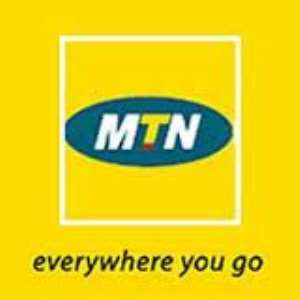 Accra, Aug. 4, GNA – MTN Ghana, the leading telecommunication service provider in collaboration with Lions International (LI), a non- profit organisation, has lent support to Operation Smile (OS) to assist 111 cleft lip and palate patients to seek medical attention.
Each organisation donated GH¢ 20,000 to assist the patients to successfully undergo a week-long repair surgery at the Ridge Hospital in Accra.
Cleft lip and palate are birth defects that affect the upper lip and the roof of the mouth.
Briefing journalists at a press conference in Accra on Friday, Mrs Kia Guarino, Programmes Manager of OS for Africa, said the move formed part of the organisation's medical humanitarian activities that had been rolled-out in more than 60 countries including Ghana.
OS is an international children's medical charity that provides safe, effective and free cleft lip and cleft palate repair surgery for children across the globe.
Mrs Guarino expressed gratitude to MTN Ghana, Lions International, management of Coconut Groove Regency Hotel, Ghana Health Service as well as the Ghanaian medical team for their immense support.
Mrs Cynthia Lumor, Corporate Services Executive of MTN Ghana, commended the team of volunteers that contributed towards the project and added that their kind gesture would assist in transforming the lives of the beneficiaries.
"MTN is pleased to be associated with this project because of the potential impact it will have on the lives of the patients.
"We would like to congratulate the team of surgeons and other professionals for their selfless devotion to helping restoring hope to people with cleft lips and palates in many countries across the world."
Mrs Lumor said MTN Foundation, a corporate social responsibility outfit of the service provider, had supported similar projects since 2007.
She said so far GH¢9.0 million had been committed to projects in health and educational sectors to assist needy citizenry.
Mrs Lumor called on philanthropic organisations and institutions to donate to support OS.
In a speech read on behalf of Mrs Gloria Lassey, District Governor, District 403- A2 of Lion International, she condemned the stigmatization and discrimination most patients of the medical condition faced, adding that "No child born in any community with cleft lips or other facial deformities should live in pain and isolation".
She said, "Reports have it that in certain places, when a child is born with such a deformity, they are not given the needed attention…they are neglected, left unattended, mostly starved and malnourished with the excuse that they are evil or carry bad luck."
Miss Yayara Nigo, Miss Universe 2011, expressed gratitude to LI and other partners for, embarking on the project. LI's core objective is to foster a spirit of understanding among people and promote good governance, good citizenship through taking active interest in civic, cultural and moral welfare of communities.
As a medical humanitarian organisation, OS is dedicated to raising awareness of the life-threatening medical condition and providing lasting solutions that would allow children to be healed, regardless of financial standing, well into the future.
Since 1982, OS, through the help of dedicated medical volunteers, is said to have provided more than two million patient evaluations and 200,000 free surgeries for children and young adults born with cleft lips, cleft palates and other facial deformities.
GNA