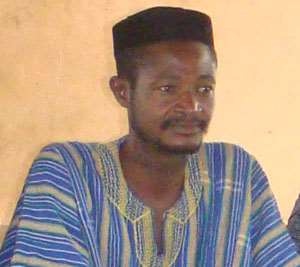 The Navrongo Traditional Council has expressed worry about the Navrongo Senior High School (NAVASCO)'s inability to admit first year students in the 2012/2013 academic year due to lack of space.
It said this was as a result of the effects of a severe rainstorm that hit Navrongo, destroying two dormitory blocks, the dining hall, classrooms and teachers bungalows.
The traditional council therefore called on the government to convene a conference of all stakeholders in the education sector, to find out how the nation could fund continuous maintenance of school infrastructure across the country.
It said if this was done and the source of funding was known, it would be easier for schools that were hit by disasters to know where to go for immediate support.
The council added that it would also ensure that monies were directed to specific areas to maintain existing structures to prevent the frequent ripping of roofing sheets and cracking of school buildings any time there was a downpour.
Advertisement
The Navrongo Traditional Council made the call in a press statement signed by the acting Navro-Pio, Arthur Wekem Balinia Adda, to primarily draw government's attention to the current state of the Navrongo Senior High School, after the April 27, 2012 rainstorm that hit the Kassena-Nankana East and West districts in the Upper East Region.
The statement said sons and daughters from the traditional area as well as well-to-do Ghanaians, who passed through NAVASCO as students could, in the short term, help put the structures back into shape so that school authorities did not close the school down as earlier threatened.
According to the statement, NAVASCO, since its commencement in 1960, had not been rehabilitated.
The statement called on the government, NGOs, the Ministry of Education, and the management of the Otumfuo Educational Trust Fund to come to the aid of NAVASCO, by allocating resources for the rehabilitation of dilapidated structures in the school.
NAVASCO currently has a student population of 1,700 and it is considered the Senior High School with the highest annual intake of students in the Upper East Region.
 From: Ebo Bruce-Quansah, Bolgatanga