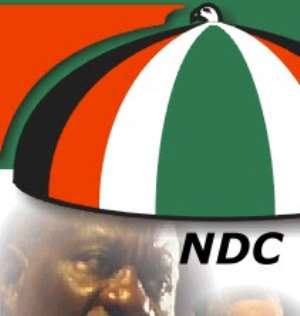 The former first Lady, Nana Konadu Agyeman Rawlings is trying all possible means to come out with her own political party that is making her behave this way. That was what she did about the flagbeareship and later it was true. People first heard that she had intention of such leadership position but she never wanted to disclose it earlier.
I want her to know that the voices of the delegates in that election were the voices of the people of the party.
She can never win any election in Ghana here as the president of the republic. She could only make a history as the the first lady to contest for such a position but not the first lady president in Ghana.
It is better for her to stay united with her party and stop that plan of forming her own party. If the people refuse you as a flag bearer what best can an umbrella symbol do for you?
The time for her to sound well in the ears of the people is not now.
It has passed.
We Ghanaians of these days are different from the Ghanaians of some years back.
I Just want her to recollect how she and her husband felt when Reform Party was broke out of NDC. Democratic Freedom Party (DEP) also did the same but where has it taken them to.
It is better she focuses on her NGO work and stop that fruitless ambition or she should continue washing her dirty parties in public and see if they will dry well for use.
If NDC is Falling, NPP is rising up and Ghana shall continue to move forward.
BY: JONAH KOLIMBA
TATALE/ SANGULI
NORTHERN REGION
GHANA/ WEST AFRICA