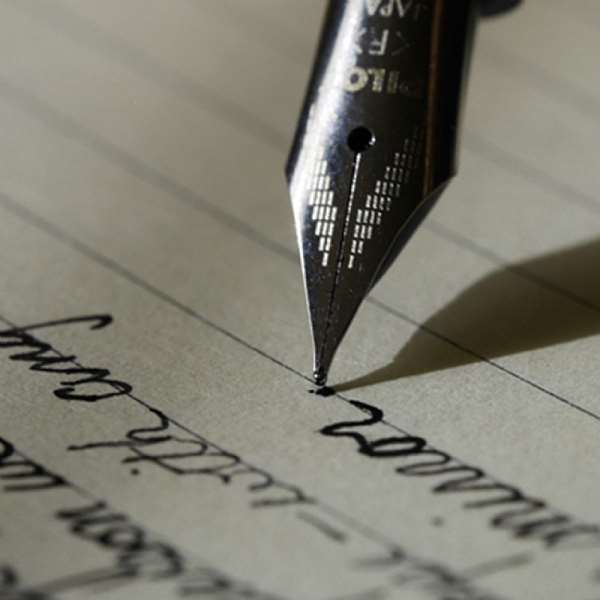 I am a lover of good music. I mean good Christian, Country, Jazz and Highlife music. And when l hear one, I usually come to tears in joy. So when I hear the sonorous voice of Harcourt Whyte the late leprous who made Uzuakoli Leprosarium popular, I always fall back in tears with mixed feelings- that of joy of a man, who, out of the worse of circumstance came out at his best to dine with kings. When he died, though I was still a young man, I found my way to the East for his burial at the Camp in Uzuakoli. That is the power of music.
I also enjoy great football. Not the type they play these day when the names of most foreign professional in Western Europe is at the finger tip of every youth just as it causes change of bedroom for some couples who unfortunately, are of different camp. Those days, I would close from work in Warri and fly to Lagos through Aero Contractors to join Enugu Rangers on any of their exploit to Tunisia, Morocco or Egypt all at my expense. I would hurry back to work on Monday as if nothing happened. Then, life was good. Air fare was cheap; there was no fear or insecurity of any kind.
One march between Enugu Rangers Nigeria and Mehalla of Egypt in the late 70's specifically come to mind. We had Arrived Egypt with all hopes of Victory, but when it got to the playing field, the Rangers did the playing while Mehalla spanked us ending the goals tally at 3-1 to the loss of Enugu Rangers. It was a championship game, I cannot remember what title again, but (please pardoned me because it was in the late 70's and yours sincerely had just left the secondary school. You see what I mean?). That day in the Aircraft, we could not speak to each other on our way back. Those were the days of Christian Chukwu and Emmanuel Okala. What bemused an Okala at the goal post? No one knew, but we mourned as we disembarked at the then Ikeja (now Muritala Muhammed) Airport. A replay was to be in the next two weeks and Rangers went to train in camp. Nothing was left to chance. On the D-day at Enugu, it was a day readers of this piece who can recall will not forget. It was as if the Sun stood still. Tension was everywhere and in every lip was the issue of the match. Before noon the Stadium had been packed full. For entertainment before the match, Mr. Peter Edochie (now of the Nollywood, then of the Nigerian Broadcasting Corporation (NBC), wrote a song and in typical Igbo attire, he came to the centre of the field to sing and dance. I can only remember that he sang something like " Mehalla go see wahalla" and wahalla, they got because to shorten the story, the game ended 3-0 advantage Rangers!!!. Those days Football was played for Name not money and serious players earned the names – Amasiemeka, Segun Odegbami, Muda Lawal, Henry Nwosu then later day Ugbade, Ohehen, Sofoluwe, Ikpeba, Amunike, Amocahi to mention only a few.
But we are talking about Rashidi Yekini now – the fallen great Ball king who obeyed mother earth a few days ago. In his playing days, he was Coaches delight. He was a most reliable player. With him in the team, Nigerians were sure of winning any game. The power of his balls was like Thunder bolt, better described by his opponent mainly the Goalkeepers and Defenders who turned victims and suffered untold pains, and regularly compared with the blows of a Mike Tyson!, because with his frame and short, an encounter with him was also compared with a collision of a loaded Mark Trailer and Volkswagen Beatle! In his playing days, Nigerians the game lovers knew the names of everyone on the field – Finidi George, Stephen Keshi, Kanu Nwankwo, Uche Okafor, Sunday Olise, JJ Okocha oh, Peter Rufai, the Prince of Monaco Ikpeba, the list is longer. But what are the names of our players in the local league today? The coaches do not even know! How much less fans who have turned their faces and values to Europe.
At the death of anyone, even if people didn't have anything to say about the fellow, they create one. Not so for Yekini whose record speaks volumes for Nigerian in the game of Football. He had many firsts, First to Score for Nigeria at our first world Cup bid, First Nigerian to win African Footballer of the Year, First professional to play in local league at retirement, on and on. He was a swift Elephant. But all have come to inglorious and abrupt end like a pack of card at a youthful age of 49.
How did it end? The same groups who are pouring encomium are still those who knew him well but failed to show up when he needed help most! Where was the football house of Nigeria? Didn't our football administrators here or know of the failing health of the great goal poacher? They all knew all about Yekini, but all at a time he was no longer an investment for them. You are never less than yourself than when you are alone. Yekini learnt this too late in life so, he suddenly found himself in solitude. He could not believe that he was all alone without the usual glitz. And so, without new friend, or old ones had gone their separate ways, without any thoughtful wife or children around, with family members who easily withdrew when he became a burden and without good education or training to manage his wealth, the man broke down and that was from where he started dying. I can excuse his former game mates who are scattered overseas, they were not near, and may have been under the illusion that all was well. But what can one say of Chief Segun Odegbami, who is one of Nigerian known game commentator, trainer and ex-great player. In his response to Yekini's death, was said to have been shocked! If that was his case for Rashidi Yekini, what has he done for all others? If he, who ought to discover and tell the relevant body could feign ignorance, what is expected of those in Abuja GlassHouse whose normal duty is their stomach?
Stardom is only good when well managed else it is a debacle. It is easier to arrive success than to manage it. Managing and remaining on top is a great deal of work. Many went the way of debacle and never recovered. Ask Whintney Hudson did, Tupac, Michael Jackson, Maradona to mention only a few at some time, Boxers, Dancers comedians know this fact so well. Even as I write, many are suffering of fall from stardom and we are yet to look at their direction. Many former heroes' are in suffrage today because they had no guide, counsel and/or education. The pain is everywhere – in music industry, Actors, Comedians, Games name it. Mr. Dosu Joseph would have gone the way of some, but for the timely intervention of former Governor Buba Maruwa of Lagos State when he had an auto accident which sent him to early retirment.
What can be done to save us from ourselves? Yekini is gone who next? He had not the slightest opportunity for the sport administrators to make any contribution for his kids left behind. Not even his close friends could reach him before burial according to Islamic rite. What can be done now for upcoming ones?
Most of our game hero's today came from very humble beginning and background. Fortune fell on their laps and in split second, they got transformed. So suddenly poverty was forgotten. They went into spending spree acquiring liabilities called exotic cars, and extended expenditure. Some even bought Aircrafts, all to impress people who in actual fact, did not exist. Trace all of them, there is hardly any exception. But what has stardom brought to some of them because of mismanagement of their resources, is only sorrows tears and blood (apology to late Fela Anikulapo Kuti). But Could NFF officials and all the associate organs swear that they knew next to nothing about Yekini during his trying times? They knew everything, but were only interested in what goes into their pocket and so Yekini was no longer a good investment.
Unfortunately, the entire system is in total decay, and the Glass House in Abuja, the home of Football is even on hot seat now as they are being asked to account for Billions of Naira expended to them with no tangible success result. Left to me, I will accuse the Football house of killing Yekini. They did practically nothing, and I am absolutely sure that suggestions for honour to the Goal King will come from outside pressure.
It is not enough to grope over Yekini now, the issue is that having happened, what is the way forward? How can the affairs of our heroes be monitored for effect to prevent their early suffrage and death? If nothing NFF need to take out Life Insurance policy for them to ensure their glorious end in old age. People have criticized insurance as a saving which keeps you poor while alive and rich in death. It is not so. Health insurance is everywhere now; they must be made to appreciate its benefits. Taking out a policy today will do everyone a great deal of good in time of need. Properties will not come to help in time of need, nor will your money in the bank, even your relations and friends come at your convenience. But services paid for, are administered with zeal to the terms of the contract and could attract punishment if shabbily executed. Life is not about exotic cars and lavishly furnished home everywhere you can dream of. It is about what you become when the come cannot be again. Beside the Government can do better than keep quiet. These are the crop of Nigerians who as individuals, promoted the country more than all the agencies set up for the purpose put together. How much did the PR expense of Abacha through Chief Tom Ikimi as Foreign Minister, National Orientation, and Ministry of Information achieve in the last 20 years compared with Football success of Super Eagles in USA '94?
In Nigeria, heroes are not celebrated while alife. Chief Anthoy Enahoro was not, nor Obafemi Awolowo, Aminu Kano and many of them who are dead now. Even as I write the likes of Alhaji Bello Maitama Sule is clearly over 70years old. He remains a detribalized elder statesman. Many of his likes are dotted all over the country but nothing is said or done about them because they are not involved in the swindle of the nation.
Give a man a fish and you feed him for one day. But teach a man to fish and you have fed him for a life time. Numero Uno Stephen Keshi started the Nigerian exploit to foreign land for the game of Football. Nobody remembered him for the economic fortune he has brought to the nation when the need arose. Now, his beneficiaries have started a downward trip, can we help hold the dream? From Rashidi Yekini's experience, for the Football House and Nigeria, it is a time to think. A stitch in time saves nine.Mike O. Akpati is a Public Affair Analyst based in Port Harcourt
By
Mike O. Akpati
08036757067
[email protected]o.com