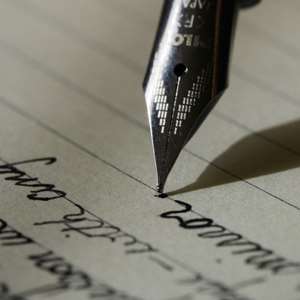 As I write, Senator Dr. Arthur Ifeanyi Okowa the Executive Governor Ifeanyi of Delta state Okowa for short will be swearing in his first Executive team - the Commissioners and Special Advisers. I call them "Team Okowa." After the Peoples' Democratic Party primaries which he won convincingly, it was obvious that the next governor of Delta state had emerged. So because Delta state is predominantly PDP.
The election of the governor was therefore not very surprising to me it was a foregone conclusion. I therefore use this singular opportunity to say big welcome to the peoples' governor (the first from Delta North Senatorial District to govern the state from cradle to date), to the government house Asaba. Quickly, let's get to work after all you have already folded up your sleeves and have started with necessary appointment showing the direction of your administration and what is to come.
Your Excellency sir, you are in your terrain and nothing can be clearer to you than the running of the state which you now head. You were a local government Chairman, Commissioner, Secretary to the Government, two term Senator of the federal republic what is more, your eye has never been off the running of the affairs of the state. With these records and your extremely successful campaign, not much can be new to you anymore.
Delta state is about twenty five years old and from inception, no one from Delta North has ever had the opportunity to govern it. The joy that welcomed the swearing-in of our governor can therefore be better understood. But the truth is that his victory from the records shows overwhelming support from every local government or senatorial district of the state and massively from Delta North. This provides a smooth platform for easy take off. But leadership is not so. It is important for us to take stock of what is on ground before we begin to lump up issues and accuse unnecessarily.
Just few days in office, you discovered that N140billion has been siphoned to the private pocket of Dr. Emmanuel Uduaghan and his cohorts. This is not taking into account of stolen common wealth of Deltans in the eight ruinous years. We were yet to recover from the shock when we were dazed again with a whopping sum put at over N630billions discovered! Nor are these part of the loot for which the former governor was accused as the Secretary to the government of his cousin Chief James Ibori and for which the latter is still serving jail terms in England.
Now the business at hand. Chief Ibori and his cousin Dr. Uduaghan ran Delta state in the last sixteen years as their personal estate. During your several campaigns tours you saw with your own eyes the open neglect suffered by the people despite the huge annual budget. Compared to other impoverished states we are not better.
When Delta state celebrated her 20th anniversary, this writer took stock of the development in the state and compared it with what was happening in the South East, Rivers and Edo States. It was shocking that we were not near them in their stride then how much more now. Today Sullivan Chime was praised out of office, Rochas Okocha's works delivered him his stiff second term victory. Even the less advantaged Ebony state fared better! Uyo like Asaba was just a small town with history. But now Uyo and Akwa Ibom state generally is travelers delight. Thank God for Nollywood actors who found Hotels in the State capital cheap and classy and made it a home to film producers.
How many school, Hospitals, were renovated not built by Uduaghan? Which of the communities were given electricity, road water or even ordinary dispensary? If such existed it may have been the direct community of either Ibori or Emmanuel themselves.
"Dr. Emmanuel Uduaghan at exit in May 2015, together with his cousin Chief James Ibori led Delta State for sixteen (16) years. Given the overall economic development based on derived budgetary allocations, Delta state remained among the top of the 36 states and Federal Capital Territory. But the joy stopped there. Delta state ought to be thousands of kilometers ahead of at least 34 states of the Federation. The realities on ground however confirms that other than sports (where individuals developed themselves too), we are negotiating the uncharitable last rung of the mill. We are only first among equals in revenue sharing after that, where the funds went to was at best a shadow. Compared with Kano, Jigawa, Sokoto, even the war thorn Borno in the north, or Rivers, Akwa Ibom, Edo state Imo, Enugu in the South South and South East respectively where do we stand?
Blessed with Oil, Iron, and Agricultural fertile land, human capital among other resources, Delta state is home to the now moribund Delta Steel Plant and one of the choice refineries in Nigeria, there remain no other federal presences. The road network in the state is beautiful and uniquely laid out but uncared for. On the West is the Benin- Warri Express Road; South South is the Warri -Port Harcourt Express; and the Benin-Asaba flank all of which are federal roads. The Warri-Umutu-Agbor road and Asaba-Ogwuashi Uku –Ughelli are both excellent internal connections just like the Umutu-Ndemili-Ekuku-Agbor- Umunede. But for thier entire 16years rule, these roads were permanently neglected or at best used as a drain pipe. The Ughelli- Asaba dual carriage way today, was abandoned. All other internal roads like the Issele-Uku- Olona- Illah-Ebu-Asaba Roads; the Umutu-Umunede road, Umutu Utagba-Uno road; Umutu –Akoku; Obiaruku-Amai- Ogume-Kwale; Abbi-Owelogbo- Ozoro etc are all routes created during the first republic and are on the verge of extinction. But for the ganging up of the South South Governors and treats by the militants, the Petroleum University situated at Effurun would have been bribed away to Riwan Lukman's Kaduna state, despite it having the biggest refinery without a drop of oil!
A look at the indices used to measure performance at the South East National Economic Conference (SENEC) if compared to that if Delta, shows that Delta state is nowhere near the average in Business Environment Index; Energy, and Water supply; Access to information; Social infrastructure; Regulatory Service benchmark; Business Registration; Tax and Fees; Fiscal Management and Public Procurement; Business development and investment Promotion benchmark; Industrial Park; Public Private Partnership PPP and even in Commercial/Community Dispute Resolution and Security!
Here is where we need the Okowanomics. Okowanomics is the economic agenda of Okowa for transformation of Delta state. For a start, the Governor has begun to close rank with the nominations for commissioner it looks good. It was not mentioned if we are to have 12 commissioners in line with the trimming of the leaking pockets the state.
Delta State is the second best state in Nigeria with credible access to external finance. Why not? With Oil flowing in every street what other collateral do investors need? But where does the fund so accessed go to? The current performance in Regulatory services is below 40% whereas the state ought to have an average of 75%.We enjoy about 28% of the opportunities in Business Development support and Investment Promotion. In Infrastructure and Utilities where that state scored highest, it recorded a meager 45% far behind Abuja, Lagos, Adamawa, Anambra even Borno States! Despite her solid advantage, Delta is far behind Lagos, Abuja, Akwa Ibom and Rivers in Business development index. What did we do with all the opportunities opened for us by Mother Nature? While Power still rest on the desk of Federal Government, Delta state went for Energy acquisition Were are we in the scheme? Shall we consider Water or the industrial Park? What about Fiscal Transparency and Public Procurement? What happened to the pump and pageantryof the Big Warri Industrial Park?
Delta state under Ibori and Uduaghan maintained very high ambitious projects in each of their annual budgets which usually tempt one to think that there may be better tomorrow but it ended there. The reality is that we have a debt profile of over N700 billions to pay in the next three years before the government can focus effectively on its primary promises to the people of the state.
In the words of His Excellency Sen Dr. Ifeanyi Okowa, during his address of members of the state House of Assembly recently, "… the revenue receipts from Federation Accounts Allocation Committee (FAAC) has dipped significantly, dropping to just N8.03 billion in April,(as received in May 2015), from a high of overN20billion in previous years.
…the State is grappling with a Revenue Bond and indebtedness to commercial banks totaling N98.62 billion (Principal sum), while outstanding contractual obligations is N538, 601,962,421.50. In 2011, the State Government took a N50 billion facility from the bond market, with a repayment period of seven years in 84 installments at N1.098 billion each month. This facility will terminate in September 2018 with 40 more installments (totalingN43.92 billion) to pay with effect from June 2015.
In November 2014, Delta State also acted as guarantor to some select contractors supported by the issuance of an Irrevocable Standing Payment Order (ISPO) of N2.23 billion monthly, for which the contractors received the total sum of N40 billion. The State now having paid four installments, has 20 more monthly installments totaling N44.60 billion (including interest payments) extending through year 2017 to pay. We also have a N19 billion and another N715 million overdraft facility outstanding with Zenith Bank Plc. Some other smaller loan and overdraft facilities totaling about N2 billion with other banks have to be paid.
As it stands today, a total monthly deduction of N4.60 billion will be made from our FAAC receipts with effect from this June through to March 2017, and thereafter N1.098 billion monthly until September 2018. This leaves us with a balance of N3.4billion assuming the FAAC allocation stays at N8.03 billion. Currently, the receipts from Internally Generated Revenue (IGR) is about N2.0 billion monthly, after deducting cost of collection…
Based on the above, the governor went on to say that…Unfortunately, the available fund of N5.4b is insufficient to offset our monthly wage bill, let alone fund overhead costs or for government to embark on capital projects. The State workforce as at May 28, 2015 stood at over 60,000 persons with a monthly personnel cost of N7,437,940,015.38 inclusive of the N678m State Government's support to Local Government Councils for the payment of primary school teachers' salaries.
The 2015 budget of N409 billion as passed is no longer realistic in the wake of current realities, which clearly show that our expected revenue is now far below what was projected. This budget, therefore, has to be reviewed. It is obvious from available statistics that the State will run a monthly deficit of about N2 billion, and would need to borrow to pay salaries of its workers, and finance the running cost of government. This is the dilemma that we face as we strive to deliver on our campaign promise of prosperity for all Deltans"
Reading the published address of the governor to the member's state house of assembly one could easily see that the state is in a deep financial mess. While we agree that times are hard and that some states are owing staff salaries, it is incompressible that Delta state would owe its staff even a month salary how much more be in debt! Where did all the money go to?
Another look at the Internally Generated Revenue in the state shows that there have been some loopholes. It is not acceptable that the gross IGR of the state stands at N2billion on the average. The situation was like that for Rivers state years back, but currently posts close to an average of N5billion by the last count. Where did Akwa Ibom get the resources with which it executed all her mouth watering and existing projects? It is a shame that while former Gov. Godswill Akpabio spent his last thirty (30) days in office commissioning over 120 projects including schools, five star hotel, hospitals additional stadium, roads etc, Dr. Emmanuel Uduaghan was busy concocting figures to defraud an already over stressed and over stretched state fund. This writer is aware that there are IGR sources in the state which has not been touched by the state since inception which is capable of increasing the state's financial base from its present coma to double in matter of months if given the approval and necessary support.
Delta is a gifted state. Unfortunately, we do not fall within the state that will enjoy the pity by any sane individual how much less the Federal Government that is itself broke.
Delta state needs help. Not help and God has given us all the resources to turn the state around. That is the task of Sen. Dr. Ifeanyi Okowa and the team that would work with him from today on. It is still early in the day. If you are among the selected few so far (most of which will be sworn-in today Friday the 3rd of July 2015, or would be a later day choice, for team Okowa, please roll up your sleeves. It will not be business as usual. All hands must be on deck to make the state the real Big Heart of the nation.
The struggle continues.
Mike Akpati is a Public Affair Analyst based in Port Harcourt
Mike Ossai Akpati
God Is All Sufficient
08036757067
08070600454
[email protected]