Young Patriots demands release of five activists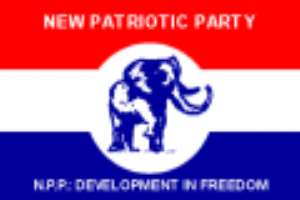 Tamale (N/R), March 13, GNA – The Young Patriots, a pro–New Patriotic Party (NPP) group, has prayed the President, John Atta Mills to release five of its activists allegedly arrested in Tamale during the 2008 elections.
The Young Patriots named the five activists as Yahuza, Habib, Imoru Gunda Naa, Majeed and Sayeebu saying "they are still being incarcerated after three years without any court finding them guilty of the alleged crime they are said to have committed".
They said "Mr President, failure to attend to the above request, will leave us no option but to resort to other more drastic measures to ensure that justice is done to the people of the three northern regions".
This was contained in a petition presented by Mr Richard Nyamah, Acting Chairman of the Young Patriots to Mr Moses Bukari Mabengba, Northern Regional Minister at the premises of the Northern Regional Coordinating Council in Tamale on Tuesday.
The presentation of the petition was preceded by a demonstration by members of the Young Patriots and supporters of the NPP through the principal streets of the Tamale Metropolis carrying placards some of which read "stx yamutuh," "Prez, Professor of empty promises," and finally gathered at the Jubilee Park to be addressed by their leaders.
A copy of the petition made available to the Ghana News Agency said "the court must grant them bail with immediate effect whilst the matter is fully determined" adding the release of the five activists would be "in line with your father for all claim".
The petition also raised issues with the government's implementation of the Savannah Accelerated Development Authority (SADA) initiative demanding "that the government publish fully the progress of all SADA projects to date for the people of Ghana to acquaint ourselves with the facts".
It demanded that "the SADA board be dissolved for their incompetence and lack of progress on SADA projects and that a new Board of competent professionals be put in place to speedily steer the affairs of SADA".
It questioned the President's commitment to the development of the northern belt saying it was still not clear as to how much the government had secured and committed to the coffers of SADA as its seed money.
Receiving the petition, Mr Mabengba briefed the group on ongoing developments within the SADA front assuring them that government was committed to the development of the SADA regions.
GNA