Absence of medical laboratories hindering healthcare delivery - Danquah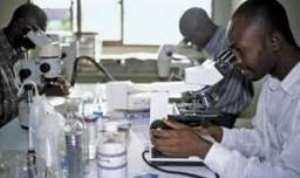 Koforidua, Dec. 4, GNA – Mr George Danquah, the Acting Eastern Regional Biomedical Scientist, has said that besides the Regional and District hospitals in the Eastern Region, 60 other medical facilities in the region do not have laboratory services.
He said this during the formal opening of the first ever scientific conference of the Eastern Regional branch of the Ghana Association of Biomedical Laboratory Scientists (GABMLS) at Koforidua.
The conference was organized under the theme "The role of the Biomedical Scientists in the diagnosis of diseases" and it is being attended by members of the association throughout the region.
Mr Danquah said the absence of such medical laboratories has led to the current rate of the country's population born with the sickle cells disease which is at two percent.
He said due to the scarcity of such laboratories, many people find it difficult to travel long distances to seek laboratory services if they want to inquire of their status.
Mr Danquah appealed to organizations to help the Eastern Region to procure a refrigerated centrifuge to prepare fresh frozen plasma, platelet concentrate and packed cells to help patients especially pregnant women who come to deliver at the hospitals but end up dying due to unavailability of safe blood.
Mr Ebenezer Terlabi, the Deputy Eastern Regional Minister, said the government would ensure the passage of the Legislative Instrument (LI) to regulate the practice of biomedical science to ensure that only qualified personnel practice the profession.
He called on all biomedical laboratory scientists to be diligent and professional in their work to produce accurate and reliable results for the management of patients in the country.
Dr George Bonsu, the Deputy Eastern Regional Director of Public Health, called on biomedical laboratory scientists to contribute towards the health surveillance chain through the reporting system to help in early identification of possible outbreak of diseases.
He appealed to them to collaborate with other health workers to build a strong health surveillance system for the country.
The Eastern Regional Chairman of GABMLS, Mr Francis Abeku Ussher, said the lack of a continuous supply of reagents and qualified biomedical engineers to repair broken down equipments made difficult the work of biomedical laboratory scientists in diagnosing diseases.
He said part of the conference would be devoted to data management to train biomedical laboratory scientists to analyse the large volumes of data collected to generate information that could be used to make clinical and public health decisions.
The Eastern Regional Deputy Director of Health Services in-charge of clinical care, Dr W Addo-Larbi who chaired the function, called on medical professionals to develop effective communication skills to meet the expectation of their clients.
He urged biomedical laboratory scientists to work hard and ensure that their presence is felt in the chain of patients care.
GNA