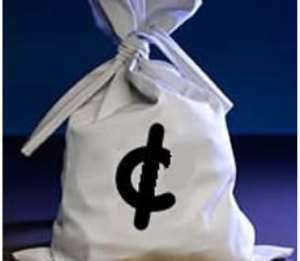 The Minority Caucus in parliament have urged the government to do due diligence before approving the $3 billion loan agreement between the Government of Ghana and the China Development Bank.
A member of the minority caucus, Joseph Boahen Aidoo (Amenfi West), explained that the minority is not against the approval of the loan as their colleagues on the majority side are propagating, but was worried whether the loan will materialize.
Mr. Boahen Aidoo cited the Eastern corridor roads and the STX Korea housing project deals that generated a lot of controversy between the minority and majority over the approval of these facilities, yet none has yielded any results so far.
Speaking on Adom FM's Dwaso Nsem on Thursday, Joseph Boahen Aidoo dismissed claims by the majority caucus that the minority have a myopic thinking with regards to the development agenda of the country.
Parliament was recalled from recess to consider the multi-billion dollar credit facility from China.
The much anticipated $3 billion loan agreement between the government of Ghana and the China Development Bank was laid before parliament on August 24, 2011 amidst sharp disagreements from both sides of the house.
Joseph Boahen Aidoo admitted that Ghana needs the loan to provide basic amenities in life, but cautioned the necessary steps should be taken before approving such a loan.
However, the Minister for Transport Alhaji Collins Dauda argued that projects earmarked for funding under the facility are critical to the nation's development, especially the gas infrastructure development and other infrastructural development projects under the Ghana Shared Growth and Development Agenda (GSGDA).
This includes revitalizing the Western railway corridor to Kumasi to transport cash crops like cocoa, manganese, gold and timber.
Alhaji Collins Dauda noted that a Build Operate and Transfer (BOT) concept where an investor is allowed to invest in the country's ports is a good concept, however, set terms and conditions are difficult to meet, so the government has no choice but to go for the commercial loan.
The Transport Minister who is also the MP for Asutifi South in the Brong Ahafo region was hopeful that very soon, expansion works will start at the Tema harbour to support economic activities in the port.
Meanwhile, the former Minister for Health under the ex-NPP regime, Dr. Kwaku Afriyie alleged that the propaganda machinery of the NDC is claiming that the NPP is rejecting money meant for developmental projects in the region.
He noted that the lies peddling, being propagated in the Sewfi area of the Western Region will not augur well for the country because the NPP is not against the approval of the loan.

Story by Akuamoah Boateng/Adom News/Ghana