Doctor dismissed for refusing to attend to patient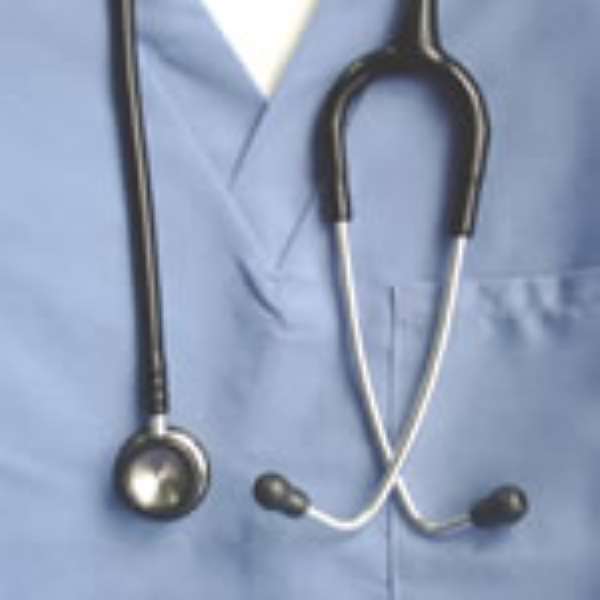 A medical doctor, who refused to attend to a patient at the Cocoa Clinic at Bubuashie in Accra, has been dismissed.
The Management of the Cocoa Clinic dismissed Dr. G. Osei who refused to attend to the patient who was rushed to the Clinic at midnight of 2nd December, 2010 during his duty hours in the Clinic.
Management said a committee which investigated the allegation established that Dr. Osei did not attend to Mrs. Irene Essumin when her husband brought her to the facility on the said date.
Asempa News on the 24th December, 2010, broke the story which prompted the hospital authorities to investigate it.
The patient and the husband, Pastor Evans Essumin had alleged that several calls by the two nurses on duty at the time for Doctor Osei to attend to Mrs. Essumin proved futile which compelled them to go home unattended to.
Pastor Essumin said the two nurses-Regina and Emmanuel- who attended to them, needed the doctor to prescribe a medication but several calls and banging on the doctor's office door, would not persuade him to come out.
Fortunately, the patient survived the cruelty of Dr. Osei.
The Administrator of the Cocoa Clinic Gyau Mensah told Asempa News that, the attitude of Dr. Osei is in contravention to their mission statement and must not be accepted in the health profession, hence the decision to dismiss the him.
Management of Cocoa Clinic has also rendered apologies to Mrs. Irene Essumin and her husband Pastor Evans.
Mr. Mensah therefore assured the public that Cocoa Clinic would continue to deliver good health services to the general public.
He also apologized for what Dr. Osei did and promised that the Clinic is doing all it can to ensure that such a thing does not occur again.
Meanwhile, the Vice President of the Ghana Medical Association (GMA), Dr. Kwabena Opoku-Adusei, has described Dr. Osei's behavior as a breach of contract.
Dr. Opoku-Adusei said the doctor signed a contract to work for the clinic which he breached and could have resulted in the death of the patient.
Dr. Opoku-Adusei hailed Asempa FM for following the issue until action had been taken against the doctor.
Story: Kwaku Antwi-Otoo/Asempa News