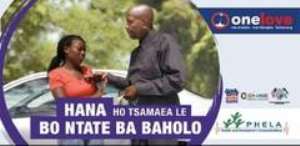 HIV infection prevalence in sub-Saharan Africa accounts for almost two-thirds of HIV infections amongst the 15-24 age group globally, and of those, 75% of the infected are women and girls. Since the widespread penetration of HIV/AIDS in the poverty stricken areas of sub-Saharan Africa, adolescent survival and livelihood strategies have adapted to provide a more socially acceptable alternative to prostitution. Transactional sex (TS) relationships are defined by the exchange of goods or money for sexual services and typically occur between a girl in her teens or 20s and a man 5-20 years older. Extensive studies and research have been conducted into the link between sex work, poverty and HIV/AIDS distribution, but little is understood on the psychological strategies employed for TS to occur, the extent to which these relationships are socially permissible or encouraged, and how often they occur.
Generally, the dynamics of transactional sex differ from prostitution in that transactional sex relationships last longer, tend towards inter-generational relationships and are not limited to being caused by poverty and destitution as is often the cause of prostitution. Specifically, young adolescent girls will become involved in a relationship with a number of older men, in exchange for basic needs and a means of survival but also for school and university funding, gifts, luxury items or payments for their accounts and living expenses. Often the influence of a Western consumer culture and the degradation of traditional practices are seen to be central to the proliferation of TS in Africa. Although TS is not limited to one area within Africa, studies indicate it is more common in sub-Saharan Africa and that specific countries may see a trend in the reason TS occurs. Studies conducted in Cameroon, Kenya, Nigeria, and South Africa indicate that young women use sex to receive funds for education-related expenses, to increase their access to social networks and to develop their status within those networks.
Further studies conducted in Cameroon, Ghana, Kenya, Nigeria, Sierra Leone, Uganda and Zimbabwe suggest the influence of consumerism has resulted in heightened peer pressure to obtain luxury items, such as expensive clothing, jewellery, fashionable hairstyles, accessories and makeup.
Similarly social pressure to conform to a certain standard of living have increased the parental pressure to become involved in TS relationships in countries like Ghana, Guinea, Kenya, Sierra Leone, Tanzania, Uganda and Zimbabwe. The findings from studies conducted in these countries suggest parental pressure to engage in TS is often subtle and indirect and seldom expressly addressed. Most often parental pressure occurs as a manipulative force to ensure funds for a child's educational-related expenses, luxury items and household necessities.
Women involved in these relationships, despite their access to a certain degree of financial stability, are at a greater risk of contracting HIV than girls who wait for their first sexual experience to occur when they are older than 19. The increased risk results from the lack of control the girls have over their sexual rights and their relationships with numerous older men who, through their own experiences, may have already contracted the disease.
In sub-Saharan Africa, the link between TS and infection rates needs to be more thoroughly examined to give a better indication of HIV prevalence and to inform prevention and treatment strategies. In addition, non-profit organisations should include specific strategies to address TS in an effort to recognise the different social dynamics of this type of sexual relationship.
Although the problem of TS is recognised and being studied more regularly, because of the nature of the problem, few government initiatives and strategies have been able to address the widespread scope of the problem. Prostitution is illegal in most countries, while TS remains an almost socially permissible survival strategy and even affords a certain degree of girlfriend-boyfriend status to those involved.
That the women and men are involved in multiple relationships is rarely recognised by peers and families, and instead the negotiation of sexual rights becomes limited by the impression created that the partners are in a monogamous relationship. This illusion of a safe monogamous environment undermines the ability of current HIV/AIDS prevention strategies and education, and results in an increase of infection through risky sexual behaviour.
Additionally, because of the financial obligation towards sex, women and girls are at greater risk for violence and physical abuse, as the men involved will often feel jealous and insecure about the girl's loyalties and will refuse to accept her rights over her body should she deny them sexual access.
The Africa Alliance of YMCAs' HIV/AIDS programming and activities have seen a number of projects including strategies that have been influenced by TS and the needs of these beneficiaries.
According to Kwabena Nketia Addae, Development Secretary for Ghana YMCA, TS occurs when women are not presented with adequate information on the dangers of multiple sexual relationships with men older than themselves. Instead, women view their involvement has providing them with opportunities not only for survival but also for social and economic success. Very often, he explains, "Young female graduates seeking jobs sometimes do engage in transactional sex to secure employment. Young females engage in this type of sex in order to receive support for their families and themselves."
The Ghana YMCA's 'HIV/AIDS and socio-economic development of women and youth project,' sponsored by CIDA and the YMCA of Greater Toronto, attempts to address risky sexual behaviours in young women by offering them alternatives to the financial pressures they experience by providing skills development and training and enabling them to set up their own businesses. One of the central determining factors behind transactional sex is the pressure on young women, through their peers, to conform to a commercial standard that tends to indicate a luxurious and wealthy lifestyle. In many ways, whereas prostitutes are socially frowned upon and ostracised, TS relationships are often encouraged by simple phrases such as "you need to have a man to take care of you". Parents are not inclined to forbid a relationship with an older man when it provides an educational and financial benefit for the whole family.
As well as encouraging and providing skills training to ensure young women are able to financially support themselves, the Ghana YMCA's projects also emphasise the need for women to negotiate delayed sex or condom usage. Girls involved in TS are significantly less likely to be able to negotiate the use of condoms, in part because their partners will accuse the girls of cheating. As TS relationships are believed to be just that – relationships – an element of trust and the pretence of monogamy are used to manipulate women and girls into giving up their ability to negotiate the types of sex they engage in.
According to Franck Gafan, Programme Director of the Togo YMCA, strategies to address TS should include a widespread education programme that not only addresses young women but also "raises awareness amongst the larger population in order to reach rich men". Gafan also indicated that because of the social pressures to become involved in transactional sex, and the relationship between luxury, power and social status, education initiatives should include awareness and confidence training that will allow "young people and parents to build personality and self-esteem".
Rider: This article originally appeared in Siyahamba (no. 20 – HIV and AIDS), newsletter of the Africa Alliance of YMCA