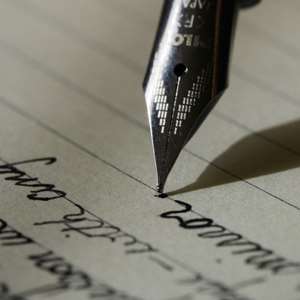 Jurmil Morcha, a local people's movement from Chhattisgarh participated in a recent series of events in Bangalore as a response by the Campaign for Justice and Peace, Karnataka (CJPKar) to the gross human rights violations on adivasis and dalits in that state. From 4th-9th December, four Jurmil Morcha members highlighted the prevalent injustice towards adivasis and other excluded minorities using powerful and lively folk music and puppetry in parks, colleges, auditoriums and streets across Bangalore. Alongside the Jurmil Morcha activists, CJPKar volunteers (some of whom had visited Chattisgarh earlier this year) informed the general public, concerned individuals, civil society groups and community based organizations about the need to pressurize the State to follow Supreme Court directives to rehabilitate displaced adivasis and restore civil administration in affected areas of Chhattisgarh. CJPKar sources have revealed that nearly 3.5 lakh adivasis in 700 villages have been displaced while their resource rich land is being sold off to Indian and foreign mining corporations.
Meaning United Front, Jurmil Morcha, formed in January 2009 is based in Ambargarh Chouki block of Chattisgarh's Rajnandgaon district. Its core group consists of five talented and energetic yet economically backward and barely literate dalit and adivasi women empowered by challenging patriarchy. They include Pandwani artist Budhan Bai Meshram, orator Bhan Sahu and Jaswanta who all live in an Ashram (a refurbished Kothar or crop storage space) in Paangri, a remote, yet picturesque adivasi village with a primarily dry river surrounded by dense forest and hills. Through songs and oral narratives, Jurmil Morcha has been actively mobilizing communities and increasing awareness about social discrimination, child rights, migration, health and women's problems in Chattisgarh. A founder member of Chhattisgarh Visthaapan Virodhi Manch (a state level coalition for joint action against displacement of adivasis and other marginalized communities), following its emergence, the group raised the demand for implementation of the Famine Code in all drought hit areas of Chattisgarh including Ambagarh Chouki block. Apart from highlighting the issue of long delayed payments of wages under the NREGS, the group also organized a children led padyatra on 2nd October invoking women's independence and joy for all villagers particularly kids.
The core group plans to initiate the formation of Naanchun Morcha (children's front). It dreams of establishing a centre for cultural expression and publish a children's newspaper to strengthen kids' voices. Despite financial hurdles due to its reliance on the minimal contributions from the extremely marginalized people with whom it associates, Jurmil Morcha continues to invest more time and energy in them. The group is scheduled to formalize its constitution and leadership next year. Its three fold strategy is to:

* Demand smooth and transparent operation of government's welfare schemes for the excluded
* Endeavour collective production by marginalized communities
* Resist programmes, policies and processes leading to further marginalization
Agreeing that mobile phones had become omnipresent even among the economically excluded thanks to the government's 'initiatives', Ajeet Bahadur, a theatre director and Jurmil Morcha activist observed, "Gehoon, anaaj nahin, lekin iski aadat tho lagwaadiya sarkar ne!"
Pushpa Achanta, CNS
(The author is a freelance writer, a Fellow of Citizen News Service (CNS) Writers' Bureau, and a community volunteer based in Bangalore, India)
Development / Accra / Ghana / Africa / Modernghana.com