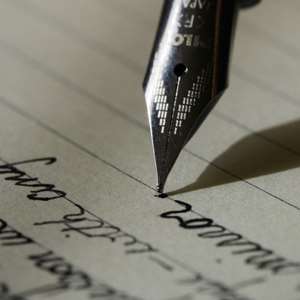 In August 2008, one of the worst communal genocide attempts on the Christian community occurred in Orissa's Kandhamal district, among India's poorest places. Over 100 people including women, differently-abled, children, Adivasis and Dalits were killed. 3 women were gang raped and many were injured. 295 churches were destroyed. Educational and medical institutions were not spared. 15,000 fearful and threatened survivors who cannot return to their villages unless they convert to Hinduism are still living in tents.
The high displacement in the last two years, hellish life in refugee camps and the breakdown of many families due to poverty, has affected the aggrieved, psychologically. Minor and adolescent girls are being trafficked for 'security' and livelihood. Widespread ostracisation of Christians in Kandhamal affected adult employment and children's education. The meagre government compensation was insufficient for the immediate medical needs of many.
While Sangh Parivar followers attacked Adivasis and Dalits, the administration stood either as a silent spectator or indirectly supported the violence. The state's deliberately negligent behaviour is common where the population primarily comprises marginalized communities like Scheduled Castes and Scheduled Tribes (SC/ST as per official jargon). From 3300 victims' complaints filed in the local police stations, only 831 were registered as FIR's most of which are pending inquiry. The minimal investigations and bias have acquitted the criminals 'arrogating' them before the minorities.

The attacks on Christians spread to over 10 states in India, hurting the fundamentals of democracy and spiritual harmony. Karnataka recorded the maximum anti-Christian attacks in India in 2009 and is keeping pace this year.
The National Solidarity Forum, a coalition of over 55 organisations nationwide held solidarity events across India. Strongly condemning attacks on religious minorities, it requested all democratic forces to unitedly fight the rising communal fascism. Appealing to all peace loving people in the country to support the cause for justice in Kandhamal, it demanded:
* Prosecution of - police personnel who failed to register FIR's and encouraged the communal violence in Kandhamal
- those responsible for forcing conversions to Hinduism
- relevant administrative officials for dereliction of duty
* Transfer of investigation to CBI/SIT

* Compensation for - houses destroyed in mass arson
- victims of gender violence,
- loss of livelihood for two years
- all widows/next of kin of those who died in the riots
* Resettlement in home villages with full land rights and security
* Employment of men and women victims

* Counseling for traumatised children, women and men
* Rehabilitation of children, especially girls whose education is interrupted
* Reissue of property documents and educational certificates destroyed
* Implementation of a witness protection scheme and provision of necessary assistance to survivors to ensure their court testimony
* Repeal the Orissa Freedom of Religion Act, 1967, which fuels prejudicial attitudes towards religious minorities
* Establishment of a State Commission for Minorities, like its national counterpart
Peoples' Solidarity Concerns (PSC), Student Christian Movement, India (SCM-I), St. Joseph's College of Arts and Science, Visthar and The Other Media-Communications (TOMC) were among those who organized a protest outside Town Hall, Bangalore, on 25th August, 2010. These groups also facilitated a talk by Dr. Ram Puniyani on "Color of Terror: Saffron, Green or Black" on 10th September 2010 in Bangalore. Dr. Puniyani, Prof. Ninan Koshy and Mr. Jagadish Chandra of PSC subsequently responded to questions.
A set of poignant sketches by two artists whom the violence directly impacted is available online at: www.citizen-news.org. (CNS)

Pushpa Achanta - CNS
(The author writes for Citizen News Service (CNS), and is a community volunteer based in Bangalore, India. Website: www.citizen-news.org)