Rivers AC: Kalu Miscalculates Atiku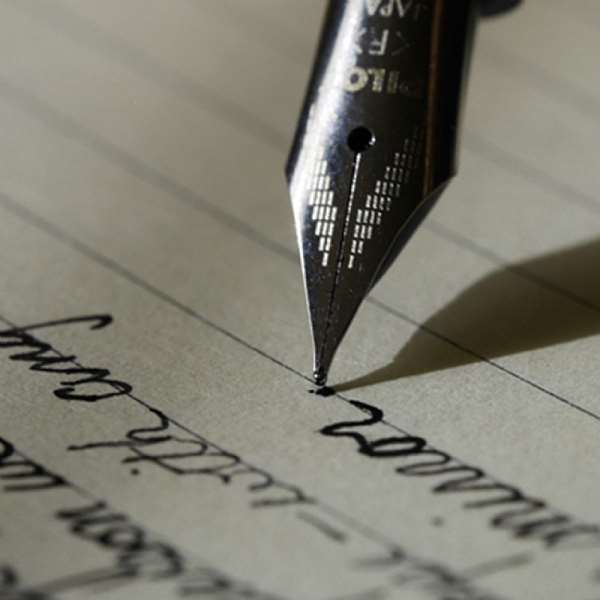 Some people would not want Nigerians to be. They want to make news headlines by every means necessary. Even when the news could cause chaos, they do not bother. The Former governor of Abia State, Maazi Orji Uzor Kalu calling the indomitable ex-VP Atiku Abubakar a chameleon, is not good for our democracy, as reportedly in many media firms.
Reacting to that statement, it was learnt that the Atiku Media Office dismissed Kalu "as a jester and a chronic liar who should not be taken seriously". The Media Office also called Kalu's statement, a litany of false and malicious allegations levelled against former Vice President Atiku Abubakar.
While we needed peace as Nigerians who have been subjected to political ridicule, the Media Office reportedly characerized Kalu as someone who has made a life long career of fraud and chicanery and admonished Nigerians not to take Kalu seriously. The Media Office described Kalu as one suffering from a running mouth.
"Atiku is free to travel to the United States or anywhere in the world. There are no charges in the United States against him and members of his family. He is having a lunch meeting with Prince Charles in London tomorrow Wednesday 25, 2009. This is not what wanted men would be doing," Quoting Atiku's American lawyer, Edward Weidenfeld, the Media Office said.
It was not only Atiku who was having the lunch with Prince Charles, Atiku's political son, the Rivers State AC leader, Prince Tonye T.J.T Princewill flew to London to have this dinner with Prince Charles of Great Britain. According to Atiku, we will use the opportunity to exchange ideas with members of the diplomatic core, international community and Nigerians in Diaspora on how we can together move our dear country forward. The statement was reportedly made at the Abuja International Airport on 24th February, 2009 by 10am.
Slamming Kalu, the Media Office of Atiku said the property in the U.S is not up for sale. The Atiku Media Office was compelled to make the following clarifications following Kalu's social misleading thus:
• Atiku is convinced that he has done the right thing by reconciling with his former boss, Olusegun Obasanjo. Forgiveness is one of the tenets of both Islam and Christianity.
• Atiku has never betrayed any of his friends or political associates. His loyalty to his political mentor, Shehu Musa Yar'Adua before and after his death, is a good testimony to this.
• The decision to support the then President Obasanjo's second term bid in January 2003 was taken after due consultation with the PDP governors and other stakeholders. The decision was motivated primarily by the need to preserve the delicate ethno-religious balance in the country which would have been upset had power shifted to the north in 2003 after being held by a southerner for only four years.
• There was never a time that Atiku ever begged Kalu to visit.
• Again, we restate that it was not Kalu that raised the matter of Obasanjo's electability in 2003. It was the then Governor James Ibori of Delta State.
• Now that he has shown a willingness to talk about some of the things that happened behind the scene in 2003, it will help this country's history to know what he and those around him, including "Mother Excellency" did to appease the powers that be for a second term ticket in 2003.
• It is mischievous to seek to use the widely discredited 2007 elections as a measure of any politician's standing. The Court of Appeal judgement in Ondo state two days ago is the latest proof of how INEC connived with fraudulent politicians to install losers as winners in various states.
• Given the political arrangement in the country between north and south, Atiku could not have promised the vice presidency to anyone from the southwest.
• Atiku retired from the customs in 1989 after 20 years of meritorious service during which he won awards and commendations. He went into business after his retirement. His businesses are all legitimate and well known.
While the wrangle lasted, Prince Tonye Princewill described the ruling of the Appeal Court affirming the lower court ruling that Chief Olusegun Mimiko is the truly elected Governor of Ondo State as a watershed in the annals of the judiciary and democracy in Nigeria. "With this case once again, Nigerians and the International Community can once again understand that there was no election in Nigeria in 2007. What actually happened in 2007 was just an Iwunisation of democracy i.e. an allocation of offices and votes to the highest bidder by PDP, Maurice Iwu and his now disgraced INEC. Iwu now has no reason what so ever to continue to act as the Chairman of INEC for even a single day henceforth. If he has any shame as a human being, he would resign. Of course he doesn't and he won't, so he will have to be sacked sooner rather than later."
Princewill congratulated and commended Mimiko and the people of Ondo State for steadfastly ensuring that their stolen mandate was restored without resorting to violence. "The Judiciary, apart from giving us hope can now be described as the bastion of democracy in Nigeria. Mimiko has proven that he is truly the 'Iroko' of Ondo politics. I wish him the best and God's wisdom for the people of Ondo State. Nigerians can see that they should not despair as with patience and faith in God, we will surly get to the point where we secure the right kind of leadership through the right kind of means. If Yar 'Adua who appears to have no clue on how to unite and move a country forward does anything to redeem himself, let him correct the process that brought him here. Ondo, Ekiti, Anambra, Edo and Rivers are a good start but we still have a very, very, very long way to go. God help us. Look at his handling of the Niger Delta."
The Media Office of Atiku reportedly said that its message to Kalu on the need for sobriety on the face of his lamentable and tragic circumstances had been grossly misunderstood. "It is worrisome that a man on bail to attend to critical family health problems, will be jumping all over the place insulting all those he perceives as being threats to his presidential dreams", said the Media Office.
Dr. Brian Wilfred writes from Port Harcourt.