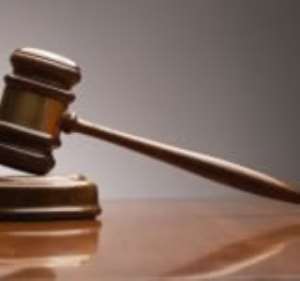 An Accra Fast Track Court on Tuesday struck off a petition brought by Mr Francis Kojo Smith, NPP Parliamentary Candidate for Ablekuma South, in the December 2008 Election challenging the election results of the Constituency.

Dismissing the suit after oral submissions from counsel, Mr Justice K. A. Ofori Atta, the presiding Judge, said the application was without merit, because the petitioner failed to file it within the stipulated 21-day period.

Sections 16, 17 and 18 of PNDC Law 284 regulate the presentation of an Election Petition, while Sections 19-23 deal with the handling of an election petition by the High Court.

The language of Section 18 (1) makes it clear that the election petition must be filed within 21 days after the date of gazette publication of the results of the disputed election.

Section 18 (3) unambiguously provides that the 21 days time limit shall not be extended, and therefore, the High Court has no power to grant an extension of time in respect of this 21 days time limit.

The Electoral Commission (EC) had declared Mr Fritz Baffour, National Democratic Congress (NDC) candidate as winner in the Ablekuma South Parliamentary Election.

Not satisfied with the EC's action, Mr Smith in January this year instituted the action at the High Court challenging the results, because in his view, the results were plagued with series of malpractices.

The defeated NPP candidate wanted an order from the court, not only to declare the results null and void, but also to grant a perpetual injunction to restrain Mr. Baffour from holding himself out as the elected Member of Parliament.

At its sitting on Tuesday, Mr Samuel Cudjoe, counsel for Mr Baffour asked the court to dismiss the petition, because in his view, having brought the suit after the stipulated 21-day period, the petitioner was out of time.

Counsel submitted further that the petitioner failed to pay the petition fee within the 21 days' period.

Mr James Hughes, counsel for Mr Smith, submitted, however, that it was the court's constitutional mandate to determine and fix the deposit which was to be paid by his client.

Mr James Quarshie-Idun, represented the EC.