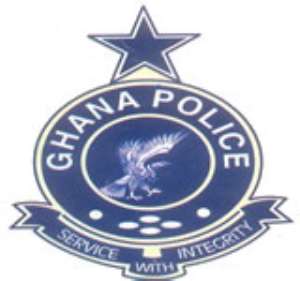 The Brong Ahafo Regional police, has arrested a 21-year old unemployed Adu Gyamfi Adjei for double registration as a voter at Kukuom in the Asunafo South District.
According to Assistant Commissioner of police (ACP), Seth Charles Oteng, Brong Ahafo Regional Police Commander, on November 17, 2008 the police had a tip-off that Adjei had two Voter Identification Cards on him bearing different names, different ID numbers as well as different ages but with the same polling station number.
He said Adjei was arrested by the police at Kukuom and during a search on him the police were able to retrieve the said ID cards with one bearing the name Adu Gyamfi Adjei, 21, with polling station number G021803 and ID number 14843773.
The other card had the name Adjei Malik, 24, with the same polling station number but with different ID number 2242460.
During interrogation Adjei admitted the offence and explained that there was a mistake on one of his ID card and had already notified the Kukuom District Electoral Commission officer about it.
He said the police in their investigation wrote to the Commission about the matter and the reply from the EC was that Adjei had written to the office for deletion of his name, which had been sent to the headquarters in Accra.
The Regional Commander stated that the docket had been sent to the Attorney General office for advice whilst accused person had been granted police enquiry bail.
Source: GNA