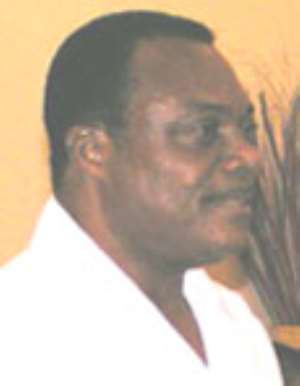 Several hospitals in the Northern Region are under serious congestion, and are finding it very difficult to accommodate the large number of women who visit the facilities to access the Free Maternal Healthcare.
The inability of the government to provide corresponding structures and equipment to facilitate the programme, is largely affecting its implementation.
A visit to some health centres in the region indicate that if immediate measures were not taken to address the inadequate health infrastructure and low human resource, the Northern Region would record more maternal and child mortalities.
A report sighted by The Chronicle at the Northern Regional Health Directorate, revealed that more than 163 women died between 2007 and first quarter of this year, due to birth complications, lack of access to health facilities and delay in receiving medical attention.
At the Tamale Teaching Hospital, the issue seems to be unimaginable. It is believed that the traditional authorities and other pressure groups, have consistently expressed worry about successive governments' failures to upgrade the Tamale Teaching Hospital to befit its status.
Since its establishment in 1974, the hospital, which is the only referral facility in the whole of the three Northern regions, has not seen any major rehabilitation works.
When The Chronicle visited the Teaching Hospital, several problems were identified, as the whole edifice looked unhealthy and was sitting on a "time bomb," with major cracks all over the structures.
At the Female Ward, the issue was unimaginable, as both pregnant women and nursing mothers were sighted sleeping outside the ward on bare floors.
Others were on pavements and at the mercies of mosquitoes, due to lack of space and beds.
The President of the Concerned Citizens Association of Tamale (CCAT), Alhassan Basharu Daballi, in an interview, described the hospital as a "Disaster Zone".
He appealed to the government to immediately construct new wards for the women, to avoid more maternal deaths.
On the other hand, the Chief Executive Officer (CEO) of the Tamale Teaching Hospital, Dr. Ken Sagoe, confirmed that the large patronage, especially at the female ward, had increased dramatically, thereby causing serious congestions at the wards.
He said due to the congestion, the hospital authorities were now forced to send most women home within 24 hours after successful delivery, which he bemoaned was not the best of practices.
Dr. Sagoe, who lauded the introduction of the Free Maternal Care Policy and that of the National Health Insurance Scheme (NHIS), disclosed that the policies had whipped up the ecstasy of women, including the poor, to examine themselves medically during pregnancy and after birth.
He, therefore, appealed to government to, as a matter of urgency, post more health personnel to the North, to boost quality healthcare delivery.
The CEO lamented on the dilapidated state of the hospital, and appealed to the government to put up a completely new teaching hospital, since the existing structures were not worth renovating.