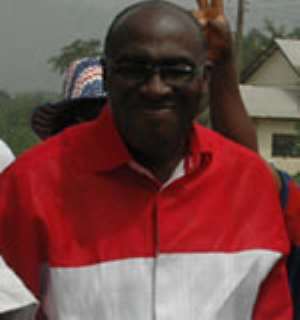 Papa Owusu Ankomah, Minister of Trade, Industry and Presidential Special Initiative (PSI) and Member of Parliament (MP) for Sekondi said the Yensuado Market and the Essei Lagoon have been earmarked for development by the New Patriotic Party.
Speaking at the launch of his political campaign for this year's elections, he said the Yensuado market would be turned into a modern market and Essi Lagoon developed into a tourist attraction.
Papa Owusu-Ankomah said a community ICT centre would also be constructed at Sekondi as part of the party's vision for the Sekondi constituency.
He said this year's election poses a major challenge to the electorate in Sekondi, which over the years has stood by the NPP.
Papa Owusu-Ankomah said the party appreciates the support of people in the constituency and has not taken them for granted.
He said while the profile of Sekondi has been elevated at the national level, Sekondi has enjoyed its share of development.