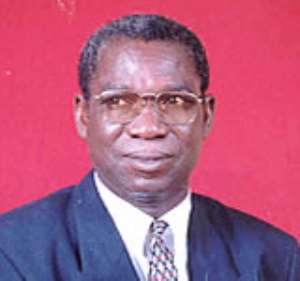 There is an upsurge in the incidence of rabies in several parts of the country, the Minister of Food and, Agriculture, Mr Ernest Debrah, has told Parliament.
He attributed the development to the apathy of pet owners to vaccinate their animals and the continuous presence of too many stray pets whose owners could not be identified.
Mr Debrah who said this in an answer to an urgent question filed by the Member of Parliament (MP) for Mion, Dr Alhassan Ahmed Yakubu, explained that there had been reports of positive cases of rabies resulting in human fatalities in many regions including Ashanti, Eastern, Brong Ahafo and Greater Accra regions.
The MP asked the minister about the interventions that his ministry had made to curb the growing reported cases of rabies from domestic pets in Accra and other parts of the country.
Mr Debrah said the ministry was aware of the growing cases of rabies contracted from domestic pets in Accra and its environs and was taking serious steps to bring the situation under control.
He mentioned the steps as the sensitisation and awareness creation campaigns for the public in collaboration with other ministries, departments and agencies and house-to-house inspection for evidence of vaccination of pets by owners and confiscation of pets not vaccinated.
Others include liaising with' the Ministry of Local Government and especially with metropolitan, municipal and district assemblies for the effective enforcement of bye-laws on licensing of pets and effective control of stray pets especially stray dogs through confiscation and destruction.
The MP further asked the minister to shed light on the steps that the ministry was also taking to check the outbreak of anthrax disease in livestock in the Northern Region.
Replying, Mr Debrah said there had been five reported outbreaks this year of anthrax disease, two each in the Upper East and Northern regions and one in Accra, which was traced to an animal bought from the North.
He said the ministry, through the Veterinary Services Department, had stepped up its surveillance on anthrax and was sensitising and creating awareness among farmers on the need to vaccinate animals against the disease.