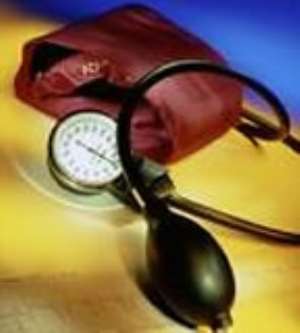 Doctors in hospitals across the country are angry and preparing to take on the government for failing to increase members' salary.
According to the Ghana Medical Association, it has signed a memorandum of understanding (MOU) with the government on the salary of its members. The MOU makes it binding on the government to undertake salary review every three years, but government has failed to live up to its side of the bargain.
Dr. Emmanuel Adom Winful, President of the Ghana Medical Association, told Joy News patience of its members is running out.
He said even though several meetings have been held between the Association and government negotiators, no official proposal has been made to them.
He described the government attitude as "not encouraging at all".
Mr. Winful said: "Anger and frustration is building up, we have tried to keep things as quietly as possible. It looks like we are not getting the right messages from the government."
Story by Isaac Essel