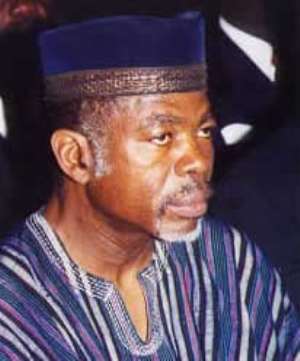 Dr. Edward Mahama People's National Convention presidential candidate is said to have settled on a woman as his vice presidential candidate ahead of the December polls.
Petra Amegashie, 49, an interpreter and a secretary at Bay Water Mining Company, is said to have been selected ahead of four other nominees, including Kofi Wayo.
Joy news correspondent Seth Kwame Boateng who is keeping a close eye on PNC's choice of a running mate said Petra is yet to be accepted by the party's council of elders.
According to him, a meeting convened by the council of elders on Monday, is currently underway to confirm Dr. Mahama's choice.
If she is given the nod, she would be the first and only woman vice presidential nominee in the race for the 2008 election.
The quest to have the two leading parties the New Patriotic Party and the National Democratic Congress select a female nominee proved elusive after they both jilted Hajia Alima Mahama and Betty Mould Iddrissu for Mahamudu Bawumia and John Mahama respectively.
Dr. Mahama's preference for Amegashie may have satisfied Ghana's quest for a female vice presidential nominee, but she appears to be relatively unknown in the political domain.
With 56 days to go for the crucial December elections, Dr. Mahama has a huge task of marketing his prospective vice presidential nominee if the PNC want to make any meaningful impact in the elections.
Story by Nathan Gadugah