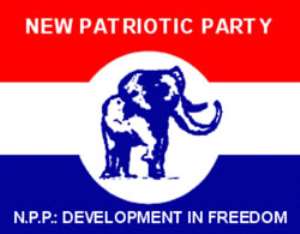 Mr. Bryan Acheampong, a former contender of the Suhum New Patriotic Party (NPP) parliamentary slot, has asked his supporters to pipe down and adhere to the party's decision.
"If they are fighting for me, then they should listen to me," he entreated his followers through Joy FM's Super Morning Show on Tuesday.
The national executive committee of the NPP on Friday decided to maintain the incumbent MP and Deputy Communications Minister, Frederick Opare-Ansah, as the party's parliamentary candidate for the constituency.
Even though Mr. Acheampong said he is against the decision, he would not contest it. However, his supporters have not taken things kindly with the party executives.
They have therefore threatened to take the party to court to seek further interpretation of the party's decision.
Mr. Acheampong told the programme host, Kojo Oppong-Nkrumah; "I don't think [going to court] is the best thing for them to do" considering the time frame to the general elections.
He said even though his supporters "casually" made mention of their intention; he prevailed on them to abandon their idea, "so I don't expect them to pass my back and do anything".
He said since they do not have all the luxuries including time and money to battle the party's executives on the matter, there is the need for them "to let sleeping dogs lie."
Mr. Acheampong, nevertheless, asked the party to move to the constituency and unite the factions so that people would not do things to "excalate the violence we are all tired of."
Story by Isaac Essel