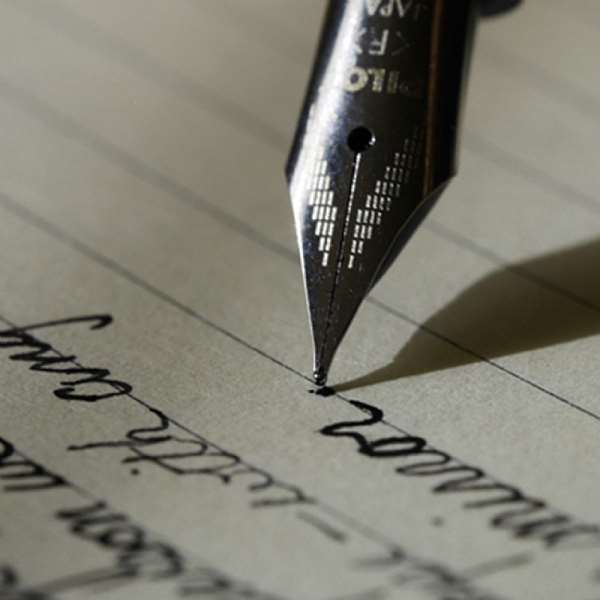 Dear Sir/Madam,
Reference your posting on your site about the Ghana MineWorkers Union's statement regarding Newmont Ghana Gold Limited, kindly find below, the facts about the issues they raised.
Yours Sincerely,
Adiki Ofeibea Ayitevie, Regional Communications Manager, Newmont Ghana Gold Limited
Newmont Ghana presents the facts about Ahafo Issues
The Ghana Mineworkers Union has recently made statements on three separate issues relating to Newmont Ghana's Ahafo operations: its investigations into an alleged racial comment made by an expatriate employee, the termination of the appointment of its Ahafo local Union Chairman and its Coffee Break system.
Newmont Ghana respects the laws of Ghana; agreements made under these laws and we have had a good working relationship with the Ghana Mineworkers Union (GMU). We look forward to continuing with this relationship. In line with our values of open, honest and transparent communication, we wish to present the facts about these issues.
On December 17th of last year, a small group of junior staff in the Mining Department at Ahafo staged an illegal one-day strike. The striking workers cited a Departmental decision not to organize an end-of year party for them as the immediate reason for their strike. The work stoppage was by the regulations set out in our CBA and the law, an illegal strike. Those that participated in the illegal strike also breached a number of safety procedures.
In spite of this, Management, in a spirit of reconciliation and good will agreed with the GMU, not to take action against those who took part in the strike but simply requested that at all times the provisions of the CBA should be adhered to. Working together, the Ghana Mineworkers Union and Newmont developed a Memorandum of Understanding (MOU) on how to handle the issues related to the strike and its consequences. As part of this MOU, both parties agreed to abide by the results of an ongoing investigation related to allegations against an expatriate supervisor.
A number of matters were also brought up during the strike and are being resolved, but two issues in particular were raised. The first concerns the allegation that the Mining Department discriminated against women employees based on the fact that they might become pregnant. The second issue was the allegation of an incident in which a Newmont employee, Mr. Ervin Key, a supervisor of the mining group which went on strike, used racial language.
Two independent investigations were carried into the first issue of discrimination against pregnant workers by an internal gender and nationality-balanced Newmont Ghana team and also by a senior representative (a woman) from the Ministry of Women & Children's Affairs. A number of pregnant women from the Mining Department were interviewed and they stated that they had not been discriminated against and that rather, they had been reassigned to lighter duties and their work programs adjusted to take account of their condition. Newmont Ghana has a proactive program to recruit and train women (particularly local women) to work in all departments. A recent study by the International Finance Corporation, 'Integrating women into mining activities – the example of Newmont Ghana' describes this program (The report is available on www.NewmontGhana.com). Newmont Ghana has not, and does not discriminate against women in the workplace. At our Ahafo operations, we have demonstrated our process whereby women employees who have become pregnant are afforded maternity leave and return to normal work assignment.
On the second matter of alleged use of racial language, Newmont Ghana undertook an extensive independent internal investigation (also by a gender and nationality-balanced group). Our employees and management have been briefed about the findings of the investigation. The investigation concluded that there was no basis for the allegations of the use of racial language. The Ghana Mineworkers Union was advised that the committee did not find any basis for the allegations made. Though the company did not release the investigative committee report, as all accusers were promised confidentiality, the Union has been advised that we are available and willing to share the results (but not the names involved) of the report with them. Newmont Ghana's workforce is made up of over 20 nationalities with the vast majority of employees being Ghanaians. We make every effort to be culturally sensitive and any form of racial comment or discrimination is taken seriously.
With regards to the GMU's allegation that a coffee rest period was withdrawn during the night shift, we wish to state that this is untrue. Newmont's industry-leading practice is that when an equipment operator becomes tired during the shift, he or she can call their supervisor who arranges for a relief operator to switch out with them so they can take a break. Break room facilities have been constructed in the field and 28 extra relief operators have been hired to insure that operators can take a break at anytime during both day and night shifts. If relief equipment operators are unavailable, the operator is instructed to stop and take a brief break. Newmont's goal is to provide a safe and productive work place for its employees.
In their press statement, the Ghana Mineworkers Union has asked for the unconditional reinstatement of the company's local Union Chairman, Mr Kweku Shaibu describing his termination as "ruthless, vindictive and unfair". We wish to categorically state that Mr. Shaibu's termination of appointment is not in any way linked to the December strike action. We followed the laid down, Union-agreed procedures and our Human Resources' due process in terminating his appointment. At a recent pre-work briefing with one of our mining crews, the issue of resuming the 4.00 a.m. Coffee Break was discussed. It was once again explained that the Relief Operator system in place (with fatigue breaks possible whenever necessary) made the inflexible, mandatory 4.00 am Break unnecessary. Mr. Shaibu, the Ahafo Local Union Chairman stated that he and his co-workers would take the 4.00 a.m. Break at the previously designated time, despite the specific contrary instruction and explanation of his job supervisor. With his encouragement, Mr. Shaibu's co-workers refused to work unless Mr. Shaibu's instruction was obeyed.
As mandated by our Collective Bargaining Agreement (CBA), a Disciplinary Committee comprising Union, Management and Human Resources Department representatives was set up and concluded that Mr. Shaibu, by his action, incited his co-workers to act contrary to their Supervisor's instructions and work procedures. Though this offense is classified in the Union CBA as 'Misuse of level of Authority' and attracts a 'termination of appointment', the Committee however recommended that Mr. Shaibu be issued with a final warning letter. This recommendation was accepted by Newmont Ghana Gold's Management. In going through that due process, it came to light that Mr. Shaibu had already been issued a final written warning in his personnel file for another offense. His employment was, in that light, therefore terminated.
The Union does not agree with Newmont's action. In the spirit of cooperation and transparency, Newmont and the GMWU have agreed to further discussions on this matter and in a meeting this morning both sides again committed themselves to developing improved communications and on going understanding while working within the framework of the Collective Bargaining Agreement.