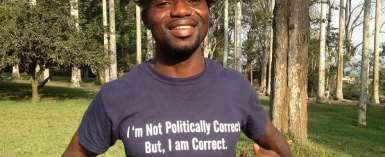 Sunday, October 8, 2017
Dear Manasseh Azure Awuni, Greetings from Binduri. Long time no hear from you. I hope you 39;ve not bee ...

It's a lot like nature. You only have as many animals as the ecosystem can support and you only have as many friends as you can tolerate the bitching of.
By: roylexi.com