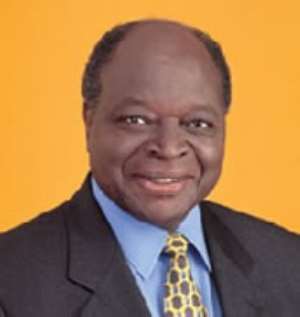 Kenya's opposition leader Raila Odinga has called on President Mwai Kibaki to admit defeat in national elections and accused him of electoral fraud.
Mr Odinga called on Kenya's Electoral Commission to carry out a full re-assessment of the results, which correspondents say could take days.
The count had already been halted while the country's electoral commission reviewed dozens of disputed results.
The delays have sparked violence, amid reports that three people have died.
"I wish to appeal to President Mwai Kibaki to acknowledge and respect the will of the people of Kenya and honourably concede defeat," Mr Odinga said.
The Electoral Commission's review "cannot possibly address the multiple levels of fraud that have been committed by this administration," he added.
Roadblocks and bonfires
Mr Odinga of the Orange Democratic Movement had held the lead since vote counting began, but he has since seen his advantage evaporate.

Although the results are still being disputed, the election has seen a clear rejection of Mr Kibaki's government, with about 20 ministers losing their seats.
Both sides have raised allegations of vote rigging and rioting has broken out in some opposition strongholds.
There were also reports of trouble in Kisumu, Bungoma, Busia, Eldoret, Kericho and Kakamega.
Police have fired tear gas and gunshots into the air to disperse angry demonstrators who lit bonfires, set up roadblocks and even burned down homes.
Several people have died in the violence, including a man shot dead in a row at a polling station in western Nyanza province, police said.
"They want to steal votes. They are counting votes from regions favouring Kibaki and then they want to declare him the winner," said one protester, Peter Oduor.
Ethnic violence
Much of the violence was enacted along ethnic lines, with Luo supporters of Mr Odinga clashing with members of Mr Kibaki's Kikuyu tribe.
An Electoral Commission spokesman told the BBC that turnout had perhaps been more than 70%, from an electorate of 14m.
Results so far show a majority of MPs have lost their seats.
Kenyan parliamentarians gained notoriety in the past five years for arbitrarily increasing their salaries and allowances, while a majority of Kenyans continued to grapple with meagre wages and a high cost of living.
Vice-President Moody Awori was one of about 20 ministers who lost their seats.
The vote also saw three sons of retired president Daniel Arap Moi lose their seats in three different constituencies in the Rift Valley province.
Mr Moi has helped fund Mr Kibaki's campaign. If he loses, Mr Kibaki, who came to power with a landslide victory in 2002, will be Kenya's first sitting president ousted at the ballot box.