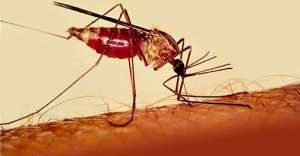 The US Government is to provide $1.2billion in the fight against malaria within the next five years in 15 African countries including Ghana. Other beneficiary countries are Kenya, Liberia, Madagascar, Mali, Zambia, Benin and Ethiopia. The US Ambassador to Ghana, Pamela Bridgewater announced this at the launch of the US President's Malaria initiative at Abodom in the Agona District of Central Region.
Ms. Bridgewater said the US President's Malaria initiative is aimed at cutting down malaria related deaths by 50%.
She said certain mechanisms will be employed in the five year malaria control initiative, these include distribution of insecticide treated bednets throughout the country, indoor residual spraying in selected districts and malaria treatment for women during pregnancy, among others.
She noted that through collaborative efforts the goal of preventing 10,000 deaths of malaria annually could be achieved.
The Deputy Minister of Health, Abraham Dwuma Odoom, said Malaria is a severe drain on African economies, reducing Africa's overall growth rate by 1.3%.
The treatment of malaria cases, he said, consumes a significant proportion of the public health budget and family income.
Mr. Odoom disclosed that farming families hit by malaria, achieve only 40% of the crop harvest attained by healthy families. Absenteeism from work also hinders productivity in many industries as well as formal sector workers.
The Deputy Central Regional Minister, Samuel Obodai said government has stepped up measures over the years to control the menace through the support of the Global Fund.
The Omanhene of the Agona Traditional Area, Nana Nyarku Eku who presided over the function, hoped that each citizen would play his or her role in the fight against malaria. He advised people to keep their surroundings clean to avoid the breeding of mosquitoes.