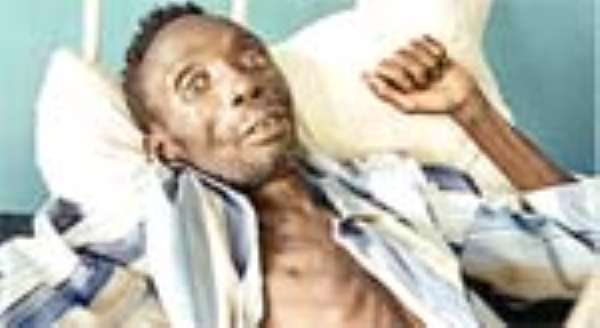 WORKERS OF the Electricity Company of Ghana (ECG) Limited last Friday November 16, could not hide their joy when a 24-page workplace HIV/AIDS policy document was outdoored at a colourful ceremony in Accra.
The policy document, developed jointly by the Ghana AIDS Commission, the National Tripartite Committee and the management of ECG, is among other things, aimed at working towards the prevention and spread of HIV among ECG workers and their families; providing treatment, care, material and psychological support for infected and affected employees and their families, as well as providing adequate protection from stigma and discrimination in the company, to employees living with or affected by HIV and AIDS.
Mr. C.S. Tetteh, acting Managing Director of the company expressed grave concern at the current prevalence rate of the disease and noted that the development of the comprehensive policy document would not only help to create more awareness among the workers but would go a long way to assist in the national fight against the pandemic.
"ECG shares the understanding of AIDS as a chronic, life-threatening disease with social, economic and human rights implications.
"This policy document seeks not only to protect all HIV-positive employees from stigmatisation and discrimination by co-workers based on HIV status but also guarantees that job access, status, promotion, security and training will not be influenced merely by the HIV status of an employee, " he emphasised.
Mr. Tetteh, who disclosed that as many as 500,000 Ghanaians are expected to be infected with the disease by 2015, therefore stated in clear terms that no employee shall lose his or her job on the basis of HIV status.
He called on workers of the company to endeavour to go for Voluntary Counselling and Testing (VCT) for HIV adding, "We need to be friends with those who are unfortunate enough to contract or are affected by this dreadful disease."
Director General of the Ghana AIDS Commission, Prof. Sakyi Awuku-Amoah in a solidarity message commended the ECG for the initiative and said more still needed to be done to ensure that the fight against the pandemic is won.
The occasion, chaired by the company's Board Chairman and former Health Minister, Dr. Kwaku Afriyie was also addressed by representatives from UN AIDS, ILO, SIC, SSNIT and Ghana Employers Association.