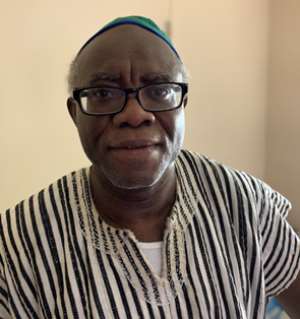 When the legendary and globally immortalized Association Football, or Soccer, star by the name of Edson Arantes do Nascimento transitioned into the "Ages," in the memorable words of America's first African-American President, Mr. Barack Hussein Obama, in reference to the epochal passing of South Africa's President Nelson R. Mandela, it was a matter of course to see and hear dozens of leaders and politicians around the world pour in platitudinous floods of tributes, the overwhelming majority of which were, predictably, patently pedestrian. Mr. Edson Arantes do Nascimento was, of course, globally known as Pelé, easily the most famous and celebrated name in the sport. Indeed, as some pundits have since long pointed out, were Association Football akin to one of the major organized religions, such as Judaism, Christianity, Islam, Hinduism or Buddhism, Pelé would have readily assumed the epic and canonical status and embodiment of such divine or religious figures as Jesus Christ, Prophet Muhammad and the Buddha, to name just the most obvious.
In Ghana, there appeared to be a widely anticipated heated Contest of Encomiums between our two most recent Presidents, namely, Monsieur John "Brazil Embraer Racketeering" Dramani Mahama and Nana Addo Dankwa "Agyapa" Akufo-Addo in which these two arch political rivals would literally try to outdo one another with commendatory or eulogistic hyperbole. It was not quite clear to this writer which of these two presently most prominent politicians in the country had the edge, although it almost unarguably appeared that the much older immediate successor of Okogufuo Kwame Gonja probably appreciated the sport of soccer much more practically than his younger predecessor, if also because "Agyapa" Akufo-Addo has been widely alleged to have played soccer for the University of Ghana as a student.
For Big Brother Kwame Gonja, Pelé deserved to be afforded an "eternal rest" in the bosom of Divine Providence; the same Divine Providence who found it perfectly sound to slaughter then-President John Evans Atta "Woyome" Mills, late, to make way for the first post-Independence born Ghanaian leader. On the other hand, for "Agyapa" Akufo-Addo, the mnemonic immortality of Mr. Nascimento was simply incontestable. Either way, this author found most of the tributes to the soccer legend to be damn too superfluous to the extent of inexcusably embarrassing. You see, when a nearly flawless artist of the sport, or artiste – the preferred terminology for most educated Ghanaians – such as Pelé was globally presumed to have been, passes on at the very mature and fruitful age of 82 years old, there is almost no amount of intensity of encomiums that could fairly and effectively capture the essence of such a quintessential artist, in "Metaphysical" poetic parlance, that is.
Which was precisely why yours truly decided not to join this auto-kneejerk pack of largely self-infatuated panegyrists. Instead, he wanted to figure out a far more interesting and morally refreshing epistemic angle from which he could enlighten many of the regular readers of his columns about the fast creeping global population explosion and the increased pressure on lands earmarked for the preservation of the mortal remains and, in particular, the memory of the deceased, most especially the prominent and the legendary deceased. So, yours truly began to voraciously devour as many of the hundreds of thousands, if not millions, of tributes composed in honor and memory of the greatest soccer star and hero in our age and time.
That Pelé was of African-Brazilian or Afro-Portuguese descent made this subject all the more urgent for yours truly. And then, shortly thereafter, he chanced across a rather terse albeit captivating news story captioned "Pele to be Buried on Ninth Floor of Cemetery – Report." The story was bylined Alisha Rahaman Sarkar, and it was only one among approximately a dozen short pieces written in the form of diary entries by the reporter, presumably in the Internet Edition of the UK-based Independent newspaper. The very first piece of this seemingly hourly postings or graduated entries was captioned
"Pelé Funeral – Live: Brazil Prepares to Say Final Goodbye to Legend." It was dated January 2, 2023. But, of course, it was the entry captioned "Pelé to be Buried on Ninth Floor of Cemetery – Report" that most piqued this writer's interest and attention.
You see, yours truly has long been aware of the kind of funerary or burial "Catacombs" that are quite prevalent here in the United States of America, as well as the architectural tombs of the rich and powerful that are constructed like our normal one- and two-story houses. Mansions, almost. But then, whoever thought about a cemetery constructed like an American-type skyscraper? Well, it turns out that what is called the "Vertical Cemetery" is actually a common reality in several of the most heavily populated countries in the world, including Pelé's own home country of Brazil, as well as some countries in the Arab World and even hereabouts in the West! We also learn that the "Catacomb" style of burial or mortuary architecture may have been invented by the Romans of Antiquity. It is also architecturally vertical but downwards and penetrates sharply into the soft womb of the Earth, whereas like the more modern skyscraping model, it has simply adopted the selfsame concept except to direct it in the vertical or opposite direction.
On the whole, this writer is very fascinated by the creation of this spatially economic form of the human burial ground, because not very long ago, in his own late father's ancestral home village of Kyebi, in Ghana's Eastern Region, a portion of the new Presbyterian Church of Ghana Cemetery had the tombs therein literally desecrated or deliberately destroyed to make room for the recently deceased. The demolished portion of the cemetery contained the mortal remains of his paternal grandmother and several of his grandaunts and aunts and cousins and several other relatives. He had been meaning to extend the memories of the present adult and younger generations of our lineage vis-a-vis our forebears by raising several tombstones above their graves. Alas, that was not to be.
*Visit my blog at: KwameOkoampaAhoofeJr
By Kwame Okoampa-Ahoofe, Jr., PhD
English Department, SUNY-Nassau
Garden City, New York
January 14, 2023
E-mail: [email protected]