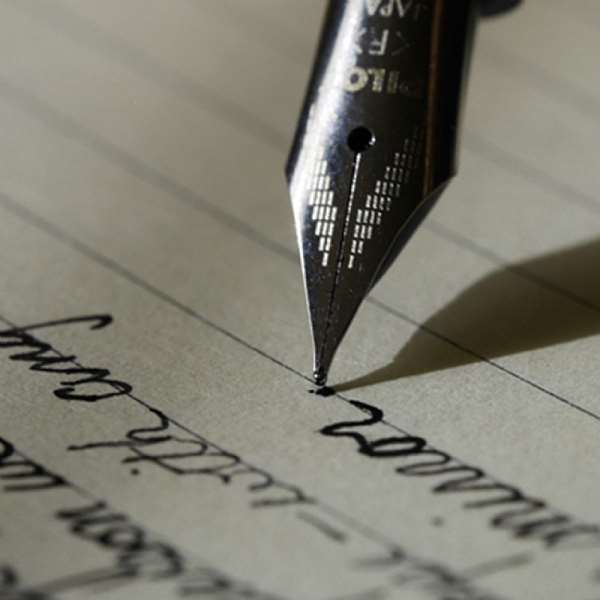 Countrymen and women, loyalists and opponents I heard recently that there was a cholera outbreak in some parts of the country, notably in Accra, Kumasi, Sunyani and Takoradi. It is not yet clear whether the outbreak has been brought under control. But I know that it might have claimed dozens of lives by now. I was not wholly surprised about the outbreak. Our country is full of garbage. There is garbage everywhere – on the streets, in the gutters, in our backyards and even in schools. We all seem to have rejected the rules of environmental and personal hygiene. So I am not surprised that we occasionally get cholera outbreaks and people die.
In the more enlightened parts of the world, cholera is not a disease. It doesn't even exist. They are battling against diseases like bird flu and mad cow disease – relatively new diseases with the potential to wreak major havoc. With wisdom and the right knowledge, they will conquer these diseases. We on the dark side of the planet are still grappling with cholera outbreaks. As our people often ask, "did we go or did we come?" I am writing this letter from my hotel room in London and since I've been here people keep asking me about the cholera outbreak in my country. It's really embarrassing. One guy even made it clear to me that he thinks its very silly for us to have cholera, especially when one considers that fact that this has been a relatively dry year. Cholera usually breaks out in the rainy seasons – when there is flooding and water bodies are polluted by liquid waste. So it's our fault that we are dealing with an outbreak now.
I strongly believe that everything happens for a reason. So there are very good reasons for our little cholera outbreak at this time of the year. First, the outbreak is yet another clear indication of our failure to observe the simple principles of environmental hygiene. We still liter our cities with all sorts of garbage. Whiles driving on some roads in Accra (the Motorway, for example) I've been shocked to see people (men and women, young and old) lined up in the open to discharge the by-products of digestion. We have therefore created the perfect conditions for the cholera germs to thrive in our midst. Secondly, our city authorities appear to have forgotten that they have environmental and sanitation by-laws to enforce. These days they delight in chasing hawkers off the streets. That's all they've been doing since the year began. By focusing on the wrong things, they have allowed individuals to do their own things – littering indiscriminately, easing themselves in bushes and in beaches and disposing of garbage at unapproved places.
I am tired of people asking me embarrassing questions about why we are grappling with cholera whiles most of the world is dealing with an unknown disease like avian flu. So I think that the time to act is now.
We don't need a national campaign against cholera. I am tired of all these campaigns because they don't benefit anyone. The "do the right thing" campaign for greater discipline hasn't helped anyone, has it? We are still an indisciplined lot. The national "hand washing with soap" campaign was also a flop. So we don't need a national campaign to get people to do common sense things.
I want to see our city authorities pay a little more attention to sanitation issues. They should revamp their waste management units with the little cash they have. Mayors like Adjiri should leave the hawkers alone and go after those who litter indiscriminately. They should stop those who attend to nature's call in the bushes and at the beaches. Instead of wasting money to build markets – which traders will not use anyway – our mayors should buy more litterbins. I will like to see litterbins all over the place. More litterbins will mean less littering. Only the most foolish idiots in our midst will litter when litterbins are all over the city – let's say just about five hundred metres apart. And when the bins are provided I expect them to be emptied regularly. What has happened in the past is that these bins are allowed to overflow with filth and before you realize the area around the bin becomes a garbage disposal site.
The city authorities also need to provide public places of convenience (toilets, in simple man's language). One of the major reasons why people have no qualms about easing themselves in public is the absence of public toilets. The city authorities have failed to enforce their own by-laws, which stipulate that no one should build a house without toilets. Many landlords in Accra for example have converted their toilets into bedrooms, which they are renting out. Many houses were also built without any provision whatsoever for toilets. So people are compelled to "do it" in the open and in water bodies with no shame. I therefore want to see the city authorities build more public places of convenience, especially in areas where the houses are without toilet facilities. And please, I don't like the KVIP type. I want to see modern public places of convenience with working water closets provided for our people to do their thing in dignity.
We should be ashamed that in this modern era we allow simple diseases like cholera to trouble us. We don't need experts from the World Health Organisation to tell us what to do. We don't need NGOs to campaign against cholera. We don't need a national campaign against cholera. We simply have to apply common sense principles and we would rid ourselves of the scourge of cholera. Then I wouldn't be asked embarrassing questions.
Excellently yours,
J. A. Fukuor [email protected] Views expressed by the author(s) do not necessarily reflect those of GhanaHomePage.