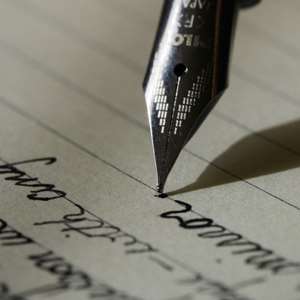 I was stung and shock at the actions and explanations of Mr. Freddie Blay when he appeared before Joy FM's frongpage host K.S.A. I use to think very highly of Mr Blay, but his recent actions and blind support for ruling NPP is just unfortunate. One is tempted to ask when did Mr. Blay signed the NPP list or morely clearly when did he become an NPP spoke persons or defender.
Why should one defend the indefensible? Are the majority in parliament putting party affiliation above our national interest.Why can't parliament appove people for national offices based on merit rather than mere partisan politics? I am therefore disappointed at the entire process leading to the approval of Dr. Anane, and "Sheik I. C. Quaye. Why should the committee approve the appointments of flirtatious and flounderous people sure as these? There are several questions that the majority parliament deliberately left many questions unanswered just satisfy members of their party. This serious democratic deficit should not be allowed to continue in our politcal fabrics.
On Dr.Anane, he impregnated a woman came to Ghana to conduct business with the state of Ghana. He caused the transfer of over $90,000 to these woman. He openly engaged in extra-marrital fair. Are these alone not enough grounds to disqualify Dr. Anane from holding any public office in the country. What message are we sending to future generations? what precedence are we leaving behind? What annoyed is not extra-marrital affair of Dr. Anane, but the way the appointed committee went about it work. When Anane appeared before the appointments committee of the house, he claimed he was asked of transfering money in excess of $90,000 to his girl. He claimed he, on his own sent the woman $17,000. The rest were given to her by people close to him.
Why didn't the committee try and find out who these people are, and their relationship with Dr. Anane? Can't the committee find out if some lost has been to state? HIPC as we are, Isn't necessary and prudent to ask how those moneys were transfered?
I know some might argue that well his friend and relatives could do that for him out of love and compassion. But Dr. Anane could as well have given friends and associates the money to be given to the woman just to save his face. Reports are begining to surface that some of the money was from the cabinet of Ghana airways office in Baltimore. Is Ghana airways Dr. Anane's private company? How could Dr. Anane's money resurface in the safes of Ghana airways office in Baltimore? Should Ghana subsidize Dr. Anane's girl-friend? Nothing annoyed me more than terms of reference given to parliament sub-committee of the appoints committee. It seems that parliament was more interested in finding out whether $45,000 were sent to the woman two times than the lost Dr. Anane might have cause to the state.
This is indeed a shame!!!!. The NPP administration, expercially its members in parliament should be ashamed of this carely betray of faith. On "Sheikh" I. C Quaye, he claimed in his C.V submitted to parliament that he attended and obtained certificates from certain institutions. When he was asked to provide those certificates, he claimed they were destroyed. That is fine, even my father's certificates were destroyed. It turned that the institutions the Sheikh claimed to have attended never issued certificates they run corresponding courses, and their candidates register and write examinations with different bodies for that purpose. When confronted with the names of the certifying institutions, the Sheikh claimed he had forgotten the names of those institutions.
What a shame!!!. If I write on V.C University of Ghana,1997-200, Brock Univeristy 2002-2004, the onus is on me to provide evidence that I indeed attended those institutions. Let's assume for the sake of argument that the Sheikh's certificates were destroyed as he claimed, but remembering the names of certifying is something the old person could do, unless the Sheikh is suffering from old-timers disease. Mr. Kofi Drah, the oldest lecturer at the political science department of the University of Ghana, is much older than Sheikh I. C. Quaye, but Mr. Drah still remembers and shares with his students the schools he attended, and even makes jokes with them. Come on Sheikh you laired under oath, you are disgress to your country, the great Islamic title. I suggest you resign and not accept the appointment. For you don't deserve it. It is a big shame that the majority in parliament, including the so-CPP members could over look all these and approve the appointment of these individuals in face of all rationality, and moral justice. I am therefore disappointed in Mr Freddie Blay for bowing his head in shame, but shamelessly rationalizing the appointment of these people on air.
Oh!!!! God, how democracy in Ghana was thrown in the dirty gutters of Accra. Views expressed by the author(s) do not necessarily reflect those of GhanaHomePage.