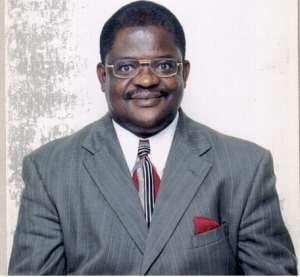 You have hit on an important truth that has been neglected in the contemporary church. Devotion to Christ and His church is very important but that should not take the place of evangelism. When we neglect evangelism then we cut the nerve of the local church. The neglect of evangelism is what is causing the premature death of many churches and denominations today. Devotion and Evangelism should therefore go together. They are inseparable.
RELIGION VERSUS RELATIONSHIP
I like the way you use Kapic's book to define religion. There are differences between the two. Religion is based on personal efforts (doing) of individuals or a group of people. Relationship is based on grace (what Christ has already done) through faith in Christ. Relationship that is based on grace because of the finished work of Christ is devoid of pride. It majors in mercy, compassion, and love. Relationships also embrace forgiveness of sin, not arrogance. Religion is based on rituals but relationship is based on repentance and restoration. Relationship is based on a person—Jesus Christ, while religion is based on personal efforts---what I do instead of what Christ has already done.
Tradition and Progression
What a missed opportunity to shine for Christ and expand the kingdom. Perhaps the pastor did not preach from James Epistle to your church. I believe that every church should do a chapter by chapter preaching and study from the Epistle of James. Jesus might have wept for this church. Had He put on human garb, they would have turned Him away from the sanctuary.
CARING FOR OTHERS VERSUS ABSTENANCE FROM SIN
You are dealing with the main tension and bone of contention that ensued between the Pharisees and Jesus in public ministry. The Parable of the Pharisee and the Tax collector is a primary example of this attitude, which is unacceptable to God. I believe you have read of the Essenes too. These were people who isolated themselves from the society and built and lived in convents. However, sin is inherent by its nature. These Essenes became self-righteous and it is no wonder that many people have not even heard of them. The practice of abstaining from sin led to asceticism. The New Testament rejects such practices because they ignore the promotion of the Great Commission mandate of Christ to the church.
CRITICISM
The generational gap has always created tensions in church history. However, the tension can be eliminated through proper and biblical means. Now back to your thread. Criticism is not a bad thing. The society put criticism in a bad light. However, criticism can be positive. First, criticism can make a person who is being criticized conscious of himself. Second, criticism can provide a change in an organization or fellowship. Third, and finally, positive criticism can produce unity in the Body of Christ (Galatians 2:11-21).
The reason why criticism is opposed in some churches is because of the way it is done. If you criticize a person with a harsh tone, condescending, and judgmental attitude then criticism becomes offensive to people. However, if the criticism is positive and it is made in gentleness and love then people would embrace or welcome it. Therefore, the attitude behind criticism is very important. Finally, we have to employ the biblical statement which the apostle Paul gave to the Corinthian Church, "And now these three remain; faith, hope, and love. But the greatest of these is love" (1 Cor. 13:13). Love should be the distinguishing characteristic in the Christian life.