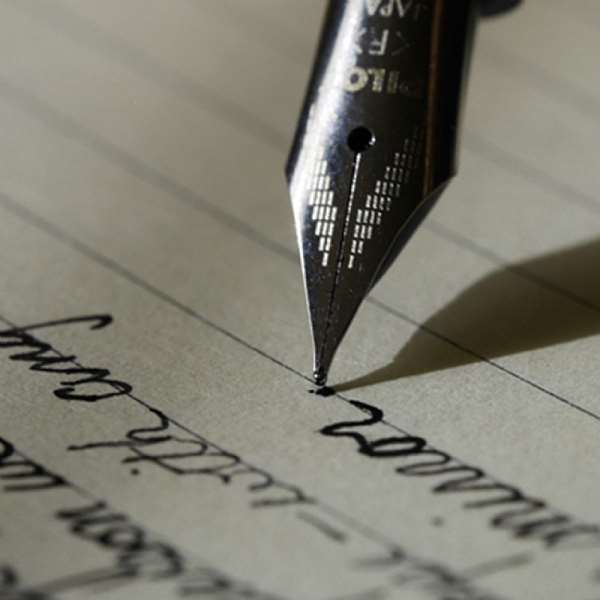 Over the past seven years, I have been in and out of our dear nation trying to find an avenue to come back home PERMANENTLY. Reading Franklin Cudjoe's article on "Bottlenecks To Entrepreneurship (JANUARY 27, 2005) certainly makes me come back to the writing table.
I have been following the microeconomic activities and debate in the country. It is very interesting to note the comments made by the writer on the minister designate. Even as a minority in the then NDC government, Mr. Baah-Wiredu showed to an investment group I brought to Ghana on a trade mission in 1999 that he is man of wisdom and vision. Since then I have met the minister on a number of occasions during his tenure at the local government ministry. For finance, Mr. Baah-Wiredu I believe will advance Ghana in the positive direction. I still remember him saying to me, "please write me your proposal and on top of the proposal write the phrase: ON THE GROUND" meaning it should be a grass root technology that an average Ghanaian will understand and will be able to use. Mr. Baah-Wiredu (a chartered accountant) is the right choice for this job at this time.
While problems of the shipping port and the duty issues are common even to an average Ghanaian business person, there are quite a number of issues that we need to address collectively if we want our country to move forward. CORRUPTION is preventing many of or leaders from doing their work. All the bottleneck and red taping associated with doing business in Ghana is nothing but a way to collect bribes. Almost every Ghanaian and potential investor I have talked to here in the United Sates thinks the issue of corruption makes doing business in Ghana more difficult. For some of us who are used to doing business in the US, doing business in Ghana at time is just too difficult. While there were so many factors that made me fold up my business and returned back to the US after 2 years of resettling in Ghana (1999-2000), corruption and the harbor issues contributed to the decision to come back. While I am putting together a new plan to come back hopefully for good, I hope life will be a little better and business will be a little better than before with the presidents zero tolerance on corruption initiative.
To fight corruption in Ghana, one needs to take very drastic action that may not be popular on the side of the Kuffour administration. But that may be necessary to advance the country. Most of the directors in our government agencies do not think of anything but how much money they will take home at the end of the day. I remember being insulted badly by a director of a government agency simply because; I did not look like someone who can pay bribe or someone of importance. I was dressed in a pair of jeans and a T-shirt. That perception of treating people based on the way they dress is got to stop.
If directors will loose their jobs for failing to deliver, certainly, they will take their jobs seriously. What is my recommendation for advancing the plans for the New Ghana, I think most of the directors in the ministries and other government agencies may have to be retired or reassigned with stringent requirements to achieve and deliver. Miles- stone have to be set and leaders need to account for what they do and what they achieve on quarterly basis. Why, we are in a different age where planning and execution of projects need a lot more planning and research than just bribery. New bloods with new ideas need to be filled in some of these agencies. How can a nation develop if fresh graduates who have all these ideas and hopefully have some skills in computing can stay of the bench while the old folks are continuously messing the country up? Young people should be paired with experience people to get the job done. While some old ideas may still be good, to be able to cope with the rest of the world, we need leaders who have clear vision as to where they want their agencies and departments to go. Most directors do not have any plan as to where they are taking their departments at the end of one year of directorship. There needs to be plans with measurable objectives that have to be assessed year by year. People need to account for why they live in government homes and drive government vehicles. A Director's job should not be a tenured position. If you do not achieve, you are out.
While reshuffling of the ministers is a good idea, I think directors of most of these government agencies may have to be reshuffled too. Why not take some directors in Accra and put them in Tamale, take some from Tamale to Ashanti and some in Ashanti to the Volta and let's see how they will perform. How often do these directors or their technical persons even those with PhDs. go for more training. The world is changing fast and we need to change with it. This way of doing business in Ghana is what has made Ghana very different from places like Malaysia and Thailand. We need to change.
The only issue that I will touch here as far as advancing the country is on housing. While wealthy people in Ghana can afford to build and molest the rest of the country with bad deals on rentals and land issues, majority of the country are living in deplorable conditions. We simply have to find solutions to this. Similar situation existed in the United States after World War II and the government managed to resolve that issue by simply creating a private agency that secures or guarantee loans so that people can borrow money from the private sector and have housing units that they can afford to pay in say 20-30 years.
While we do not want government to be fully engaged in this kind of business, it is extremely difficult for private individuals to get loans to finance such projects. With a good housing scheme, the government can secure or guarantee loans to say teachers who can afford a 2 to 3 bedroom flat that may take say 20 years to pay. This is the only way an average employee in Ghana can afford to own a piece of Ghana. Without government intervention, the current housing situation will remain and will be an issue to any administration for a very long time.
Today, Ghana is enjoying excellent political stability and Ghana's rating in the finance world is better than it used to be. Ghana is now seen as a credible country that will allow her to help her citizenry advance their lives by providing the baseline support. If Dr. Kwame Nkrumah could initiate the establishment of a pre-fabricated concrete panel factory in 1963 to support the development of the city of Tema, why can't we develop communities for teachers, nurses, police officers, etc., across the country so that our parents who work all their lives can own at least a flat and die with dignity. Most of our parents return to the village and live and die in the family homes once they retire. This is bad. By Dr. Robert Awuah Baffour Associate Professor of Engineering Clark Atlanta University Atlanta, GA, 30314 404-964-1542 Views expressed by the author(s) do not necessarily reflect those of GhanaHomePage.