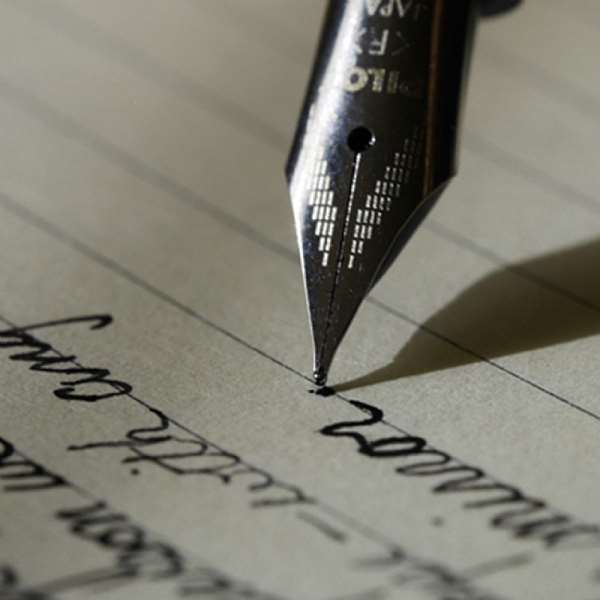 While our leaders are seriously spending time, energy and money promoting Ghana as or to become the gateway to Africa, it is very important to make sure that the support mechanisms needed to implement whatever promises are made in these promotions are available to these potential investors once they are in Ghana and also when they get back to their respective countries. While I always give credit to Kuffour and even Rawlings administrations for what they did and are doing to bring the country back to normalcy, I do not hesitate in criticizing them for what needs to be done to accelerate the process of making Ghana a better place for all of us. I have been involved at different capacities in bringing Americans to Ghana for trade or tourism or both. Also in many cases, I have had the chance of meeting with top government and business personnel including the president himself. The purpose of this article is to make a few things very clear to the people who plan for our country and also to alert them of some of the things that may make their efforts counterproductive to the course they are planning to take. The next paragraphs will highlight a few of the issues that I think need to be addressed carefully to help propel Ghana to the next level.
The Kotoka International Airport. If Ghana wants to be the gateway to Africa, then the main physical gate will be the only international airport in Ghana- the kotoka International Airport. I just returned from Ghana about a month ago and hence the information presented here is as accurate and recent as one can imagine. If we want Ghana to be the gateway, then both the physical and operational aspects of this airport should in fact show that we are the GATE. At least till March 17th, 2005, we cannot claim "anywhere in my books" that we have the gate. If we claim we are, then we are making a mockery of Mother Ghana. This is why. Once you get out of the plane in Ghana, there is only one entry to get inside the airport. I am assuming this is the entrance that everybody uses including the President and all the ministers and the business people once they get to Ghana. Once you enter the main Airport gate, there are about 4 to 6 air-condition units that blow some cold air to cool you skin for the 30 second walking area to the main arrival hall. These are all split type air-condition units and the sight of these units at the point of arrival to Ghana (the gateway to Africa) is very deplorable. These units are blowing cold air ok but they are dirty and also they are all supported with duct tapes to prevent some of their parts from falling off. It is a sight that will send chilling sensations to an average Ghanaian upon seeing them. The question is, do our leaders close their eyes when they get to Ghana and hence they may not see these or just because, there are so many problems to fix and this is not one of them? By the way, the same condition exists in the departure hall where they have the boots that one can buy Guinness etc to sit and relax. Are we saying to the rest of the world that we are so poor that we cannot even afford to replace dying air condition units? If we cannot replace them, at least we should be able to clean them or remove them since they serve no useful purpose since their thirty seconds cooling pleasure is all what is available for the one to two hour period you will spend at the airport before you get out. Whoever is in charge of the airport should be ashamed of this scene. Also, the arrival hall is simply bad. While the arrival hall is as hot as hell, all the wires and cables that support the utilities in this hall are 100 percent exposed to the arrival passengers. It is an ugly scene and a bad representation of what Ghana is. If this is the way to welcome people to Africa, then I am afraid we are doing a very bad job. Definitely, this is not the right gate for Africa. Oh! By the way, the immigration officers need to learn how to smile to arriving passengers and ask intelligent questions.
Dealing with Potential Investors. Today, Ghanaian leaders are doing a good job promoting Ghana to bring investors to Ghana. I do applaud the efforts of most of our leaders at home and abroad. While I have personally dealt with a number of these leaders both home and abroad, I think they have the passion of bringing in investors to help us develop our nation. I am not going to touch on the kinds of people who come to Ghana but will rather focus my little energy on our response to these investors once they leave the shores of Ghana after their wonderful visits. The Ghana Investment Promotion Council (GIPC) and the Ghana Freezone Board (GFB) are all nice government agencies that spend lots of money advertising to promote Ghana as a good investment platform. I have had many meetings with leaders of these agencies at different times and at various capacities. While the planners and employees of these agencies are doing a good job to bring people to Ghana, it appears they do not have a follow up plan once potential investors leave the shores of Ghana. Of all the trips that I have taken to Ghana that involves such activities, I do not recall of a single occasion that I or any of my members received a note, phone call, email, or a fax to follow up the meetings we had while in Ghana. Wouldn't you find it surprising to learn that at this modern age, most of the ministries do not have access to Emailing? And the ones who do will not even respond to email messages. Overall, I will give our leaders a grade of "F" when it comes to following up their meetings with potential investors. If you disagree with my grade, please read through the following case study that happened in one of my trips and give your own grade.
In March 2003, Twenty African Americans (including my self—a Ghanaian American, I guess) traveled to Ghana on a trade mission. The meeting was organized partly by the then Ghana Ambassador to the United States, Mr. Alan Kyerematen, now Minster of Trade and Industry who did a very marvelous jobs in bringing this group together, and partly by me since I had already organized similar trips to Ghana with a section of this group before. While in Ghana, we met almost everybody we wanted to meet including the President of Ghana, president Kuffour. We had a very good reception at all angles including the Castle and a motorcade trip (escorted trip) to Kibi to visit with the Okyehene. I personally had a one on one meeting with the Vice president for about an hour talking about affordable housing in Ghana. To top it all, we had part of our meeting with the Minister of Energy in darkness because there was a power failure in the middle of the meeting and there was no alternative power. The group returned from Ghana after a wonderful eight day trip to Ghana with lots of enthusiasm and potentials. We also came back with lots of promises from the government. While we left the shores of Ghana, it was very difficult to get our leaders to act on the promises they made. Phone calls will not be returned, email will not be replied, and there was even one occasion when one of my phone calls was answered by the "watchmen" in one of the ministries. By the way this was the only number listed on the letterhead of this ministry. While some of the ministries are very good in responding some are just bad. As current as five weeks ago, a receptionist with whom I wanted to leave a message to the minister will not reveal her name and the only name she will give me was "I am an employee of this secretariat". When you try to get more information, the best solutions for some of these receptionists is to hang the phone on you BAM!!!
Does this deserve an "A"?
If we will spend so much money to get people to come to Ghana for business and we can not provide the basic response mechanism or provide the proper documentation to support the proposed investments, then why waste the money in the first place. Also, if we cannot provide a nice environment to people who visit Ghana the first time, then we must stop using the phrase, "the gateway to Africa". Definitely, we need to provide a better "gate" than what is at the Kotoka International Airport. By Dr. Robert Awuah Baffour Associate Professor of Engineering Clark Atlanta University Atlanta, GA, 30314 Views expressed by the author(s) do not necessarily reflect those of GhanaHomePage.