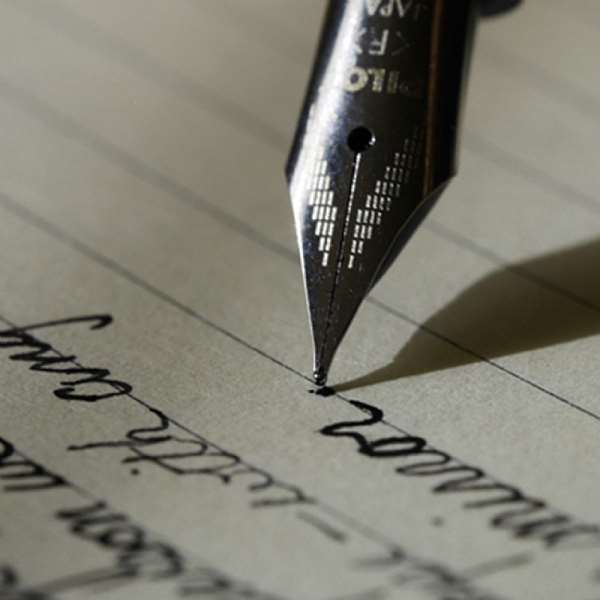 Countrymen and women, loyalists and opponents, at last, I have made it. I thought I will never be able to go to Dagbon for as long as I remain on the Black Star Stool. That's why I announced recently, without consulting anyone, that I will not go to Dagbon to campaign. Some of my party faithful didn't take kindly to this and they urged me to take the risk and go that hotspot – not to campaign, but to express my solidarity with the people over the loss of their king. But of course, when I got there, I couldn't resist the temptation to campaign.
It was a triumphant entry for me. As I entered Dagbon and saw thousands of people lining the streets to welcome me, I realized that I would have lost a lot if I had not gone to that area. I was especially impressed by the welcome that was accorded me by the chiefs. After welcoming me, I thought they would also come to me with a shopping list of things they would like me to do for them – as all the chiefs I have visited so far have done. But for the chiefs in Dagbon, the immediate concern is not the construction of KVIPs, road rehabilitation or the provision of potable water. All they want is justice. They demanded that the murderers of the Ya Na should be brought to book. As the chiefs' spokesman was making his request for the murderers of the Ya Na to be brought to justice, he looked at me in a manner which suggested that I knew 'something' about the dastardly assassination of the eminent king. I quickly got on my knees to repeat my innocence. I don't know whether I registered my innocence vehemently enough, but I made the point that I knew nothing about it.
I came out of my meeting with the chiefs with a set of resolutions. I now realize that until we locate, prosecute and punish those who killed the Ya Na, Dagbon will only exist in chaos – without peace and tranquility. Tensions will remain and the least provocation could lead to bloodshed. If justice appears to be suffering in Dagbon, the chiefs and people of Dagbon, unlike their counterparts in other parts of the country will not clamour for "development projects" but will rather preoccupy themselves with the grief of losing their king to a bunch of unidentified bastards and a desire for vengeance. So I have come out with a number of resolutions – things I have decided to do to help restore peace to Dagbon.
First, I think that when I am re-elected, I will order fresh investigations into the Ya Na's murder. This time around, I am going to make sure that the investigations are done by professional police officers who will command the respect and co-operation of all the people in Dagbon, from both the Andani and Abudu gates. Just as we invited the CIA and the FBI to come and help us track down the murderers of the women some years ago, I think the time has come for us to invite a foreign investigative panel, which is impartial and better equipped, to find the murderers of the Ya Na for us. The CID commander, Ateapu, did his best in Dagbon. But it appears that his best was very lousy. His investigations only led us into charging people without much evidence. We need investigators who can be able to gather as much evidence as possible to prosecute a case in court. The FBI or the Scotland Yard might help.
Secondly, I am gradually warming up to the idea that "anybody" could have been behind the assassination of the Ya Na. Anybody could be someone in my government or someone in the opposition. Anybody could also be a yam seller in the Konkomba market or a pito brewer in Yendi. For now we don't know. So I am not going to try to shield anyone anymore. I will not declare ever again that no one in my government had nothing to do with the Ya Na's murder.
Please, this is not an admission of complicity. It is only a statement of my commitment to assure the people of Dagbon that anyone, high or low, who is remotely linked to the events in Dagbon will be thoroughly investigated. The next phase of our investigations will not be the wishy-washy type that only seeks for scapegoats and the underlings. We need to investigate the kingpins – those who thrive in conflict and are benefiting from the chaos and uncertainty in Dagbon. These kingpins, I have been reliably informed, are importing weapons into Dagbon with impunity. They should be smoked out of their hideouts and dealt with accordingly. Those who are using governmental cover and privileges to perpetuate the war in Dagbon should have their covers removed, named, shamed and jailed. In the meantime, we will beef up security in Dagbon. Intelligence work in Dagbon should be strengthened to detect and act on any sign of a potential re-ignition of the conflict.
Third, I have also decided that I will be praying and fasting regularly, at least once a week, for the Almighty God to divinely reveal the truth about what happened in Dagbon to my WIFE. I want the revelation to be given to Mama Tess because she is holier, with better spiritual eyes. As you may know, my legendary libidinous improprieties disqualify me from receiving revelations from God. So I will fast and ask Him to reveal things to my wife, who will in turn be required to tell me whatever is revealed to her. I promise, I will act swiftly when this revelation comes.
I must say that I am not happy that the Dagbon crisis remains a blot on my record. I really regret it and sometimes I blame myself because all what we are seeing now could have been avoided if I had just acted swiftly on the early reports of tribal clashes in Yendi. I want to know the truth – just like any Sikaman citizen. I know that when the truth is told, justice will be done and Dagbon will not slide into oblivion as a trouble spot which drains our national coffers. It will rather win back its pride as one of the most powerful and influential kingdoms in Sikaman.
All for Justice,
J. A. Fukuor [email protected]