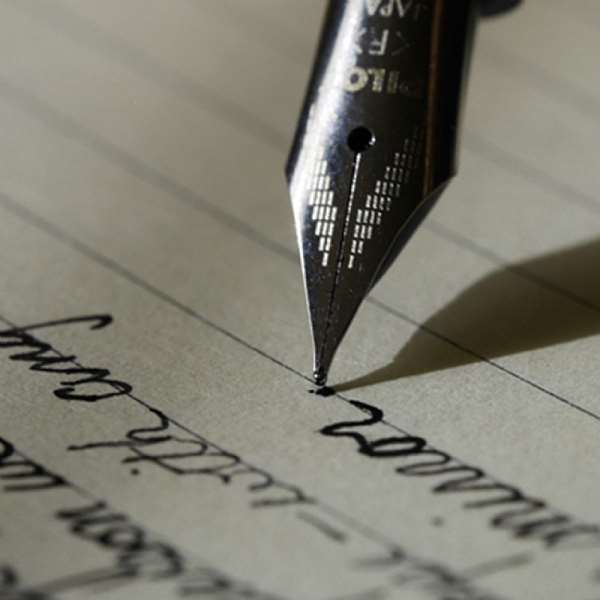 Countrymen and women, loyalists and opponents I know that the issue of Ghana Airways has become a little too boring for you (journalists say it has been over-flogged) but I want you to bear me out and endure this piece I am about to write about the airline. You know as well as I do that the scope of the crisis in the airline is impossible to exaggerate. I am therefore not in any mood to beat about the bush and I will jump straight to the nitty-gritty of the matter.
I get so angry when I hear people grumbling, complaining and whining after their flights on Ghana Airways have been either cancelled or rescheduled. I do not understand why people still travel on Ghana Airways. The fact that people still like to travel on that airline sometimes confirms my belief that the people of Sikaman like cheap, mediocre things. The quality of service on the airline is nothing, if not sub-standard. Flight delays are rampant and the airlines aircraft are like 'trotros' in the sky. When I ask people why they travel on Ghana Airways I get only one answer – "kilos". Yes. Ghana Airways offers so much baggage allowance – about two times more than what is allowed on several other airlines. So the people of Sikaman will rather carry heavy loads and arrive late at their destinations than go with less weight and arrive early. And guess what they like to carry? It's not gold or diamonds or even charcoal. My people like to travel to the Bushman's land and other far off places with their mortars, pestles, asankas and, yes, fermented corn dough for preparing 'kooko' and 'massa' – all in the name of keeping faith with the ailing national carrier. I know that most of the people who have been campaigning for government to save the airline do so only for parochial reasons. So today, I have decided to give them the response I have bottled up in me for so long.
First of all, I want to tell you that there is no pleasure or comfort in traveling on Ghana Airways. Ours is the only airline in the world which operates with the philosophy that getting its passengers to their destination on schedule and in comfort is a luxury which can only be afforded by lucky souls. Please, I am not asking you to follow my example and stop flying Ghana Airways. All I am saying is that I think it's about time for those travelers who like to fly Ghana Airways with extra kilos to reconsider their options. Mind you, I will not sympathise with anyone who complains against the airline over "this and that".
Secondly, I think the airline has come so close to the brink of death that the easiest thing for us to do is to help it to embrace death as soon as possible. I don't know how I will change my thinking that the airline needs a "mercy killing". It's an embarrassment to itself, its employees and our dear nation. I am tired of people, from all over the world, asking me why I don't travel on the airline. I am also being unnecessarily overburdened with petitions, memorandums and action plans about how to salvage the airline. Isn't it just enough for me to be struggling to try to deliver on promises everyone knows I can't fulfill? I can't add Ghana Airways to my burdens. So I have come to a simple decision – thanks to the ban placed on the Airline by the American Federal Aviation Authority, occasioned by the decision of the managers of the airline to toy with the lives of its passengers.
I have decided that we don't need a national flag carrier – and a lousy one at that in the sky. We are better off joining the league of the several many countries in the world which do not have their names attached to an airline. We are therefore going to sell Ghana Airways to the highest bidder. Sikaman citizens are not eligible to bid because I have come the conclusion that no one in Sikaman is rich enough to pump the necessary financial resources into the airline. I also think that Sikaman minds are too small to unravel the maze of confusion, mismanagement and corruption that has brought the airline so close to brink of collapse – even Sir Nojah couldn't handle it. I therefore intend to sell Ghana Airways to an international consortium – one with the requisite financial clout, international aviation connections and managerial efficiencies. I won't care what they do with it. They could administer the "mercy killing" or try to keep the airline in operation under a different name, with little or no government intervention. I don't care.
The money we make from the sell-off will be used for the most fast-track poverty reduction strategy in world history. If we sell Ghana Airways for, say, 500 million dollars I will make sure that every Sikaman citizen who lives on less than a dollar a day gets at least 1000 dollars (that is about ten million cedis, using the current exchange rate). Do you know what 1000 dollars can do for about 70 percent of our population? They will all be taken out of poverty instantly and the poorest person in Sikaman will have at least 1000 dollars in his/her account – that is about 1000 notches above Kofi Annan's so-called "poverty line."
So, I am pleading with you. Consider your options carefully before you book your next flight. Fly on an airline which will send you to your destination in good time, in comfort. Most airlines might not proclaim themselves to be "friendly" in the sky, but they will respect you, make you feel special and ensure that your baggage arrives with you or shortly after your arrival. Just forget about the extra kilos. I also will like you to stop writing petitions and memos to me about how the Ghana Airways could be put back on track. I've tried almost every trick in the book and none of them has worked. Just watch me do my thing. Support my initiative and help me to kill Ghana Airways. It will do our nation a lot of good and, wow, with just one flight of presidential ingenuity, alacrity and magnanimity I will make history by lifting every Sikaman citizen to an altitude above the poverty line.
Before, I sign off, I want you to be aware that when it comes to Ghana Airways, nothing is guaranteed. I have the right to change my mind and do something different from what I have said I will do.
Sikaman Captain,
J. A. Fukuor [email protected]