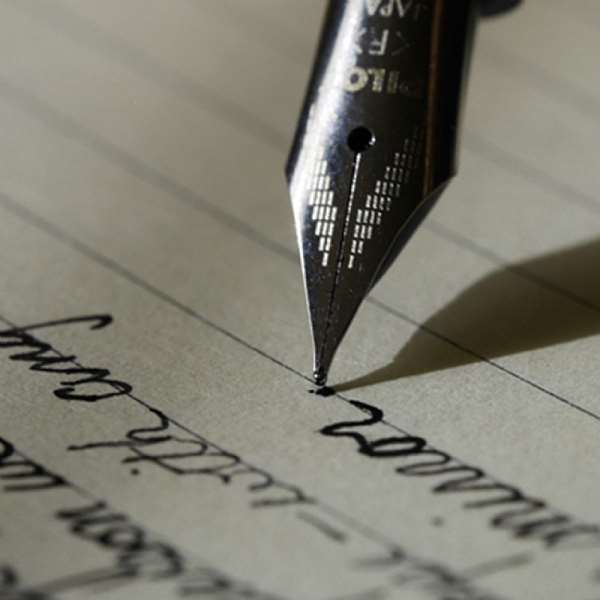 Countrymen and women, loyalists and opponents, I was at the Kumasi Sports Stadium last Sunday, attending the 'Addae Kese' durbar, which also commemorated the fifth anniversary of the ascension of Otumfuor Osei Tutu II to the Golden Stool. The Otumfuor kept me waiting for well over two hours before he showed up, in his royal splendour in a palanquin. First, the Otumfuor forced me to know how it feels to be kept waiting. I now know what you feel (and think) whenever you are forced to sit at a function which will not start until the president shows his wrinkly face. But don't think I am going to change. I am now going to do it even more – because one of the men I admire most (the Otumfuor) has confirmed that your lateness is an indicator of how important you are. Secondly, as I sat at the stadium waiting for the Otumfuor to show up, I watched in awe as hundreds of people kept trooping in to pay homage to the Otumfuor and to celebrate the joyous occasion with him. Just about that time, I remembered that a memorial service was being held in Accra to commemorate the third anniversary of what has come to be known as the May 9 Disaster (others call it tragedy). Whatever you choose to call it is up to you. To my mind, the events of that day were both tragic and disastrous. I remember that day very well. It was the day I realized, for the first time in my sojourn on earth, that life is a transient gift, which can be taken away anytime, anywhere – especially if you live in a country like ours. I don't want to take you through the trauma of that day but the only thing I can say is that after May 9, 2001 I developed a fear of crowds. Essentially, I don't like to go to crowded places. So as I sat at the durbar grounds on Sunday waiting for the Asantehene, I was praying that God will guide the service to run and end smoothly without any incident. I saw the difficulty the police and military contingents had in controlling the milling crowd. So I prayed that no idiotic police officer will decide to 'frighten' the crowd a little by firing a tear gas or rubber bullet. We would have had a worse form of May 9. You know why? I don't think we have learnt any lessons from the tragic and disastrous events of that day.
In Sikaman, we know how to talk. We talk too much and we like to throw so many ideas about without any real intention of implementing any of them. Forgive me, but after I had overcome the trauma of seeing so many dead bodies and hundreds of people at the hospital in such pain and agony, I began to sing songs of praises to God for May 9 – because I believe firmly in the saying that "all things happen together for the good of those who love God.". I thought that the lessons drawn from the tragedy will help us improve security in our public spaces and ensure that no one dies in pursuit of entertainment or amusement.
But, this is Sikaman. Our stadiums remain dangerous death traps. No matter how careful you are when you enter a stadium in Sikaman, your chances of leaving the arena with your soul, body and spirit together are more than halved. May 9 could happen again, anytime soon in any part of the country. I am not praying for it. But the comedy of errors which gave birth to that tragic event are still being played out in our sporting arenas and other public places. Football fans go to the stadiums without any sense of comportment. If a referee takes a decision which does not favour their teams, fans do not hesitate to throw anything they can lay their hands on onto the pitch. They forget that it was a similar 'throw-anything-at-the-referee' episode which turned the Accra Stadium into a death trap on May 9. This is where I get outraged. I do not understand why we have not been able to identify and prosecute those soccer fans who started the 'chair-throwing' at the stadium on May 9. Odzuketo went after the wrong scapegoats. He thought we should prosecute police officers and he was very wrong. Thank God the judges kicked out the case. I think we should have rather gone after the soccer fans. It is not too late. Let's get the footage of the disaster unfold and take it to some specialists, even in Hollywood. With the appropriate technology, we can identify those who made the disaster happen and they shall be punished for causing so many souls to perish. I insist that hooliganism is very rife and until we make an example out of some people the disaster will happen again. We could even install CCTV monitors in our stadiums to deter people from throwing 'things' onto the pitch.
Poor officiating also gives me cause for concern. Sometimes, I can't help but wonder about the caliber of people who choose to become football referees and the type of training they receive. Have you noticed that the best referees in the Western world tend to be professional people who have their own well-paying jobs? I mean, for these people refereeing is just a second job and they like to do it very well just for extra cash. Unfortunately, in our case, the referees depend on officiating for their daily bread. Well, the bread doesn't come as often as required and when it does come it is in small bits and pieces. So what is a referee to do? The easiest option will be to stop refereeing. "Stop and do what?" you might ask. Since they have nothing else doing, they keep their jobs as referees and try to supplement their meager incomes by taking bribes from the football clubs. When a referee takes a bribe, he sees things very differently and does strange things. He can turn a free kick into a penalty. He can award a corner kick for a throw-in. I heard of a case long ago in which a referee showed a player a red card for scoring an own goal. Apparently, he had taken some monies from the managers of the player's club. The team was no match for the opposition and the referee did his best to award some dubious penalties just to make sure that the bribe-giving team stayed on level terms. In the dying minutes of the match, the dimwitted player fired a shot at his own goal – he actually intended it to be a back pass – which went past his goalkeeper and straight into the net. The referee was so angered that he called the player and showed him a red card. After the match, the referee was almost beaten up by supporters of the winning team – they saw through his antics. The lesson here is that we really need to rethink referee training and compensation so that match officials will not be inclined to perform strange antics and take ridiculous decisions on the pitch.
Finally, to avert another May 9, I think we need to look at other places of amusement and entertainment – like the nightclubs. During his investigations, Odzuketo realized that getting out of a stadium was as difficult as entering a rat hole in the Atiwa Forest. So he recommended that about half an hour before the end of every football match all the major gates should be open. This rule is being enforced at some stadiums and am happy about it. But have you ever considered that the next May 9 might not really happen in a stadium? Most of the entertainment and amusement centres have no emergency exits – the same situation which turned the stadium into a death trap. The relevant agencies have to ensure that exits are provided in nightclubs and theatre halls so that in case of mass panic people can easily ran out without trampling on (and killing) others.
As we commemorate the tragedy of about three years ago, I pray that another May 9 does not occur in our country – at least not when I am still on the Black Star Stool.
Excellently Yours,
J. A. Fukuor