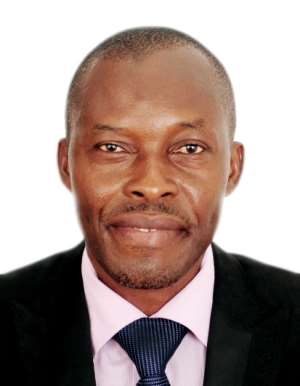 In today's hybrid environment, no organization succeeds without the aces to great service. The differentiators are great to risk without translating slogans and good intentions on customer service into actions. According to Paul Timm (2008), a 1% cut in customer service problems could generate £16 million in profit for a typical medium size company per the British Researchers estimate. Indeed, the CIMG, took the initiative to launch Ghana's First customer satisfaction Index report on 30th September 2021. The Harvard school of Business also considered the issue as critical to the service profit chain as reviewed in 2008.
In the economies of service, great service is about positive attitude ln salesmanship, it is aligned to establishing objective, trust, empathy, credibility and meeting the needs of customers. Experts review also indicated that frontline workers and customers need to be the center of management for excellent customer service. The way we think, feel and behave on the customers journey is a test of service. The gap between knowing what to do and actually doing it is what stumps many organizations, large and small, public and private. When customers receive poor service or wrestle with negative attitude or behavior from employees, they are forced to do business elsewhere. This is what is reinforced by David Maister in his book on managing professional service firms. According to him, when customers decide, "it is not who can do the work? Rather it is "with whom they want to work with?'. Pugh and Bacon (2005) also reminded us that you could not win a deal and build your business by getting Cs from the customer perspective, you need As and you need it consistently. That is what makes great service unusual and uncommon place. An insight on what turns off customers by Paul Timm (2008) is worth considering: Value turnoffs borders on the feeling that customers receive poor value of product or service relative to the price. System turnoff occurs as a result of the experience with the process, procedures, policy or product and the third is grounded in People turns off which is linked to communication with customers.
In providing a service to a customer before, during and after a purchase, you undergo a chemistry test with the customer. According to Gallup research, if you fail to make an emotional connection with customers, satisfaction is worthless. This test is on behavior and personality factors as espoused by Paul: 80% of success in treating customers as guest, use of non-threatening ice breakers, sincere compliment, calling customers by name, use of eye contact, listening, caring about how customer is doing, smile , telephone skills, use of touch appropriately, grooming and above all positive attitude. From the organization perspective, Paul provided his thought with bedrock certainty on organization behavior: concern about the company appearance, sampling the organization culture with customers, regular correspondence, letting customers feed into the organization culture, rewarding the right action and staying close with customers after sales. In order to hold the organization together in achieving and creating the moment of truth, creative ways are recommended for getting feedback: focus group, explorer group, surveys, use of mystery shopping and the complaint log. In a related review by Harvard business School, service audit chain will be valuable in determining what drives profit and growth, customer satisfaction, external service value, employee productivity, loyalty , satisfaction and internal service amid leadership. In the digital world data scientist will be useful in this direction.
Granted that the mission of the public sector is to facilitate the performance of the private sector as acknowledged by Mohammed bin Rashid (2015), managers will have to do an audit of the service performance, invest in people and technology that support frontline workers, revamp the recruiting and training practices, consider level of performance for compensation at every level while leadership get their employees give great service. As a nation civil servants must be at the service of the citizens. Pro social behavior must be encouraged to build relationship while antisocial behavior discouraged. According to Roy and Roy (2014) the 'good soldier' syndrome is the pattern of doing what is best in an organization without necessarily gaining selfish benefit.
In the bid to ensure that employees give their best in delivering an excellent service there is the need to articulate a clear vision for customer service as proposed by Paul, organize processes, people and resources to achieve it, lead and motivate employee, create and sustain an effective work culture, continuously harvest A plus ideas, control the processes, empower and engage employees and tie a reward system to appropriate action. With these, we should be able to choose the best policies and decisions as we convert these ideas into target for which result could be measured in order to reduce the turnoffs of customer service experiences. This is the surefooted way for profitability, customer loyalty, employee satisfaction and loyalty amid productivity.