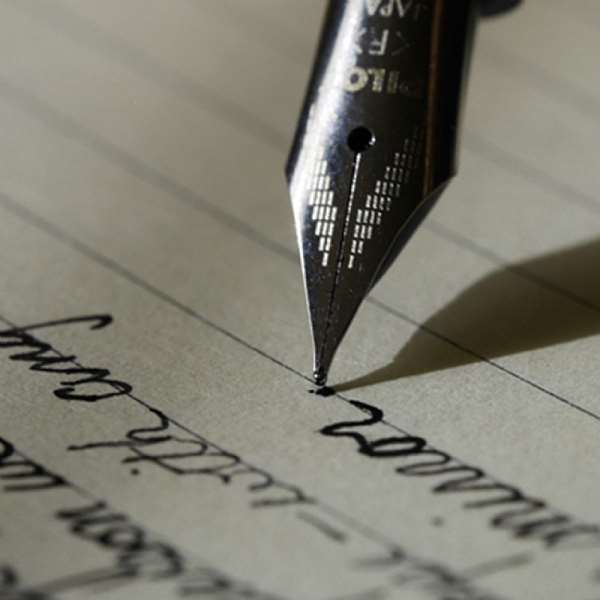 Countrymen and women, loyalists and opponents, young and old, I am glad to be back home. Thanks to the Bushman's refusal to pass through Ghana and the African Union talk shop, I took a one-week vacation. I know you didn't miss my absence. I didn't miss you either.
I must however state that I missed the constant whining I hear on radio everyday – it's always like music to my ears. Many Ghanaians are questioning why the Bushman refused to stop over on his five-nation tour of Africa? "How on earth did he arrive at the decision to go to conflict-ridden, half sharia Nigeria, where a recent election is still in dispute and refuse to come to Ghana", many people have asked. I wish Ghanaians would stop looking at things that way and look at the Bushman's refusal to come to Ghana my way. I am a firm believer in the saying that "If Mohammed will not go to the Mountain, the Mountain should go to Mohammed". In the same vein, if the Bushman will not come to Fukuor, Fukuor should go to the Bushman".
I must say that a White House official called me sometime early this year to ask me whether I will be prepared to host the Bushman for a few hours (nine hours to be precise). I told him that I will only host that man if he stays for more than 20 hours. I did not want him to treat me the same way as the Horny Billy treated Jerry Boom and so I tried to play a little hard to get. A day later, I was making my daily speed trip to the Castle and my convoy chanced on a picket (my 'brofo' has come) by some trade unionist. It almost turned out to be a security nightmare for me. If my Ashanti gods had not intervened, the picketing unionists might have stoned me to death. I don't know how it happened and I had to pull the ear of my bodyguard for almost leading me to my death.
Two days later the White House aide called and told me that the Bushman has decided that Ghana will not be on his itinerary. I was shocked. I begged. I pleaded. I wept. I even offered to support the war in Iraq if he agreed to pass through for Ghana for just two hours. But the White House underling will not budge – he was not even prepared to deliver my message to his boss. His reason? The CIA had decided that if my security detail will drive me straight into a bunch of hungry and angry demonstrators, how could they guarantee the safety of the Bushman, who happens to be the prized target of all assassins.
That evening I wept like Bayo wept in the Big Brother Africa House when that Angolan songstress was evicted. Simply put, I wept like a baby president. I didn't find Mama Tessas' fufu that evening appetising at all. I was weeping when my phone rang. It was Baldy Wade of the Sene Kingdom. He told me, with a gleeful tone in his voice that he had gladly agreed to host the Bushman for some six hours and that he wanted to know if I could provide him with some paint. I was shocked. "Paint? For what?," I asked. "Oh, you know I need to repaint some of my streets and my mansion ahead of the Bushman's visit". "Well, I could help", I said, "but only on condition that you do 'something' and make sure that I have an opportunity to meet with the Bushman". His tone immediately went flat, but I went on. "How about inviting me to meet along with you and the Bushman?" Baldy Wade agreed to my proposition – he needed the paint so badly. He called me two day later, after the paint had been delivered, that he had also invited some other West African leaders to join us. I didn't know what they offered him, though.
We kept the plan to ourselves until just about seven days to the start of the Bushman's trip. When the White House aides were told about our plan to force the Bushman to meet more than one African leader in the Sene Kingdom, they got very angry – but then they could not redraw the itinerary for the most powerful man on earth. So that was how with a few gallons of white emulsion paint, I managed to sneak into the Sene Kingdom to say "hullo" to the Bushman. When I had an opportunity for a man-to-man with him, I told the Bushman about the difficulties confronting me as I rack my brains to rebuild Ghana. When I asked him for more support, he told me that he can only pump more money into the Sikaman economy if he is allowed to bomb a few vital national installations in the name of regime change.
But even then, he said, "your country is not a candidate for regime change because you don't have oil". I masked my anger with a sheepish grin and left him, as I saw the Guinean President approaching. From the Sene Kingdom, I moved down south, to Maputo. In Maputo, I was showered with praises for defying the UN War Crimes Tribunal for Sierra Leone and refusing to arrest Charles Taylor. In fact, my fellow Excellencies were impressed by the ingenuity of my spindoctors, who boldly declared to the world that I am not the type who wastes time on the internet checking e-mails. "How very disrespectful of those tribunal boys – sending an indictment by e-mail to an important person like you and telling the BBC almost as soon as they clicked the 'send' button." My back aches as a result of the pats I received for my defiance of the UN tribunal.
I was relaxing in my hotel room after the first day of the AU talkshop, when it dawned on me that the most powerful man on earth, the Bushman, had been very dumb. I saw him on CNN being welcomed to Uganda and the hurt I felt when he refused to pass through Sikaman resurfaced. It dawned on me that the Bushman had been "penny wise, pound foolish". You see if he wanted to meet with African leaders, he could have conveniently joined more than 50 of us in Maputo. Even if he just wanted to meet the leaders of the five countries visited, he could have joined them at Maputo. Look at his folly – his African trip took him first to the West, then to the South and then to the West again. How wasteful? He could just have made one single trip to Maputo, met with 50 of us and flown back to where he came from – his very unclear stance on Africa would have registered alright, unless he shares the same hobby with me – useless, endless journeys around the world.
Your Excellent One,
J. A. Fukuor