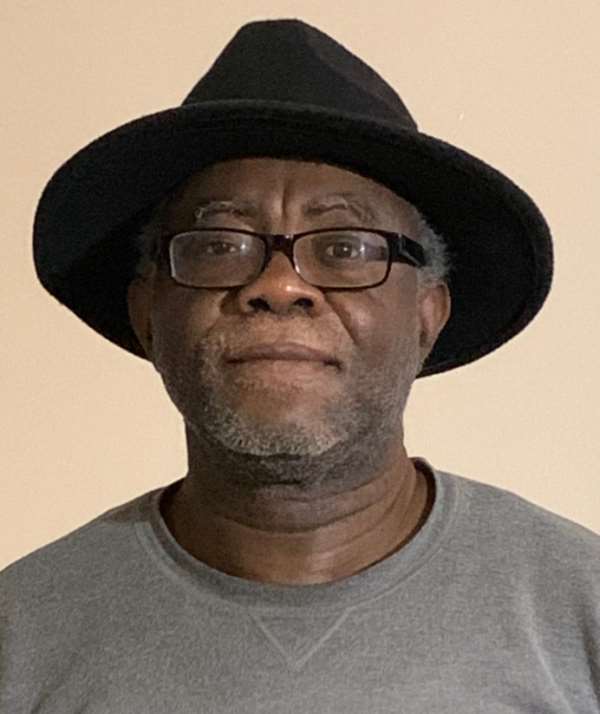 I have said this innumerable times before and hereby repeat the same – that, good governance is when an elected leader or president lays out his/her development plan and agenda on the basis of manageability. What this means is that when the democratically and auspiciously ousted former President John Dramani Mahama decided to construct his so-called E-Blocks of Community Day Secondary or Senior High Schools, the man who criminally short-changed the Ghanaian taxpayer in the purchase of several military aircraft from the European Airbus Company, by soliciting the whopping bribery sum of € 5 Million (Euros), ought to have planned this project within the 4-year electoral tenure for which he had been elected on December 7, 2012 to serve.
In other words, Mr. Mahama ought not to have recklessly and unwisely expected to have a successor complete those projects, because our current governance tenure of 4 years per cycle or an electoral season is not predicated on works done by halves, as it were, or as my maternal grandfather Rev. Yawbe Sintim-Aboagye would have put it; that is, uncompleted projects which are obliquely and unconstitutionally scheduled to be completed by a successor of any democratically ousted president, as the epically failed former President clearly appears to believe (See "Tell Akufo-Addo that the E-Blocks that are Standing [Empty?], He's a Disgrace to Our National Reputation [sic] – Mahama Blasts Akufo-Addo" Modernghana.com 8/18/21).
The Bole-Bamboi native, from the Akufo-Addo-created Savannah Region, is reported to have registered the foregoing patently vacuous grievance at a "Thank-You" meeting that he held for some eminent traditional rulers and leaders of the Upper-East Region to express his appreciation for their electoral support during the 2020 Presidential Election. It well appears that as Vice-President to the late President John Evans "Tarkwa-Atta" Mills, Mr. Mahama, who was not particularly known to have been on good personal and working terms with his immediate boss, had not paid sedulous attention to the canonical mantra of his own party and government's Minister of Policy Monitoring and Evaluation, to wit, Dr. Anthony "Tony" Aidoo, to the passionately partisan and socioeconomically regressive effect that it constituted the height of political folly and even suicide for any newly elected government to make the continuation of uncompleted and abandoned projects of its predecessors its main development policy mainstay or agenda.
Put in simple and more easily understood terms, no progressive and visionary government desirous of being taken seriously by the electorate would flippantly and blindly resort to making the completion of publicly funded projects abandoned or left uncompleted by the previous regime its raison d'étre or mandate. We all witnessed a striking example of this kind of political suicide when not very long ago, the current Health Minister, Mr. Kwaku Agyeman-Manu traveled to the small town of Ajumako-Sunkwa, in the Central Region, to commission or inaugurate the newly completed Sunkwa Health Clinic that had been started but left half-completed by the previous John Dramani Mahama-led regime of the National Democratic Congress (NDC). The Health Minister and his entourage would be mercilessly stoned and assaulted with pebbles, sharped-edged stones and other forms of crudely fashioned missiles. But for the apparently deliberately and opportunely timed intervention of the NDC's Member of Parliament for the area, Mr. Cassiel Ato Forson, the Health Minister would have been carried away from the scene in an ambulance.
His criminal offence, at least in the minds of his Mahama-hired and/or sponsored assailants, was that the Ajumako-Sunkwa Clinic was the bona fide pet project and property of their political and ideological hero. Maybe the former President would have done the nation and the rest of us Ghanaians resident in the Diaspora great good by reminding the youthful thugs of Ajumako-Sunkwa that the money or fiscal resources used for the construction of the Ajumako-Sunkwa Clinic or Health Center had not come from the pocket or wallet of any individual politician, including Mr. Mahama himself. Now, what needs to be even more significantly highlighted here is that the mere physical or architectural construction of the so-called E-Blacks, in of themselves, does not a qualitative public school education system provide.
Rather, it is the training of well-resourced and an adequate number of teachers and educators at all levels of our national cultural and intellectual industry that stands to meaningfully and productively and significantly improve the lives of Ghanaian citizens at large, most especially the societal underclass. Thus far, there is absolutely no appreciable evidence that the Mahama regime acquitted itself creditably in this most crucial aspect of our national development. This is the kind of inexcusable disgrace that the former President ought to have bitterly lamented to the Chiefs and people of the Upper-East Region who strove strenuously and massively to return a grossly incompetent Candidate Mahama to Jubilee House but, as was all to be expected, failed miserably and auspiciously.
*Visit my blog at: KwameOkoampaAhoofeJr
By Kwame Okoampa-Ahoofe, Jr., PhD
English Department, SUNY-Nassau
Garden City, New York
August 18, 2021
E-mail: [email protected]