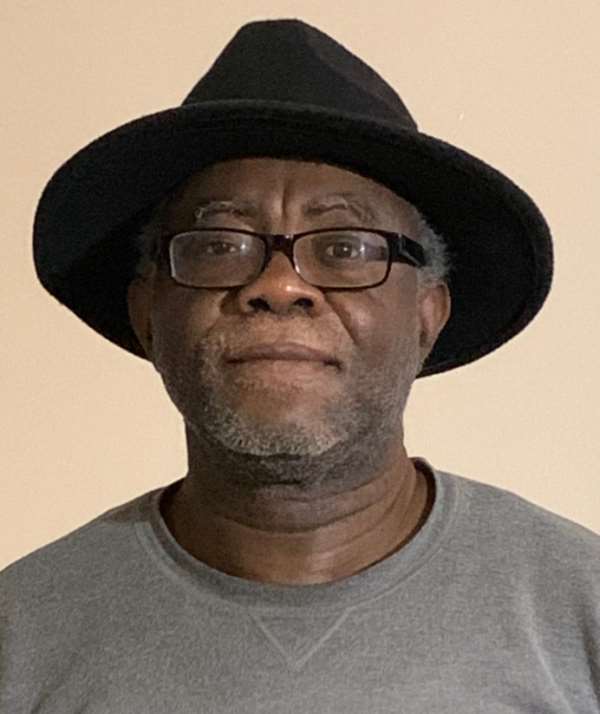 As we all may vividly recall, when Mahama Presidential Staffer Stanislav Xoese Dogbe savagely mauled Mr. Yahya Kwamoa, the young Ghana Broadcasting Corporation (GBC) journalist, the extant Communications Director at the erstwhile Flagstaff House, presently renamed Jubilee House, did not receive even a public reprimand from his boss, namely, then President John "European Airbus Payola" Dramani Mahama. Rather, Mr. Dogbe, who has been publicly and authoritatively described by Mr. Alban SK Bagbin, the current Speaker of Parliament, as the de facto President of Ghana in the Mahama regime, got bumped up the promotion ladder.
So, it comes as patently absurd to me, at least, why the operatives of a civil society organization calling itself the Damsel Foundation (DF) would have Nana Hesse Ogyiri, an Akufo-Addo Presidential Staffer, summarily fired merely because Mr. Ogyiri has dared to exercise his constitutionally mandated free-speech rights by unofficially commenting on a Facebook Post that the former President himself published about his daughter on Farida Mahama's birthday (See "Dismiss Hesse Ogyiri Over His Abusive Comments Against[sic] Mahama's Daughter – Akufo-Addo Told" Modernghana.com 7/17/21).
You see, contrary to what the Damsel Foundation people would have the rest of us believe, it is rather the former President who ought to be caustically castigated for so cheaply, luridly and tawdrily exposing his minor daughter to the sort of comments reportedly written by Mr. Ogyiri on the latter's own Facebook Wall in direct response to Mr. Mahama's clearly indiscreet exposure of his daughter to such admittedly sexually unflattering remarks. Nana Hesse Ogyiri is reported to have remarked as follows: "Fmr President John Mahama's daughter, Farida. She has fully developed and well endowed. Very manageable. What do u think?"
The remarks are lewd all right but, I mean, what did the infamous skirt-chaser expect virile young men like Mr. Ogyiri to write and/or say? You see, it is not as if somebody cocked up a pistol to the noggins of Mr. Mahama and forced
"Papano" to publicly release the sexually suggestive pictures of his daughter on Facebook. If these Mahama shills feel that Mr. Ogyiri flagrantly crossed the unspoken fine line between decency and defamation, by all means, the Damsel Foundation dames could sue their target of displeasure in court and stop behaving as if President Addo Dankwa Akufo-Addo and his Chief-of-Staff did not have anything better and more meaningful to do with their time and their lives than to be either babysitting or serving as language police officers for the Mahama daughter.
And, by the way, this is nothing short of scandalously asinine because scarcely five, or so, years ago, we had over 200,000 Ghanaian minors, both boys and girls, a remarkable percentage of whom were about the same age as Farida Mahama who could not freely access our public school system, and who were rudely informed that our beloved country did not have adequate fiscal resources to grant them the inalienable human and constitutional right to academically and professionally improve themselves for a better and prosperous and brighter future. In the meantime, Farida Mahama's own father was busy striking criminal payola deals at the expense of the Ghanaian people with transnational corporations like the European Airbus Company, on the back of the purchasing of some three military aircraft meant for use by personnel of the Ghana Armed Forces.
In other words, we are here talking about a kleptocratic and filthy rich and powerful politician who has absolutely no regard for the well-being, aspirations and the interests of the lumpen Ghanaian underclass. In brief, if the former President sees absolutely nothing wrong with not protecting the interests of Ghanaian youths who do not belong to the Mahama Family and Clan of Bole and elsewhere, in the Akufo-Addo-created Savannah Region, why should anybody bother about what free-speech entitled bona fide Ghanaian citizens like Mr. Ogyiri say or write about the Mahamas?
Then again, what kind of civically oriented Ghanaian citizen founds or establishes a nonprofit or charitable organization called "Damsel Foundation"? There is something rather quaint and sophomorically colonial and neocolonial about the name of "Damsel Foundation." It sounds almost as if this establishment was founded by a colony of clinical morons. Maybe the founders of this funny-name foundation ought to have called for naming suggestions or proposals and more progressive and meaningful explanations for the same, and then taken some time out to critically examine and deliberate on the same. How about "Aketesia Foundation"? Something more Ghanaian, indigenous and culturally and functionally organic? But Damsel Foundation? Come on, you neocolonial teenage copycats should give us a break.
*Visit my blog at: KwameOkoampaAhoofeJr
By Kwame Okoampa-Ahoofe, Jr., PhD
English Department, SUNY-Nassau
Garden City, New York
July 20, 2021
E-mail: [email protected]