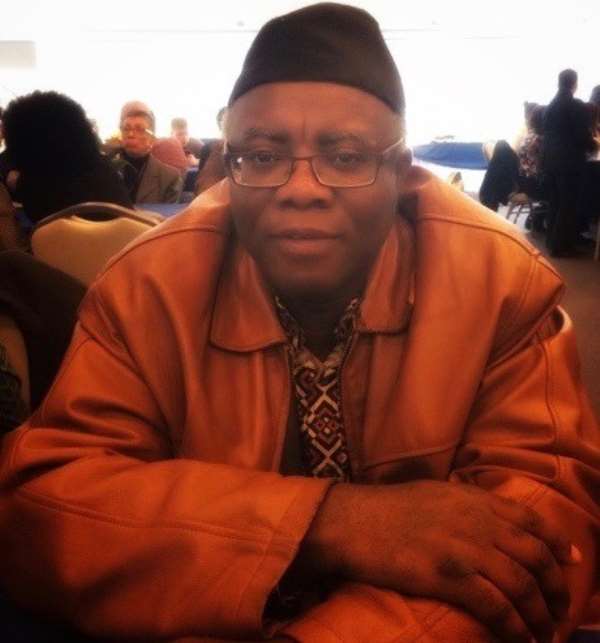 There are certain political frivolities that I would rather not entertain, and I have absolutely no reservations, whatsoever, that President Addo Dankwa Akufo-Addo would also not entertain the same, especially when such political frivolities come from an impudent anti-Akufo-Akufo sub-skin-crawling charlatan like Dr. Charles Wereko-Brobby, the Kwadwo Mpiani nephew and talk-alike former John Agyekum-Kufuor-appointed and miserably failed Chief Executive Officer (CEO) of the Volta River Authority. Maybe somebody needs to tell this self-styled cosmetic leftist opposition leader that the ruling New Patriotic Party (NPP) has well-established rules and regulations for dealing with errant members; and that the Commander-in-Chief of the Ghana Armed Forces (GAF) and First Public Officer of the Sovereign Democratic Republic of Ghana is not responsible for the sociopolitical and personal moral conduct of each and every member of the New Patriotic Party.
As one who has already written at length about Mr. Kennedy Agyapong's physical threat against Mr. Erastus Asare Donkor, the Kumasi-based Multimedia journalist, I find Dr. Wereko-Brobby's cavalier attitude towards President Akufo-Addo, to put it mildly, criminally offensive (See "Akufo-Addo Must Condemn Ken Agyapong for Allegedly Threatening LUV-FM Journalist – Wereko-Brobby" Modernghana.com 7/18/21). First of all, it is nothing short of downright preposterous for anybody to call on the President to issue an official statement of condemnation on the flimsy basis or pretext of what the critic himself describes as "an allegation." The most logical step here for the unruly talkative and miserably failed politician to have done ought to have been for the man sometime popularly called Tarzan to have personally investigated the truth or veracity of this "allegation" before so cavalierly presuming to call on Nana Akufo-Addo to roundly condemn the firebrand New Patriotic Party Member of Parliament for Assin-Central Constituency.
As well, common sense and simple logic dictate that the first port of call for the issuance of any such statement of condemnation ought to have been the Minister of Information and then the Minister of Communications, the two immediately most relevant cabinet portfolios with statutory purviews over the media. And then the Ministers of the Interior and National Security could have sequentially followed in that order, especially since it was Interior Minister Ambrose Dery who established the Koomson Commission that was charged with investigating what has widely come to be known as the Asante-Ejura Disturbances and reporting its findings and recommendations to Mr. Dery for onward transmission to the President, who originally tasked the Interior Minister with troubleshooting the aforesaid hostilities and reporting the same to the Presidency.
I guess what I am clearly saying here is that ministerial portfolios were primarily and purposely established so that the President will be free to concentrate on the most pressing needs of the Ghanaian citizenry, not to inadvisably expend his finite and limited energy and intellectual resources solving problems that can be more easily and effectively resolved by other equally talented and capable cabinet appointees in the government. While, indeed, Mr. Agyapong's alleged threat on the life of the multimedia broadcast journalist cannot be casually downplayed in anyway, whatsoever, it still goes without saying that it is tantamount to overstretching matters by comparing Mr. Agyapong's latest threat to the neck-crushing execution of Mr. George Floyd by white-supremacist police officer Derek Chauvin, in Minnesota, right here in former Predient Donald John Trump's America, even when we squarely put into context the fatal and tragic consequences of a similar threat issued by Mr. Agyapong that culminated in the brutal point-blank shooting of Mr. Ahmed Hussein Suale, the Anas Aremeyaw Anas sleuthing associate cum employee.
But it equally goes without saying that journalists like Mr. Asare Donkor need to be properly trained by their employers and supervisors not to privilege political vindictiveness and mendacity over the truth of what conscientious media operatives are trained to do. For example, claiming that some seven specially detailed soldiers had spent 20 to 30 minutes recklessly and callously shooting live munitions into the crowd of protesters during the Asante-Ejura Disturbances, in the wake of the brutal murder or assassination of 45-year-old Ibrahim Mohammed – aka Macho Kaaka – only invites more resentment and violence from the general public against the men and women of the Ghana Armed Forces, who put their lives and the comfort of their families, relatives and friends in jeopardy to defend the peace and security and the territorial integrity of the Sovereign Democratic Republic of Ghana.
*Visit my blog at: KwameOkoampaAhoofeJr
By Kwame Okoampa-Ahoofe, Jr., PhD
English Department, SUNY-Nassau
Garden City, New York
July 18, 2021
E-mail: [email protected]