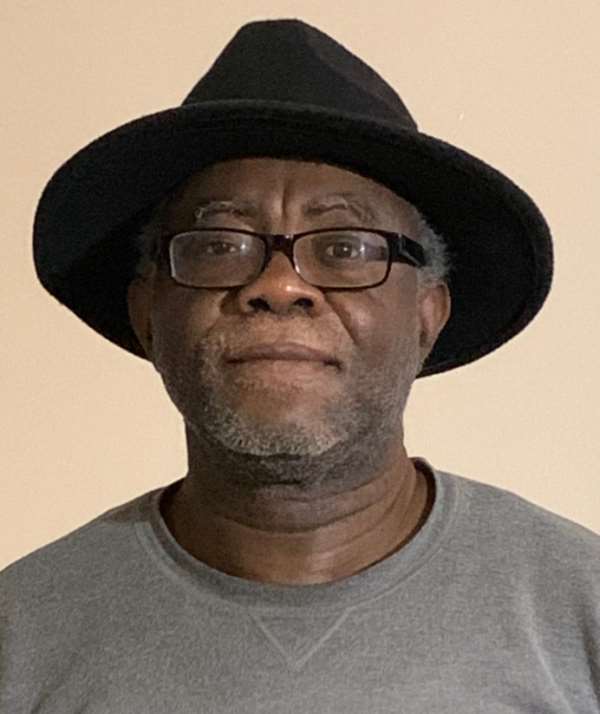 After reading Mr. Abdul-Malik Kweku Baako's take on the widely publicized brouhaha surrounding the arrest, interrogation and allegedly brutal assault of Mr. Caleb Kudah by personnel from the National Security Secretariat (NSS), I have come to the quite credible conclusion that the allegation lodged by the Citi-FM Radio and Television reporter may have no legs to stand in any legitimately constituted court of the land (See "Kweku Baako Writes on Citi FM Raid and Alleged Assault on Caleb Kudah" Modernghana.com 5/15/21). For those of our readers who may not be familiar with the details of the Kudah Case, it entails a claim by Mr. Kudah, a reporter on the staff of Citi-FM Radio and Television Stations, that he was brutally assaulted or tortured by some operatives in the employ of the NSS while being interrogated for taking pictures of some V8 vehicles parked for quite a lengthy while on the premises of the NSS, against clearly posted signage warnings that taking photographs on the premises of the NSS is expressly prohibited.
We are also informed that Mr. Kudah gained legitimate access to the compound of the National Security Secretariat under false pretenses, but we are not provided any specific or precise details as to what constituted such false pretenses as is being alleged by the Public Relations Department or Directorate of the National Security Secretariat (See "National Security Probes Caleb Kudah's Assault as ModernGhana's Unending Probe Clocks 2 Years" Modernghana.com 5/14/21). Well, in his generally well-informed and credible assessment of the veracity of the alleged victim's claims, the renowned and highly regarded Editor-Publisher of the New Crusading Guide categorically and poignantly observes that any professionally trained journalist who got brutally savaged in the manner that Mr. Kudah is alleging, would not have immediately returned to the place of work from whence he had been picked up by agents of the NSS for interrogation, shortly after his release by his brutal interrogators without promptly making the same known to his superiors at both the Citi-FM Radio and Televisions Stations.
Instead, the alleged victim's first point of call would have been the hospital or a clinic, from where he would have been advised to alert the local police precinct or station. A medical report confirming Mr. Kudah's allegations would then have been issued and the necessary steps taken by the assault victim and his superiors. Instead, we are further informed that immediately after his allegedly grueling interrogation by the NSS operatives, Mr. Kudah had headed straight to his place of work only to be advised by his superiors or a superior to take the rest of the day off and return to work the next day. This story, obviously, does not sound like the story of a brutally assaulted journalist who ought to know his civil rights far better than the average Ghanaian citizen. Very likely, whatever physically visible injuries it was that the alleged victim of a brutal assault had sustained at the hands of NSS personnel, such as the sort of dirty slaps that Mr. Kudah claims to have been delivered from behind, to his face and, presumably his cheeks, for the most part, while he was seated on a chair, would have registered some tell-tale signs to the first person or persons with whom he had come into contact shortly after being released from the custody of the NSS.
Dear Reader, I know that some of the employees of our Kojo Tsikata-designed National Security Establishment can be very brutal in their dealings with any perceived antigovernment critics or agitators. But isn't it rather strange that none of his superiors had recognized any physical and/or even emotional signs of mistreatment or abuse by the NSS operatives, when Mr. Kudah got to the office? Or was the alleged victim of brutal assault forced to take a shower and pampered like a spoilt brat before being discharged? Even more significantly, knowing where he had just arrived from to work, Mr. Kudah's bosses would have been likely to inspect the physical condition of their staff reporter for any visible signs of torture or physical mistreatment or abuse, even how the alleged victim sounded psychologically and emotionally. It is rather curious that in most of the reports that I have read on the Kudah allegation, absolutely no such evidence has been made available, at least not as of this writing.
Equally suspicious, I read another news story in which the alleged victim was reported to have claimed that his NSS interrogators had even forced him to deny his ethnicity or ethnic background. One begins to wonder whether all the staff of the National Security Secretariat is composed of personnel from only one particular ethnic polity or group in the country. One cannot casually or flippantly rule out the likelihood or possibility that Mr. Kudah may very well have endured an emotionally draining protracted span and line of questioning. But we are not even certain of this, since the alleged victim's claim of brutal physical assault, we are reliably informed, did not make the banner news headlines until at least some 24 hours, or more, after Mr. Kudah had been released from the custody of the NSS agents. Then also, we are informed that another staff member of the Citi-FM Radio Station, a female, by the name of Ms. Zoe Abu Baidoo, had been picked up by NSS operatives.
But we must also significantly note, from reliable sources, that it was only after Ms. Baidoo allegedly flatly refused to respond to an invitation issued her by personnel of the National Security Secretariat that agents from the latter establishment decided to "raid" the premises of the Citi-FM Radio and Television stations. There is also something clearly curious and even totally out of whack with the flat refusal by Ms. Zoe Abu Baidoo to respond to an official invitation from agents of the National Security Secretariat. If she was understandably nervous or afraid to take up such obviously eerie invitation for interrogation, at least Ms. Baidoo could have discussed the same with her superiors and been accompanied by a lawyer or lawyers, which would perfectly be within her civil and constitutional rights. But even more significant to note is the fact that such invitation had become absolutely necessary because some unauthorized photographs that Mr. Kudah had allegedly taken on the premises of the NSS had been reportedly texted or emailed to Ms. Abu Baidoo at their workplace.
It is not clear precisely what these two reporters intended to do with the photographs of the V8 vehicles taken on the premises of the NSS. But it probably does not matter, anyhow, at this juncture. What matters here clearly seems to be a dastardly attempt by some media operatives at Citi-FM to give the proverbial dog a bad name and promptly get it hanged. If this observation has validity, then it clearly appears that it is these Citi-FM Radio and Television reporters and, perhaps, the Citi Media Organization or Network that ought to have become the subject of an investigation, and not the National Security Secretariat establishment whose personnel well appear to have been dutifully going about their statutorily defined terms of reference (See also, the "Confidential Statement by the Ministry of National Security," a copy of which is embedded in the Modernghana.com news story captioned "National Security Probes Caleb Kudah's Assault as ModernGhana's Unending Probe Clocks 2 Years" 5/14/21).
*Visit my blog at: KwameOkoampaAhoofeJr
By Kwame Okoampa-Ahoofe, Jr., PhD
English Department, SUNY-Nassau
Garden City, New York
May 15, 2021
E-mail: [email protected]