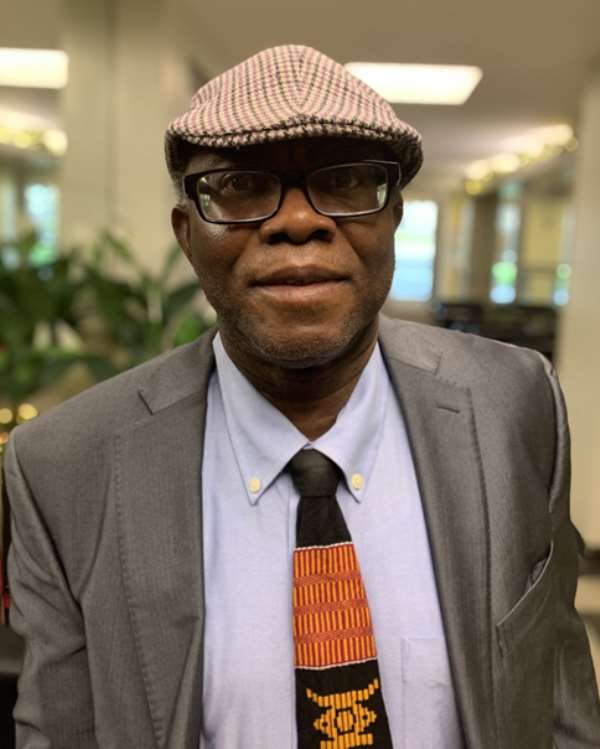 He roundly and flatly voted against the landmark December 19, 2019 Referendum that would have democratically ensured that local executive administrators at the Metropolitan, Municipal and District levels would be directly elected by the citizens they were designated to govern. So, it comes as rather strange to me that Mr. John (Kofi Diawuo) Agyekum-Kufuor would now be calling for the summary scrapping of the sort of winner-takes-all political culture that presently prevails in Fourth-Republican Ghana. Well, let me backpedal just a little bit: actually, the December 19, 2019 Referendum never really came to pass; rather, it was abruptly and, perhaps, inadvisably and summarily withdrawn, when it became very obvious that it was highly unlikely to pass, because national political heavyweights like the former President were dead set against the salutary passage of the same.
It was clearly a jaundiced political strategy geared towards taking away some of the shine or sheen that appeared to be astronomically distancing a phenomenally successful President Addo Dankwa Akufo-Addo from all four of his Fourth-Republican predecessors. The December 19 Referendum would also have ensured that democratic power would fairly evenly be distributed between not only the country's two major political parties but would also cede some space or room to such smaller and effectively sidelined and marginalized political parties as the rump-Convention People's Party, the Progressive People's Party and the People's National Convention, among a dozen others. This would also have meant the practical possibility of having candidates from these splinter parties win local elections as Metropolitan, Municipal and District Chief Executives. Which would, in effect, have meant the divvying up of our national development budgetary resources among members of all the legitimately registered political parties in their respective strongholds.
This would have also healthily ensured that whichever governing political party happened to occupy Jubilee House would be forced to ensure the fair and equitable distribution of our commonwealth. Unfortunately, as well as rather unwisely, Mr. Agyekum-Kufuor and the two other remaining former Presidents from the National Democratic Congress, namely, the recently deceased Chairman Jerry John Rawlings, and Mr. John Dramani Mahama, chose to side with those of our traditional chieftains who selfishly and myopically envisaged the deepening of postcolonial Ghanaian democracy as an existential threat to the survival of this decidedly anachronistic and effete neo-feudal establishment. So, it is rather farcically annoying, to say the least, for Mr. Agyekum-Kufuor to be pontifically calling for the significant enhancement of a democratic system and political culture which scarcely two years ago, he was at the forefront of the round and flat rejection of the same (See "Let's Get Rid of 'Winner-Takes-All' Mentality in Politics – Kufuor" Modernghana.com 4/29/21).
The real, serious question to ask here is why he had not worked studiously and assiduously for the equitable democratization of the country's political culture, just a little over a decade ago, when he had the power and the mandate of the Ghanaian electorate to do precisely that. We must also pertinently point out that the very public push for defusing the Winner-takes-All Fourth Republican Ghanaian political culture is the singular advocacy handicraft and legacy of the late Busumuru Kofi Annan, Ghana's sole Nobel Peace Prize Laureate and the first Indigenous African Secretary-General of the United Nations Organization (UN), who seminally began pushing this most salubrious political agenda as far back as the very foundation of Ghana's Fourth Republic.
Mr. Annan is also widely known to have significantly influenced the neoliberal progressive forces whose push for a real "revolution" culminated in Ghana's return to constitutional rule and governance in 1992. It is also quite obvious that a politically egomaniacal and pathologically divisive politician is pleading and even vehemently and shamelessly attempting to rather belatedly sanitize his own ungodly and ignoble cause, when Mr. Kufuor self-righteously asserts the imperative need for intra-party rivalry of the sort that effectively sabotaged the presidential election of the now-President Addo Dankwa Akufo-Addo for nearly a decade to be staunchly and fervidly encouraged, rather then being discouraged or disciplinarily disavowed in the leadup to the 2024 General Election.
Dear Reader, haven't I already told you that my good, old Uncle Kofi Diawuo is an incurable and an unconscionable self-centered political opportunist who has absolutely no sense of moral decency or shame?
*Visit my blog at: KwameOkoampaAhoofeJr
By Kwame Okoampa-Ahoofe, Jr., PhD
English Department, SUNY-Nassau
Garden City, New York
April 29, 2021
E-mail: [email protected]