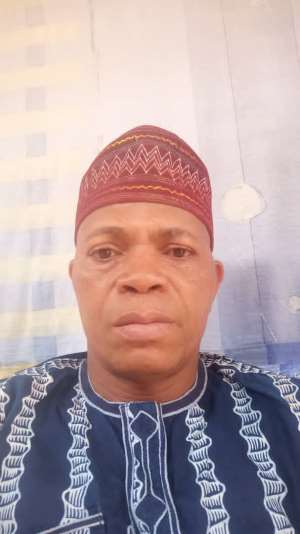 Mr Sanusi Murana, the parliamentary candidate for the National Democratic Party (NDP) in the Akatsi South Constituency of the Volta region has described the death of former President Jerry John Rawlings as shocking.
According to him, the sudden demise of Rawlings was something nobody anticipated.
Mr Murana, whose presidential candidate is the wife of the late President, Nana Konadu Agyeman Rawlings, said: "this is the time we fully rally behind our candidate for emotional strength and wisdom to suppress the pains."
Speaking to ModernGhana news on calls for their Presidential candidate to withdraw from the race, he said, it will be a personal decision to be considered by her.
He added that it is painful in this difficult times to still run the race for the Presidential election in the upcoming December 7 elections.
Mr Murana pledged to go the extra mile whenever necessary as a parliamentary aspirant to canvass for votes to win both the parliamentary and presidential races.
"NDP will win power based on the sympathy the Ghanaians will have for us," he added.
According to him, the policies of the party are also unique to help transform human life.
All other parties such as the National Democratic Congress (NDC), the New Patriotic Party (NPP) the Convention Peoples Party (CPP) and All People's Congress (APC) and the general public have expressed their condolences to the family of Rawlings.
All flags are flying at half mast whiles vigils have been held at various parts in the country in honour of the memory of the late President.