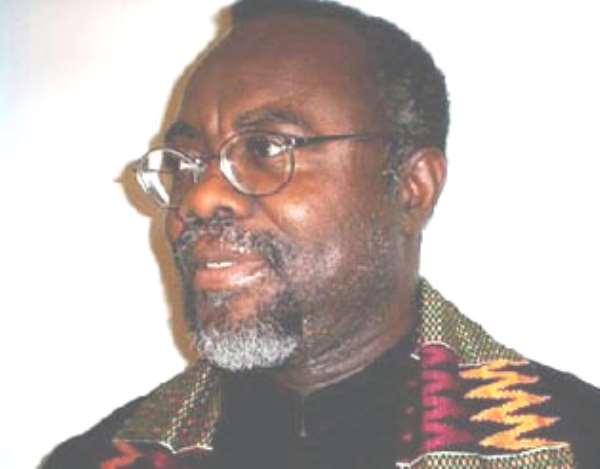 I am quite certain that newly elected ECOWAS Chairperson President Addo Dankwa Akufo-Addo said far more than is being attributed to him by the Daily Post of Nigeria, to the effect that the leaders of Islamocentric terrorist organizations like Al-Qaeda and Boko Haram have been taking undue advantage of grinding poverty in North-East Nigeria to recruit new members (See "Al-Qaeda, Boko Haram Are Recruiting Nigerians in North – President Akufo-Addo" Ghanaweb.com 9/22/20). I am very certain that the new ECOWAS Chairperson said more than was reported by the Daily Post of Nigeria because Nana Akufo-Addo is an astute and a seasoned politician and statesman who fully appreciates the complexity of Islamocentric terrorism.
At any rate, if the primary litmus test for terrorist recruitment were sheer poverty, which may very well be at a quite significant level, then it goes without saying that governments of all ECOWAS countries wracked by terrorist violence have their work cut out for them, literally speaking, in American sociopolitical parlance, that is. It goes without saying that Nigeria is one of the richest oil-producing economies not only in the ECOWAS subregion but in the global community at large. A quick Google search drew up the picture of a neck-and-neck oil-production competition between Nigeria and Angola as Continental Africa's leading producers of the so-called Black Gold, with Angola having slightly overtaken Nigeria only just this past August.
I also know from my voracious media gleanings that both Angola and Nigeria supply the United States of America with about 10-percent of the world's biggest consumer of oil and energy production in general. Now, that is a humongous amount of oil supply. If, indeed, the nursery bed of Al-Qaeda and Boko Haram terrorism revolves around grinding poverty, then all that the Buhari government needs to do in order to curb or constructively eradicate terrorism in Nigeria and the Lake Chad Basin, is to put a comprehensive national development agenda together as a means of extirpating poverty not only in Nigeria's North-East but the entire country at large, in precisely the same manner that President Akufo-Addo has been doing for Ghana over the past three-and-half years.
But, of course, we also know from our grim and apocalyptic experiences with terrorist activities of the John "Akonfem-Airbus" Dramani Mahama-led main opposition National Democratic Congress (NDC), right here in Ghana, that the sort of Al-Qaeda and Boko Haram-sponsored terrorism and terrorist recruitment being discussed in this column is a political power-grab weapon that goes far beyond grinding poverty. It is about "State Capture" and the deliberate and systematic looting and sharing of the resources of the country by a diehard parasitic cabal with proprietary arrogance and a predatory sense of economic entitlement. In Ghana, the problem clearly appears to be the morbid and pathological inability of the judicial authorities to decisively deal with kidnapping and terror-trucking criminal masterminds like Mr. Samuel Ofosu-Ampofo, the indicted National Chairman of the Mahama-led terrorist establishment that is the Jerry John Rawlings-founded National Democratic Congress, largely for fear of deadly reprisal, in the event of the latter party's being returned to power.
Even as I write, Mr. Ofosu-Ampofo, a former Regional Minister and a former Mahama cabinet appointee, once charged with the portfolio of Local Governance and Rural Development, has been facing treasonable conspiracy to destabilize and overthrow the legitimate and democratically elected government of President Akufo-Addo for more than a year, with scarcely any remarkable movement on the judicial front. The Mahama-led National Democratic Congress is the true and real Mafia establishment in the country; and yet, even the leaders of the most prominent Civil Society Organizations (CSOs), so-called, are pretending as if the self-proclaimed terrorist machine that is the Mahama-led National Democratic Congress were a viable political alternative to the ruling New Patriotic Party.
Ultimately, the most constructive approach to fighting terrorism in both Ghana and Nigeria, and all the Sahel Region countries wracked with terror by Al-Qaeda and Boko Haram type of terrorism is to both strengthen national security and spread the wealth of oil-rich countries like Nigeria equitably around the nation. What this also means is the imperative need for President Muhammadu Buhari's All-Progressives Congress (APC) to radically clamp down on official kleptocracy. We cannot have one State Minister or Cabinet Appointee literally fleece the nation of the monstrous sum of $ 600 Million (USD). The death penalty must be introduced for such high crimes. The same "special treatment," of course, may need to be introduced in Ghana as well.
*Visit my blog at: KwameOkoampaAhoofeJr
By Kwame Okoampa-Ahoofe, Jr., PhD
English Department, SUNY-Nassau
Garden City, New York
September 22, 2020
E-mail: [email protected]