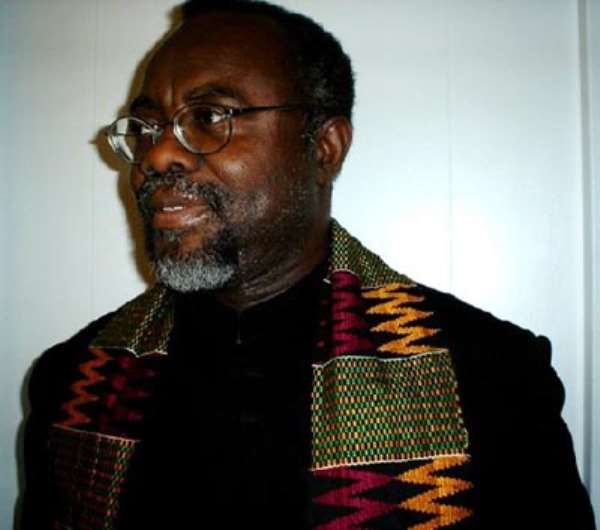 When the man who selected him as his running-mate, then former Vice-President and Presidential Candidate John Evans Atta-Mills, "mysteriously" vanished under the Presidential Radar, the then-Vice-President John "Airbus-Kanazoe" Dramani Mahama heartily greeted this seismic leadership crisis as a godsend and an auspicious moment for the celebration of the serendipitous accession of the First Postcolonial-Born President of the Sovereign Democratic Republic of Ghana.
Now, tell me, Dear Reader, what kind of God-loving and God-fearing politician talks like this? Even more criminally flabbergasting was the very cavalier suggestion that it was Divine Providence, in "His Inscrutable Wisdom," who had deemed it opportune to literally butt-kick President Mills to make way for a far better Presidential Replacement. The Bole-Bamboi, Gonja, native would also virulently accuse his principal benefactor of having contemptibly made him a "Presidential Spare-Tire."
And today, this incurable megalomaniacal political barbarian would have Ghanaians believe that he is the best and most progressive leader that they have ever had. But, wait, not so fast, Dear Reader, isn't it gobsmackingly insane that it would take some 8 long years before Candidate Mahama came public to languidly and furtively deny that he had had any hand in the "mysterious" demise of his former boss, without also telling Ghanaians precisely under what circumstances President Mills had met his proverbial Maker?
You see, waiting for some 8 protracted years to publicly deny the obvious is one thing; not informing Ghanaian citizens about precisely what killed President Mills is another. Besides, 8 years is more than ample time for the former Vice-President Mahama to have pondered the "mysterious" death of his immediate predecessor and come up with a credible line of defense, exculpation to poignantly countervail his strikingly apparent active participation in the same. But that he would so suspiciously only deny that he had been the mastermind in the "mysterious" death of President, and yet not be frank and bold enough to inform Ghanaians about the cause of the death of the man who brought him up to the rarefied level of the Presidency, ought to tell us the shivery fact that we have yet to get to the bottom of what caused the death of the retired tax-law professor of the University of Ghana.
At any rate, if, as Candidate Mahama guardedly maintains, "I did not kill President Mills," then who did? We have a right to know who killed President Mills, because the subtext or clearly unspoken implication of this most significant declaration, actually "confession," is that, indeed, somebody from among the top-echelon ranks of the Atta-Mills Presidency had actually murdered or assassinated President Mills, although that killer may not have been the man who was closest to the Presidency and stood to gain the most from this at once most dastardly and cowardly liquidation of President Mills. Now, Dear Reader, I would be damned if such line of reasoning is not an extremely hard sell.
You see, what we clearly have here is the unsolved mystery of the brutal elimination of a Sitting President of the Sovereign Democratic Republic of Ghana. In other words, there is a killer on the loose from the days of the Atta-Mills Presidency who would have the rest of us traumatized bona fide Ghanaian citizens and voters believe that, somehow, the man who made a technologically well-equipped basic and secondary education universally accessible to our children and grandchildren is the most wicked Ghanaian politician to ever accede to the Presidency. Funny story, isn't it?
*Visit my blog at: KwameOkoampaAhoofeJr
By Kwame Okoampa-Ahoofe, Jr., PhD
English Department, SUNY-Nassau
Garden City, New York
September 19, 2020
E-mail: [email protected]