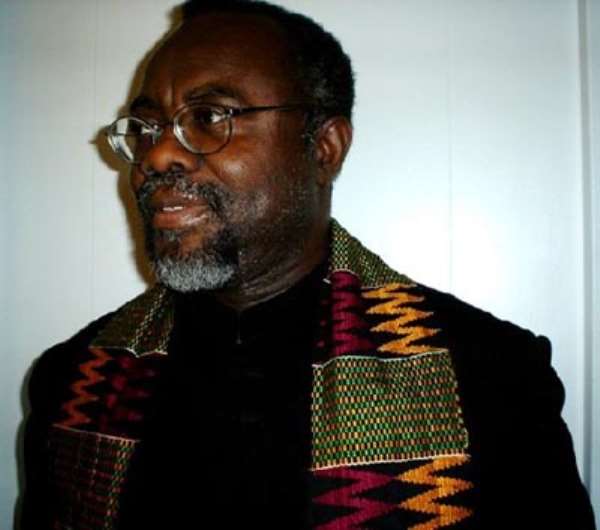 The Akan have an adage that says that: "One of the most painful things in life is to have a congenital fool insult his/her intellectual superior." That was exactly what Ghanaian citizens and voters got, recently, when the incurably corrupt and thievish Comrade Airbus-Kanazoe took his comedic act to the good, thoughtful and hardworking people of the Upper-West Region the other day (See "Free SHS: Had Akufo-Addo Used Common Sense, Double-Track Wouldn't Be Necessary – Mahama Fires" Modernghana.com 9/4/20).
Indeed, to hear him speak and malign the most brilliant and visionary Fourth Republican President, namely, Nana Addo Dankwa Akufo-Addo, one would be hard put not to readily suppose that the man who haughtily ordered all Ghanaian citizens and voters to stop criticizing his abjectly poor job performance as President, because the very people who placed him inside the Presidential Suite in Jubilee House had never been elected President, was not delivered or given birth to by one of the Guinea Fowls (Nkonfem) that flew off the savannah grassland to, purportedly, vacation in Burkina Faso and never returned.
The stark and unvarnished fact of the matter is that Mr. John "Airbus-Kanazoe" Dramani Mahama cuts a striking picture of one of those drunken night-soil carriers that I grew up seeing and, sometimes, running away from in several of the Okyeman towns and villages in which I partly grew up. In particular Akyem-Kankang, presently renamed Akyem-Sekyere; Asiakwa, Kwabeng and Kyebi. I hope our multiethnic and multicultural readers would find a place in their hearts to forgive yours truly by perfectly understanding that the diarrheal discharge of scandalous and barbaric anti-Akyem and anti-Akan abuse that the pathologically uncouth Gonja native constantly hurls at Ghana's most tolerant and civilized dominant ethnic and cultural group must be promptly stopped or, sooner than later, our generally peaceful country may very well be plunged into a civil strife the likes of which had never been witnessed in the ECOWAS Subregion, and from which we may never recover from intact as one country, one people with the common destiny of eternal peaceful coexistence.
You see, we are all aware of the dirty tricks, largely the politics of relentless abuse, that this epic political buffoon has been trying to deploy here. The insouciant and toadying members of the Ghana National House of Chiefs (GNHC) had better sit up, stop happily collecting cows and V-8 vehicular payolas from this unconscionable megalomaniacal kleptocrat before they soon come to the grim, belated and painful realization that they are left with no stools or skins to validate their socioeconomic, political and cultural legitimacy.
You see, if Little Dramani's incessant torrents of abuse had been directed to only his well-known inveterate Akyem enemies, in particular the citizens and residents of Akyem-Abuakwa, we would have been tempted to chalk such vitriol to his failure to take his psychotropic prescription drugs. In this case, however, we have also had Little Dramani stand in the heart of the most glorious of all Akan royal traditional capitals, namely, Kumasi, and disdainfully tear into the globally renowned and respected people of Asanteman, the Asante Federation, and call the citizens of the largest Akan subethnic group or sub-polity a people who are genetically wired to be eternally ungrateful for the good deeds of his party, the Jerry John Rawlings-founded National Democratic Congress.
Little Dramani has also had the chutzpah to assert that so barbarically ungrateful are the Asante people that even if the social-intervention-program-challenged National Democratic Congress paved all the roads and highways of the Asante Region with gold, the citizens and residents of the country's most mineral- and culture-rich region would not show any appreciation for the same. The politically delusional Mr. John "Airbus-Kanazoe" Dramani Mahama did not stop there. For instance, not very long ago, the former President had his token election-season Chief-of-Staff, Mr. Julius Debrah, write and publish a press statement in which the former Rawlings-appointed Communications Minister called The Asantehene, His Majesty, Otumfuo Osei-Tutu, II, a liar, because Ghana's most globally famous and powerful traditional ruler had dared to inform a plenary session of the United Nations General Assembly, right here in New York City, that but for His Majesty's interventionist instrumentality, a thoroughly routed incumbent President Mahama would not have conceded defeat to the much more experienced and smarter astute lawyer, human rights activist and visionary statesman who had seismically defeated the Bole-Bamboi native in the 2016 Presidential Election.
Little Dramani has also desecrated the memory of the Fante-Akan native who generously selected him as his running-mate, in retrospect, against the better judgment of the Rawlingses, by virulently accusing of late President John Evans Atta-Mills of having made him a "Presidential Spare-Tire." A line must, perforce, be drawn, metaphorically speaking, between the Savannah Region and the Forest Zone of Ghana before it is too late. The forces of progress and democratic justice shall prevail! Trust me.
*Visit my blog at: KwameOkoampaAhoofeJr
By Kwame Okoampa-Ahoofe, Jr., PhD
English Department, SUNY-Nassau
Garden City, New York
September 4, 2020
E-mail: [email protected]