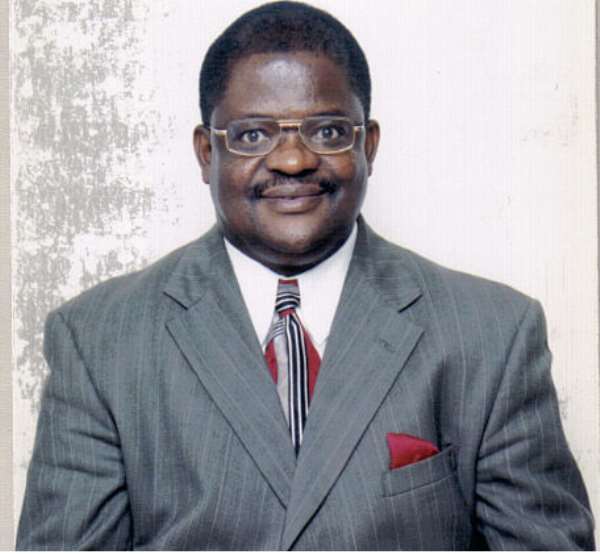 1 JOHN 4:12-16
No one has seen God at any time; if we love one another, God abides in us, and His love is perfected in us. BY this we know that we abide in Him and He is in us, because He has given us of His Spirit. We have seen and testify that the father has sent the Son to be the Savior of the world. Whoever confesses that Jesus is the Son of God, God abides in him and he in God. We have come to know and believe the love which God has for us. God is love and the one who abides in love abides in God and God abides in him (NASB).
INTRODUCTION
A little boy came running into the house after playing outside. His mother stopped him and asked what was on his hand. He replied, "Oh, just a little mud." His mother then asked if he was planning on getting it off his hand. He thought for a moment and said, "Sure, Mom.
I'll just wipe it off with my other hand." There was only one problem with the plan, one dirty hand plus one clean hand equals two dirty hands.
Many people are like that little boy; they see the evil and wrongs in their life and think they can make themselves clean by bringing the good in their life to bear on the problem. But it does not work that way. We all need a way to be made morally and spiritually clean, and we will never succeed in doing it ourselves. The only solution is to be found in the blood of Jesus Christ, which cleanses us from all sins.
THE FUNCTION OF LOVE V. 12
The kind of love the apostle John is discussing fulfills two functions in our lives as believers. First, it is the visible evidence that God dwells in us. As I shared with you from 1 John 4:7-11, agape is exclusively Christian word. It was not used in any other literature besides the New Testament. Agape is unconditional love; it is a self-giving love. It is loving a person without expecting anything in return. It is love demonstrated to a person regardless of the person's behavior. In other words, it is a kind of love shown to a person whether he deserves it or not.
What John is conveying to us is this; you and I have never seen God physically, but when we love one another unconditionally, and are thus in spiritual accord with God, then God is in us as really as if we have seen Him. Wherever His love is, God is present. In other words, when we show the selfless love of God to others, we are proving that indeed we are the true children of God and genuine representatives of God. But if you suppose that you love God, but leave people aside, your love is a sheer delusion. "Our love for God reaches Him only when it is expressed through love for our neighbors" (Alexander Ramsey).
The only way in which the people of this world can ever see God is as they see Him living in and through God's people. And who are God's people? Those who have been saved through the blood of Jesus Christ are God's people. Christians are the people of God. Those who are born again of the Holy Spirit are the people of God. Now get this: in John 1:18, John teaches that it is Christ who has declared the invisible God. That is, Christ has made God visible. But here, to our amazement, John teaches that the unseen God, the invisible God, who was once revealed in His Son Jesus Christ, is now revealed in His people when we love one another.
Second, when we practice love, God's love is perfected in us (12b).
This is what John is teaching: "When we as Christians practice love for one another it is an evidence that the goal of God's love has been reached in us. Brotherly love is God's love fulfilling its end and bearing fruit."
Some Christians love to be with others. They befriend strangers easily and always are surrounded by many friends. Others are shy or reserved. They have a few friends, but they are uncomfortable talking to people they do not know or mingling in crowds. Shy people do not have to become extroverts to love others. John is not telling us how many people we are to love, but how much to love the people we already know. Our job is to love the people God has given to us faithfully, whether they are two or four hundred of them. If God sees that we are ready to love others, He will bring them to us. That is the best way a church can grow. Therefore, open your eyes, mind, and heart and see the people God is bringing to you so that you can love them with the love of Christ.
No matter how shy or bashful you are, you do not have to be afraid of the commandment to love. God never leads you beyond the sufficiency of His love. No matter how bashful you are, God is willing to enable you love others into His kingdom. When you love others, God's love is seen in you because your love is God's love imparted to you by His Spirit.
II. THE EVIDENCE OF SALVATION V. 13
Verse 13 begins with the phrase, "By this we know," or "Hereby we know." The phrase states, Here is the proof that, the proof of what? The proof that we abide in Christ and He in us. This verse says that the presence of the Holy Spirit within you certifies the indwelling of God. The gift of the Holy Spirit is an evidence of salvation (Rom. 8:9). Verse 13 is closely tied to verse 12. In verse 13, John is saying that the Holy Spirit, who abides in you, is a witness of God's presence in your life. The Holy Spirit is the third Person of the Trinity. The Holy Spirit in your heart is the seal and assurance of your union with God. It was St. Augustine of Hippo who said, "Do we want to know what Christ has given to us from His Spirit? Ask your heart. If it is full of love, you have the Spirit. Do you want to know that the Spirit dwells in you? Ask St. Paul. "Now hope does not disappoint, because the love of God has been poured out in our hearts by the Holy Spirit who was given to us" (Romans 5:5). The simple truth is that the natural person can neither believe nor love. To put it in another way, if you have not given your life to Jesus, you can neither believe in Him nor love others. In your fallen and unredeemed state, you are both blind and selfish. It is only by the grace of the Holy Spirit, who is the Spirit of truth and whose first fruit is love (Gal. 5:22), that you and I ever come to believe in Christ and to love others. The presence of the Holy Spirit in you is the assurance of salvation. He assures you that you are a child of God. When Satan comes with his accusation, and says look at you; how can you be a child of God? It is the Holy Spirit who assures you that you are the child of God.
III. THE CONFESSION OF CHRIST AS SON OF GOD VV. 14-15
John and fellow apostles were eyewitnesses of Jesus Christ as God's gift to the world. Here again John is saying, "we beheld," or "we saw." The pronoun "we" is emphatic. Not only did they see Jesus, they also bear witness that the heavenly Father has sent His Son to be the Savior of the world. Jesus did not originate from Bethlehem. He originated from heaven. Jesus' life did not begin on the planet earth; he existed with the Father before the foundation of the world. As a matter of fact, He was the Agent of creation. The world for whose sake the Father sent the Son was not righteous. The term "world" as used in this context means "sinful society, estranged from God and under the dominion of the evil one." Jesus came to rescue the world from sin and Satan. Jesus came to redeem you and me from the power of sin and the tyranny of Satan who held us captive. You and I were pinned down by the force of sin and the stronghold of Satan, but Jesus has set us free. The moment you said yes to Jesus, the moment you opened your heart to Him, Jesus became your Lord and Savior. The verb "sent" is a perfect tense, which points not only to the historical event of the sending, but to the purpose and result of it, namely the salvation of the world. With this statement all three of the Apostle John's tests are implied. The first test is the doctrinal test. It was the Son Himself whom the Father sent. Second, the social test: God's love is seen, revealed, manifested in the sending of His Son, thus obliging, or compelling us to love each other. The third test is ethical.
If Christ came to be our Savior, we must forsake the sins from which He came to save us. Therefore, if you claim to be a Christian and you continue to practice the sins from which Christ has set you free, then you better evaluate your claim. Why? Because when the Son sets you free, you will be free indeed (John 8:36). This is not just a platitude; it is a fact. You see, the historical mission of Jesus in the salvation of the world took place two thousand years ago and its influence and effects are still going on. Let me draw an analogy. Here in the United States when the Emancipation Proclamation document was signed into law many years ago, all the slaves were set free and its influence and results are still going on today. The same thing happened on the cross when Jesus said, "it is finished." Jesus sealed the spiritual emancipation proclamation document not by the stroke of a pen, but rather by the shedding of His own precious blood for you and me. Therefore, anyone who receives Jesus as personal Lord and Savior becomes a child of God. You no longer belong to Satan if you have placed your faith and trust in Jesus Christ. You have traded places and you have changed masters. In verse 15 the news even gets better. John says, "whoever confesses that Jesus is the Son of God, God abides in him, and he in God."
This is a doctrinal test but let me explain something here before we continue. The word "confesses" is the Greek word homologese. That word is an aorist tense (like our English past tense). That word cannot be rendered precisely in English. John is referring neither to a future confession, but to a single and decisive public confession, the time of which is unspecified. In the Bible the word "confession" is used in two different ways. It is used in a negative way to indicate confession of sins, and it is used in a positive way to mean confession of Christ. To confess mean to say the same thing. To confess means to agree with God about something or somebody. This is what John is saying: There was a defined moment and day in your life when you believed in your heart and confessed with your mouth that Jesus is the Son of God. At that moment and day, you may not be able to recall with precision, but when you made that confession, the Spirit of God came to abide in you and you in God. Therefore, I have problem with people who say, "I have been a Christian all my life, but you don't see any change in their life. You may have been born into a Christian family. Your parents might have carried you to church since you were an infant, but if you cannot recall a day in your life when you gave your life to Jesus Christ, then I submit to you that you are religious and a church-goer, but not a Christian. To confess Jesus as the Son of God is to be born again from above. For without the Holy Spirit's initiative you cannot call Jesus, "Lord." I do not want to ruin your day, but that is the truth.
When I attended a Presbyterian Church because I went to a Presbyterian school, I knew deep in my heart that I was not saved. Why? Because I had not confessed Jesus as my Lord. Probably I would have asked Jesus to come into my heart, had somebody shared the gospel with me. In those days church attendance was obligatory and a formality. But later in my adult years when a couple came and shared Christ with me, I was reluctant, but finally I gave my life to Christ. I may not be able to give you the exact date, but I can go back to that day when I confessed Jesus as the Son of God. I would like for you to think about what John is saying, because the devil has duped and deceived many people who claim to be Christians, but they are religious and churchgoers. You can be a faithful churchgoer and end up in hell because you never gave your life to Christ.
It is the apostles who first preached or proclaimed that Jesus is the Son of God. They walked with Him. They saw Him. They held Him. They heard His profound teachings. They saw His miracles. Therefore, they were eyewitnesses to Christ. Their testimony is necessary, but it does not compel assent. It is the power of the Spirit of God who enables you to confess that Jesus is Christ who has come in the flesh (4:2). Potentially Jesus is the Savior of the world but believing and confessing Him is a part of the plan of God by which Christ becomes your actual Savior. There are many people in churches today whom Jesus is their potential Savior and not their actual Savior, because they have not confessed Him in real sense.
In the first century, to confess Christ as Lord was a costly price to pay. Even today in some parts of the world like China, Indonesia, Sudan, India, and others to confess Christ as Lord can cost your life. Some people pay a great price to follow Jesus Christ and that is worth it all because Jesus Himself paid the ultimate price. He died in your stead. He died for you and me. Therefore, if you live in the United States but take Jesus for granted, then you would have yourself to blame. Can you trace a day in your life when you confessed or acknowledged Jesus as your Lord and Savior? Do you have the witness of the Holy Spirit in your heart that you are a child of God? What about the social test? Do you love people unconditionally? Have you attached strings to your love? Are you a secret Christian? Do you live a double life? When you are with Christians you act like a Christian but when you are with unbelievers there is no difference between you and them.
IV. ABIDING IN LOVE V. 16
John says, we have come to know and still know, we have come to believe and still believe the love, which God has for us. The knowledge and the faith are both lasting experiences. It is one thing to know and believe the love that God has for us, it is another to learn to love and to abide in love ourselves. In other words, the love that is eternally in God and was historically manifested in Christ is to come to fruition in us. The only way you and I can love as the only way to believe (v. 15) is by dwelling or abiding in God and God in us. It is the indwelling presence of the Holy Spirit that makes us the children of God. "The Spirit Himself bears witness with our spirit that we are children of God" (Romans 8:16). The Holy Spirit enables you and I to believe and to love others. Faith and love are the fruit of the indwelling Spirit. Faith and love are the evidence of the Spirit. Therefore, if you abide in love it is the evidence that God dwells in you. That is why Jesus sums up the Ten Commandments in love. Jesus also said that it is through our love for one another that the world will truly know that we are the children of God.
A major part of the reason the common people were attracted to Jesus was His love. The world is dying for genuine love. If you and I would demonstrate unconditional love, we can gain an entrance into people's life. When you show true love to people, they begin to open to you, because they feel at home with you. Without the Holy Spirit your mind is dark, and your heart is cold. Only the Holy Spirit can enlighten your mind to believe in Jesus and warm your heart to love God and each other. So, believing and loving are evidence that His Spirit is at work in you. So as a Christian you cannot have a cold heart. You are to be warm and affectionate. Christians are like magnets; we are to attract people to Christ. Only genuine Christians can truly love unconditionally.
A soldier who went to war called his mother and said, mom can I come home? Is there a room in the house for me, the mother responded, "sure there is room for you so please come home." The soldier said, could I bring a friend who has lost an eye, and a leg? Is there a room for him? The mother replied, well, you can bring him to stay for a while, but later he must find a place to stay. The son who was a soldier hanged up the phone and took his own life. He was the one who had lost an eye and a leg. He knew his mother would not receive him back for what had happened to him. Do you love people unconditionally? Think and pray about it.