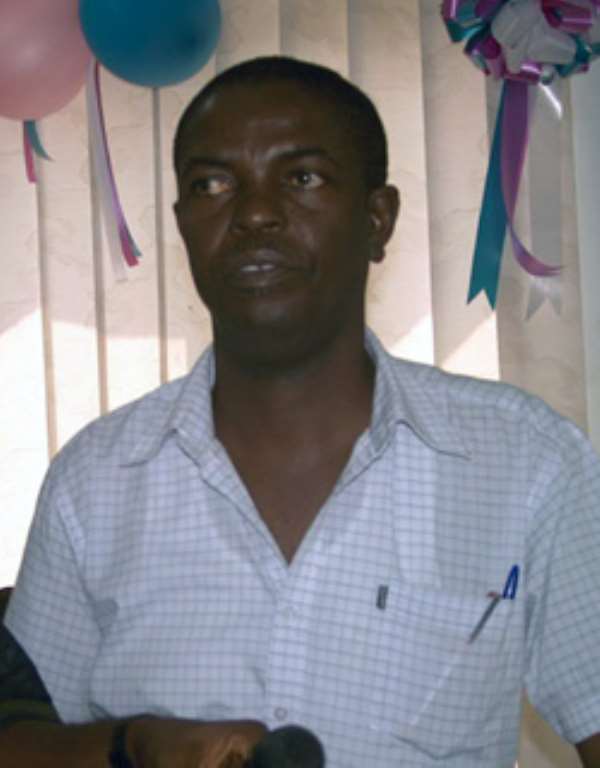 His analysis of former President John "Airbus-Kanazoe" Dramani Mahama's thievish profligacy has already been fact-checked by some reportorial sleuths at the Starr-FM radio network, so it is rather farcical for Mr. Kwesi Pratt, the Editor-Publisher of the so-called Insight newspaper and a widely known paid shill of the Mahama-led National Democratic Congress to so casually presume to pooh-pooh the dead-on-target costing of the NDC-constructed Kwame Nkrumah Interchange, the so-called Dubai Interchange by Vice-President Mahamudu Bawumia at $ 260 Million (USD) – (See "Fact Check: Bawumia's Claim that Circle Interchange Cost 260 M Mostly True" Ghanaweb.com 8/20/20).
You see, when Mr. Pratt attended the Ghana Institute of Journalism (GIJ) in the mid-1970s, students were singing what has been routinely called "His Master's Voice." They were not being taught the rudiments of investigative journalism. Neither were they being taught the basic tenets of critical thinking that come with the teaching of the crafting book reviews or news analysis and commentary; mostly, they never read much beyond parochial confines of their largely foreign-authored textbooks and lecture notes. Financial reportage of the Wall Street Journal kind was definitely out of the question; it was the media equivalent of Nuclear Physics or Rocket Science.
So, it is rather comical for Mr. Pratt to be likening the very savvy and professional and expert analysis of the wasteful expenditure by Candidate Mahama on the construction of the Kwame Nkrumah Circle Interchange, among a half a dozen others, by the former Deputy-Governor of the Bank of Ghana to a first-year undergraduate student in Quantity Surveying (See "Even 1st Year Quantity Surveying Student Won't Err Like This – Pratt to Bawumia" Peace FM / Ghanaweb.com 8/22/20). I am also quite certain that Mr. Pratt has absolutely no idea of what a Quantity Surveyor does. You see, my Akyem-Asiakwa-born maternal uncle, Mr. Kwame Appiah, late, was one of the first Ghanaian citizens to have been recruited and trained as a Quantity Surveyor to work with the Public Works Department (PWD), shortly after Ghana's declaration of sovereignty in 1957.
Once or twice when Uncle/Wofa Kwaapea visited Asiakwa from Accra, he frequently did so mostly be on weekends, he took me along with him to assay or evaluate the building plots of some of our relatives. Once we visited a building plot that was owned by another uncle of mine by the name of Mr. Asante, the legendary City Planner of Lusaka, Zambia, during the 1970s. Anyway, what I just want to say here is that Mr. Pratt is a seasoned irredeemable political scam-artist and a perennial and a professional loser who refuses to relent which, ironically, is what is most admirable about the man. A freeloading professional parasite, that is. He is also better known as a career snitch who, to hear Mr. Samuel Koku Anyidoho tell it, makes quite a bit of decent living maligning his political opponents and professional rivals whom he finds to be more talented and morally more righteous than himself.
And such ruinous and even deadly and criminal snitching, we are informed, goes as far back as the bloody era of the Rawlings-led junta of the Armed Forces Revolutionary Council (AFRC), through much of the period spanning the Jeremiah John Rawlings junta of the Provisional National Defense Council (PNDC). His widely alleged backdoor traitorous activities may even have led to either the deaths and/or injuries of dozens of his own former colleagues and associates. Legend even has it that the late Warrant Officer Adjei-Boadi, a sometime revolutionary associate of the then Flt-Lt Rawlings, was once widely reported to have fingered Mr. Pratt as being the most dangerous Ghanaian journalist of his generation. In sum, this Agona-Nsabaa Boy has professionally very little redeeming aspect to himself.
You see, no matter how one twists and turns the kleptocratic ballooning of the cost of the Kwame Nkrumah Circle Interchange by Candidate John "Papa No" Mahama and the NDC's Abongo Boys and Girls, by reducing it from a whopping $ 260 Million (USD) to an equally humongous $ 170 Million (USD), it is still crystal clear that when it comes to the proverbial subject of "Value-for-Money," the former President is absolutely no peer or classmate of the significantly far more fiscally and politically responsible Nana Addo Dankwa Akufo-Addo. I, of course, prefer to have cutting-edge experts like Vice-President Bawumia and his learned crackerjack associates like Messrs. Kenneth Ofori-Atta, the dynamic and visionary Finance Minister, Kwaku Kwarteng, the latter's lambent-witted and very competent Deputy, and, of course, the distinguished silver-haired Senior Minister, to wit, Mr. Yaw Osafo-Maafo, run the delicate fiscal affairs of our beloved nation.
*Visit my blog at: KwameOkoampaAhoofeJr
By Kwame Okoampa-Ahoofe, Jr., PhD
English Department, SUNY-Nassau
Garden City, New York
August 23, 2020
E-mail: [email protected]