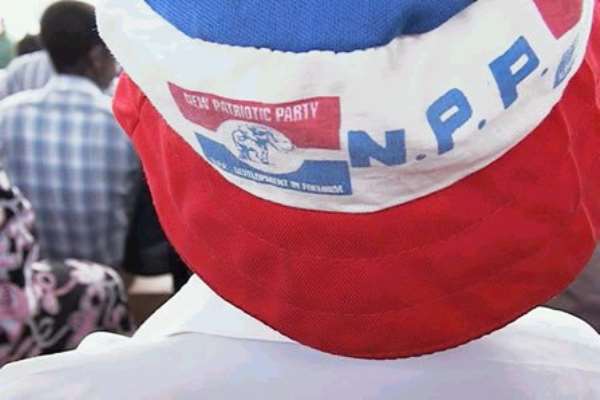 Having suicidally knocked themselves out of the running for Jubilee House, with the auspicious and opportune publication of the scandal sheet that is the memoir by Prof. Kwamena Ahwoi titled "Working with Rawlings," the dirty Trokosi Nationalist Tricksters have desperately embarked on a vacuous propaganda trip that is only bound to make matters worse for the anti-Rawlings faction of the National Democratic Congress (NDC). Ironically, though, it is also likely to make matters no better for the Rawlings Faction that has clearly been caught off-guard by the Naana Jane Opoku-Agyemang-edited and "foreworded" authoritative exposé.
Authoritative exposé, because almost nobody who worked with Ghana's longest-reigning strongman over the course of some two decades knows the character and temperament of Chairman Agbotui as intimately well as Prof. Ahwoi, the man that the then Chairman Jeremiah John Rawlings hired and generously salaried for the express purpose of thoroughly destroying any Ghanaian entrepreneur professionally worthy of such designation vis-à-vis the economic development of "Revolutionary Ghana."
As well, the farcical claim that, somehow, the man who has been viciously maligned by his own internal detractors among the ranks of the New Patriotic Party (NPP), more than any other prominent figure within the party would, somehow, stoop so low as to play an "Ahwoi Number" on President John Agyekum-Kufuor, the man with whom President Addo Dankwa Akufo-Addo worked studiously and diligently to both deepen and enrich Fourth Republican Ghanaian Democracy, could not be more preposterous. But, of course, it does not take much thinking to recognize where Mr. Michael Dokosi, the Editor of the blindly pro-National Democratic Congress' rag, the Daily Post, is coming from.
In the past, Mr. Dokosi had succeeded in using at least one of the blood relatives of Nana Akufo-Addo to dislodge yours truly from the Governing Board of the Danquah Institute (DI), where he was never wanted anyway, even while the most virulent anti-Akufo-Addo detractor was allowed to remain on the DI's Governing Board. But that the DI was the most significant ideological establishment of the Danquah-Busia-Dombo School of Neoliberal Thinkers and Pundits, was all the more scandalous and flabbergasting. It is this warped logic that clearly appears to have informed the Dokosi editorial that pathetically makes a claim that can only be supported by the monkeys, baboons and most politically promiscuous operatives in the shadows of the New Patriotic Party.
And trust me, there are quite a remarkable mass of such internal detractors. At least one of them had the temerity to reprimand yours truly for daring to threaten the life of Mr. Dokosi, after the latter published a heretical editorial accusing Nana Akufo-Addo of being a dope fiend. Well, maybe that wiry and bearded rascal needs to compare notes with Nana Asante-Bediatuo, the Executive-Secretary to the President and Head of the Okyenhene's Kitchen Cabinet, the Apagyahene, as it were, and find out what it really means to be a bona fide claimant to the Akyem-Nkronso Stool. You see, it takes only a densely depraved mind like that of the Daily Post's Editor to dream of a highly unlikely scenario whereby President Akufo-Addo would so disdainfully, contemptibly and cheaply use his Deputy Information Minister, Mr. Pius Enam Hadzide, to either malign or "denigrate" President Agyekum-Kufuor's legacy.
The irony here is that if, indeed, anybody was hell-bent on denigrating or even destroying the legacy of Mr. Kufuor, that personality is none other than Candidate John Dramani Mahama, the former President who thoroughly and completely bankrupted nearly every significant social intervention program or policy initiative established by the Kufuor-led government of the New Patriotic Party, of which the now-President Akufo-Addo was Attorney-General and Minister of Justice, Foreign Minister and Minister-in-Charge of ECOWAS Integration, respectively (See "Pius Hadzide Denies Being Trained, Unleashed on Kufuor" Modernghana.com 8/13/20).
This purely fabricated attempt to both belittle the common sense and dignity of Nana Akufo-Addo and Mr. Hadzide is akin to a lame suggestion that these two distinguished and fine gentlemen would stoop as low as to cut off their noses as a capricious and gratuitous means of spiting their faces. To be certain, I don't even for a split second suppose that an octogenarian Mr. Kufuor would believe such a demented fabrication. Besides, Ghanaian voters are fully aware of the fact that both Messrs. Akufo-Addo and Hadzide have absolutely no peers or leadership coequals among the rag-tag ranks of the Mahama-led National Democratic Congress.
*Visit my blog at: KwameOkoampaAhoofeJr
By Kwame Okoampa-Ahoofe, Jr., PhD
English Department, SUNY-Nassau
Garden City, New York
August 13, 2020
E-mail: [email protected]