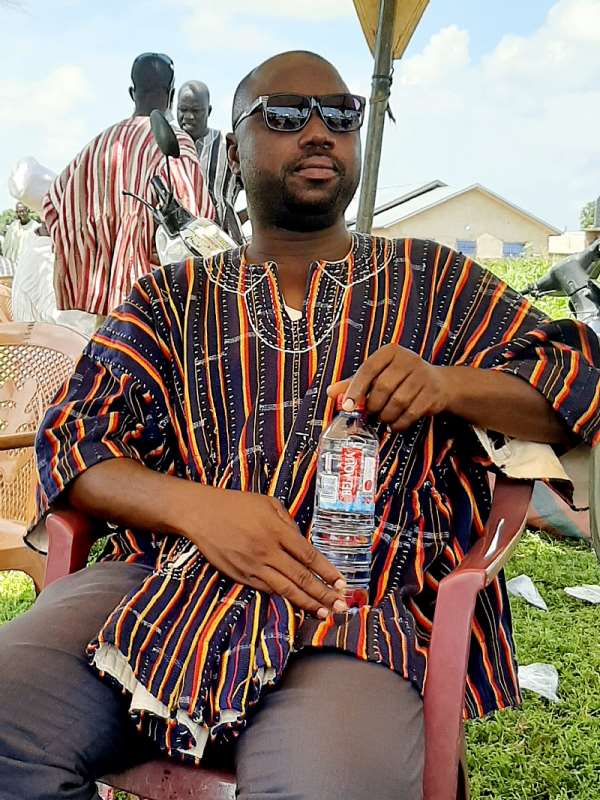 Mr. Benjamin Anafo CPP parliamentary candidate
A teacher of the Zebilla Senior High Technical School, Mr. Benjamin Anafo, who the Convention People Party (CPP) parliamentary candidate for Zebilla Constituency has vowed to unseat the incumbent Member of Parliament for area, Hon. Frank Fuseini Adongo who also doubles as the Upper East Deputy Regional Minister.
According to him, he is confident and fully energised to win the seat.
Benjamin Anafo said he contested the 2016 elections and toured all the 114 polling stations in the constituency and his message was heard and received in good faith by the electorate.
He added that the then NPP parliamentary candidate, Hon Frank Fuseini Adongo now incumbent, message to the people claim he (Benjamin) was a novice. "And so, the electorate should vote for him which they all voted massively for him(Fuseini) but now he is not visible in Parliament, 'our MP is not known by his own party members as an MP in Zebilla constituency. What the electorate expects of him is not what he is doing, he has disappointed all the constituents that put me as the best man to do the job well."
He added that the constituents of Zebilla are yearning for him to take the mantle as MP. He added that the youth would be provided with jobs.
Mr Benjamin Anafo indicated that Hon. Cletus Apul Avoka of the National Democratic Congress (NDC) has been in parliament for so long and will not bring any development when voted to represent the constituents again. He said, Hon. Avoka is only seeking to go back to parliament because he will not have any work doing.
Mr Benjamin said he is a development-oriented person and will not let down his constituents when voted into power. According to him, he will assist farmers to do dry season farming.
He added that women who extract shea butter, rice parboiling, and other small scale businessmen and women will be assisted to do business to support their families.
Meanwhile earlier, at a meeting organised by Centre for Democratic Development(CDD) in Bolgatanga on promoting responsive and responsible manifesto for inclusive development, regional dialogue with political parties, civil society groups and the media.
Mr Benjamin Anafo called on the organisation to engage the Electoral Commission to maintain their filing fees or reduce it for interested aspirants to participate.